Typically, a performer of Peter Murphy's caliber would play to the audiences of larger venues. Concert Halls, ampitheatres and the like. However, the Las Vegas Country Saloon seemed to be just right. It's roomy but, not to, plenty of good spots for unobstructed views and an open design , allowing for lots of acoustic flexibility. Peter takes the stage ready to do business. He effectively curtailed the audience's ego-stroking applause by heading straight into his performance. A butt-hurt vibe rolls through the crowd. He fires off a couple of audience favourites, quickly dispelling all that butt-hurt. Peter warms up. He sounds just like he is supposed to. Just like he did on my cassette player when I was a surly girl of fourteen. Yes, I've been waiting more than half my life to see this man perform.
After such a prolonged wait, I could no longer contain my excitement. I couldn't stop moving so, I ditch my camera phone and commence with the pogo-ing. Peter said very little to the audience. I kinda liked that. While I do appreciate the opportunity to get a glimpse of who a performer is, mic banter can become trite and condescending when you've been performing as long as Peter Murphy has. The group around me notice how short I am and make a space for me at stage left. Awesomeness!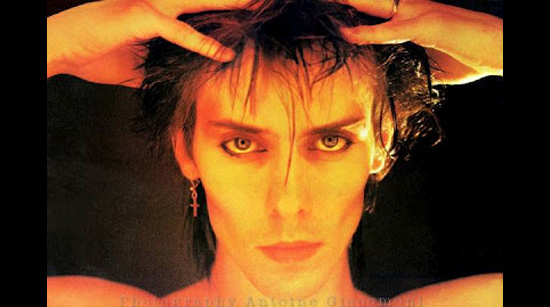 The band is ripping it up! I didn't realize so much energy went into making Goth music. The band did a great job. Keeping up with a legend can't be easy. Through the years, I had become quite the fan of Peter's solo material. However, this show seemed to be heavily weighted in favour of the fans of Bauhaus. There was a small cache of Peter Murphy songs (4-5 "Cuts You Up" was NOT one of them…this time.) but, he did a great job appeasing the hardcore Bauheads with "Kick in the Eye", "Double Dare", "King Volcano", "God in an Alcove", Kingdom's Coming", "Endless Summer of the Damned", "Spy in the Cab" and, of course, "Bela Lugosi's Dead". Oddly enough, no "Who Killed Mr. Moonlight"…
Borrowing a video camera, I weave my way to the front of the stage. I can't believe I'm right in front (below him but, still) of Peter. He's centered perfectly in the video frame. I wait for him to look my way. I have one eye on Peter and one eye on the camera viewer. I become captivated by his well-fitting, iridescent shirt. He finally looks my way, sees the camera and shifts his position so he is looking away from me. I relocated to stage right. He seems to be facing that way, a lot. He spots me and turns away, again. I back out of the stage crowd so as not to piss Peter off. It's not my camera anyway.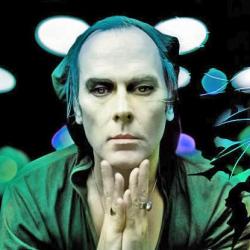 I was standing next to a man who had come all the way from Australia, just to see Peter. I was impressed by how far he had travelled and he was impressed by how long I had been waiting to see Mr. Moonlight. We were so excited that we kept bumping knuckles every time we notice any little bit of nuance in Peter's performance. On my other side was a Jamie Lee Curtis look-alike. Pretty hot! She and I whispered and giggled about "doing" Peter after the show. Each time he looked our way, we let off schoolgirl squeals. I waited and waited to hear him do some of his unique covers. My favourite being "Transmission", a Joy Division tune. No dice…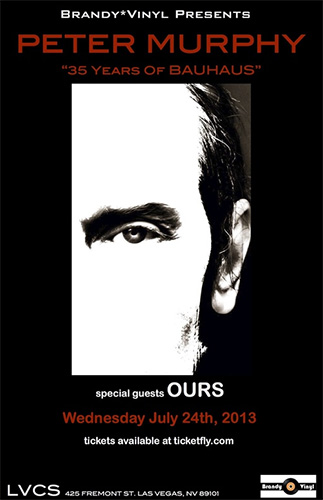 Too soon it was over. Overall, the performance was pretty low-key. I was compelled to yell "Peter, I Love You" and "I Love You, Peter" about a dozen times. I'd like to think he heard at least one of those. The show wasn't very long (though, I couldn't say how long it was…) but, he rolled out quite a few songs in that time. Plenty of them providing the audience with ample sing-along opportunities. He let the energy build up to a good level and left it at a nice peak. Any more would have driven the audience into a subdued frenzy. Any less would have been unfulfilling. He's growing older, he's got issues and he probably gets tired of singing songs from 30 years ago but, none of that made a difference because he sounded great!
~ Lu Frith