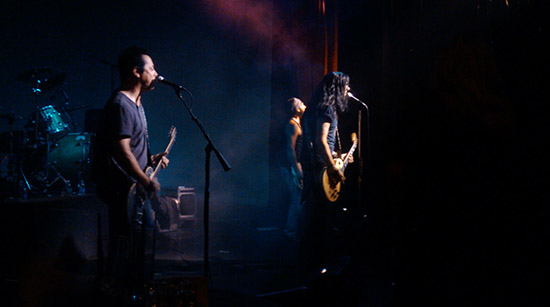 Celebrating their 6th anniversary, local band Sin City Sinners took the stage at the lounge inside of the Palms, a small, intimate venue that is either underrated or looked over! The sound and lighting matched with the small open setting and lowered stage makes this spot one of the best to see a band, but enough about that…
If you don't know who the Sin City Sinners are, you should. I think the best way to describe them is pure rock n' roll royalty. They are as amazing as a glass of ice water on a Vegas July day, or a cigarette after really good sex. They embody Las Vegas rock n' roll.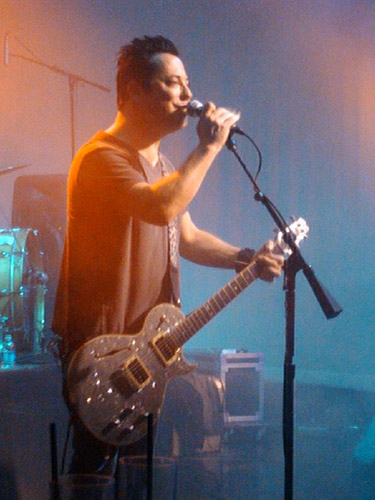 For the first time in 2 years, the lineup of the Sinners included founding member Todd Kerns (Slash) instead of current Sinners vocalist Zachary Throne. The crowd went completely nuts when the group got on the stage, thanking everyone for coming out and then breaking into "Welcome to the Jungle" followed by "You Shook Me All Night Long". They not only share chemistry with the crowd, but they share a chemistry with each other that I don't think I've really seen from any other bands, at least not many. I have never before seen a band that is able to seamlessly play song to song with no visible fuck ups, and then perfectly accept being ripped on by their band mates during breaks. These guys simply glow. The smiles are as genuine as the love and passion for music.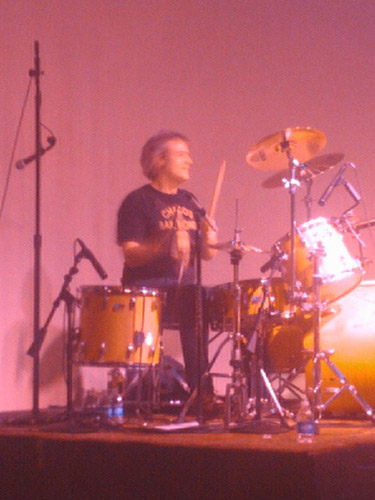 The set list included classics like "Tainted Love" and "Gimme Shelter", with Todd on the high harmonies, as well as originals "Goin' To Vegas" and "Arianna Incomplete". Bassist Doc Ellis hopped on the mic a few times performing "Calling Dr. Love" and "Deuce". The band also did a special "Happy Birthday" treat to local photographer Ski Bassham. Drummer Rob "Boom Boom" Cournoyer delighted the crowd not only with his jokes about his fellow bandmates, but his epic drum solos and stick tricks while he played.Towards the end of the set Brent Muscat (Faster Pussycat) ended up hopping on vocals and performing "Bathroom Wall", which was such a treat to watch for me having grown up on his music in particular.
The band closed out the night at about 1:30 in the morning thanking the crowd for sharing the past 6 years with them, and toasting to another 6 and another 6 after that. We all know musicians can't count, which was proven when Todd said, "Here's to the first 6, the next 6, and the 6 after that. Add it together and you get 666! Wait, that doesn't sound right." With this they closed the show with a medley of "The Number of the Beast" and "Viva Las Vegas".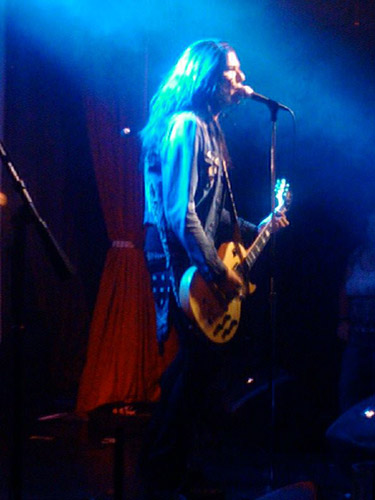 Overall, it was the perfect end to a perfect night. Keep an eye out for their new album coming soon, and whether they be at the Palms, Vinyl, Vamp'd, or even playing on a disgusting street corner, make sure you go and check them out.
~Stephy Hayward