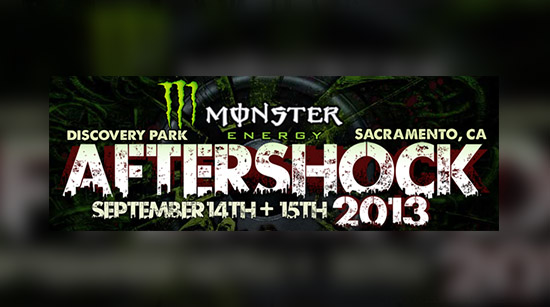 I moved out to California about four years ago from New York. I was used to fighting through New York traffic squirelling via major highways and side roads to get to the stadiums, park my car in a garage or lot and walk a comparitively short distance to my seat or standing area. This was a new experience for me in several ways.
I had no traffic driving into Sacramento. It was straightforward and there were police directing traffic in an orderly fashion. However, the catch was that I was not going to get parking anywhere near the event if I showed up for later shows. Of course, my boyfriend and I showed up for the later shows. Regretfully, we finally got parking almost a mile away from the event and by the time we walked along closed fencing I had only made it to join the last three songs of Megadeth but make no mistake…we heard them about half a mile away. The sound techs did done real good. Bang head.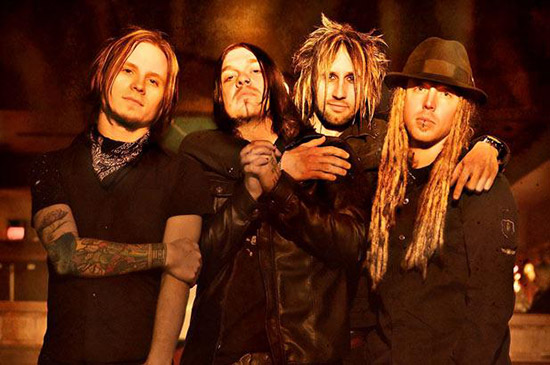 It was a real nice day and the evening was starting to set in. No humidity. About 85 degrees and a soft breeze blew some cool air. We walked through security and the grounds opened up to a fairly large space we hadn't expected and it was completely PACKED. Nice!
But the walk accompanied with Megadeth's music made me savor the last three songs because it had been quite a while since I saw Megadeth live but there it was—the signature Pete Puma-esque growl of Dave Mustaine in the distance. It immediately brought me back to the days where I'd see them on MTV's "Headbanger's Ball" and have philosophical talks about the meanings of their songs with friends that had hair resembling that of a blow-dried poodle, wore ripped metal band T-shirts and proudly displayed their painted denim jackets. Even my boyfriend, who had once been a guitarist for a band called Metalstorm and opened for Slayer several times at L'amour's felt the nostalgia. As we filtered in through the audience to get closer could see that a large number of people—Megadeth T-shirt clad–young and older, rocked out banging their heads with pointed fingers and maloiks. Some alcohol addled fans could also be seen stumbling about the grounds doing the same. Clearly most of the people there that day were here for Megadeth.
I'm only 5 feet short so even though I can barely see over a bulldog, I was able to catch some up close views of the band and the audience through the two giant video panels hoisted on the sides of the stage. A big smile spread across my face as I first caught Dave Mustaine on the screen. Somehow he reminded me of Jimmy Carter with Robert Plant locks now but, I swear, that voice had not changed one bit. The crowd went absolute apepoopies and the sound was incredible. These metal veterans were still rocking out, cranking it and letting the young'uns know how it was done and how it still should be done. It felt like my soul stepped into some macaroni and cheese hearing the classics. "Holy Wars". "Peace Sells". "Symphony of Destruction". Aural coitus.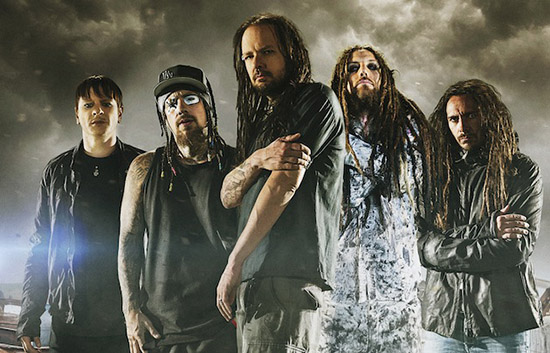 Well, we were also here for Korn. They would be on stage in about a couple of hours so we decided to take this time to get some grub and relieve ourselves. There were plenty of food kiosks and fairly priced despite the fact that this is one of the largest rock events in California. Got filled up and tried not to get "all Monk" about the portapotties.
Saw three women laying on their sides on the grass and Paul asked me, "Why bother going to a concert if you're sleeping?"
"Duh…were you ever a teenager? They're strung out man." I gave him a look.
"Actually they're not moving. You think they're ok?" he added.
"Even if they're not, leave them be. If they have to close down the park because of dead girls, we'll miss Korn." I grabbed his hand and kept walking.
Well, we found a semi-good spot since the only real good spot for me would be in a forecastle so we stood amongst an already growing crowd for the Korn show. Shinedown was still playing on the stage next to the one in preparation.
To be fair, I've heard some songs on the radio by Shinedown but they're one of the younger bands. As often as I try to have an open mind about newer rock, it just doesn't have the same impact on me. Call me a dinosaur. It would have to be something really different. Paul and I agreed that they were for a different generation—one that wasn't angry or frustrated by The Man just yet. They didn't have the angst or hurt. You could even tell when the lead singer (Brent Smith) would take the mic between songs and say things like 'Rock and Roll will never die. Yeah!'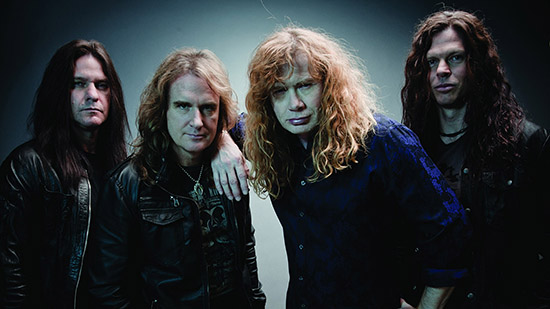 Finally, native Californian Korn appeared on stage tossing their dreads and there was instant erratic energy flowing through the crowd. The audience, just like the one for Megadeth, comprised of younger and older huddled closer and began thumping and banging their heads to their nu metal sound in unison like one big organism. I think I even saw a seven year old boy hoisted on his father's shoulders. Hands shot up, fingers pointed, tank tops revealed boobs, balls were tossed, people surfed and a giant haze of smoke began to infiltrate the area like a lenticular cloud. Also, in comparison to Shinedown, when Jonathan Davis took hold of the mic to introduce a new song he started with a simple, "Hi!" No uncomfortable silences. He took to talking like we were old friends.
They played one new song towards the end which was fairly well received but the newer Skrillex teamup tunes didn't seem to rile the audience as much. Their more well-known songs such as "Falling Away from Me", "Y'All Want a Single", and even "Twist" got people going wild and their set was well mixed enough to keep the mood going.
Great concert. Megadeth and Korn. Wow.
On a side note, I have to say the Californians smoke some heavy duty stuff. I walked away with a great feeling from the music and some serious munchies. The mile walk back to the car didn't phase me and the drive home was just as relaxing. I curse the many regulations in this state but I have to admit, they got this outdoor concert thing right.
~ Sandy Yoo