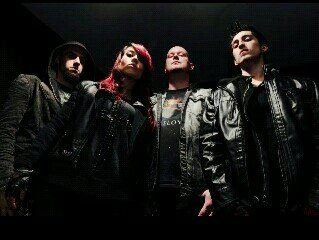 MEET SOLICE!
Solice is:
Xtina- vocals Juan- guitar Rob- bass Ryan- drums
Solice is a hard rock/metal band from Arlington, Tx. Their musical influences are Flyleaf, Tool, Korn, Bullet for my Valentine and Evanescence. I asked Xtina what several fans wanted to know; What does Solice mean? She answered, "it means comfort within sorrow. Music is comfort to people going through rough times".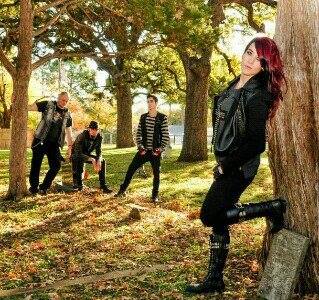 Solice has been kicking Dfw's ass in the local scene. They have played with several national bands such as, Stitched Up Heart, Picture Me Broken, Affiance and Modern Day Escape. Locally, they've played Tomcats West, Curtain Club, Trees, Six Flags Over Texas and Gexa Energy Pavilion. Recently, they landed a sponsorship with an up and coming Whiskey brand called Coldcock whiskey and were selected to perform on the Coldcock stage at Rockstar Uproar Festival 2013 ft. Alice & Chains. This landed them an official spot in Wikepedia under Rockstar Uproar Festival, 2013, another great accomplishment.
Solice has sacrificed everything to get this far. During the beginning of their career, from October 2011- December 2012, Half the band lived in their practice room just to save money to push the band forward faster. "We lived in a 12′ by 12′ room with all of our equipment. We had to shower at friends houses and we cooked with a propane stove."(Xtina) They have truly payed their dues!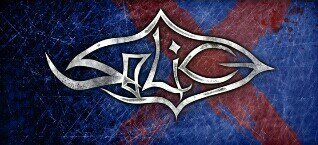 When talking with Solice, I asked about the meaning behind a few of their songs. They infromed me, "Break Free"is about people that make to many excuses, and use them as a crutch. It tells those people to break free from that lifestyle, stop making people feel sorry for you, and become who you want to be." I also asked about "The Mask". "The Mask is about fake people", Xtina said. "Its about being comfortable with who you are and not trying to be something your not". When asked about "Do You See It Now" they said it was about how the world will come to an end and their is nothing you can do about it. "You can't run away from time. 'Do You See it Now' brings awareness to those that are not paying attention to whats going on in the world around them".
Solice brings a sound that is reminiscent of many genres, and they are sure to be a vital element in a new generation of rock that will change the game forever.
Solice's first official EP will be released, digitally, on Itunes and other download sites November 19, 2013. Their EP release show is Nov 23rd. If your in town that night make sure you check them out at Tomcats West in Fort Worth for the show. For more information check out their website Soliceofficial.wix.com and check out reverbnation.com/solicemusic or Bands in Town for upcoming show dates and tour schedules.
~ Lance Brown
PHOTOS ©2013 and COURTESY OF SOLICE- ALL RIGHTS RESERVED