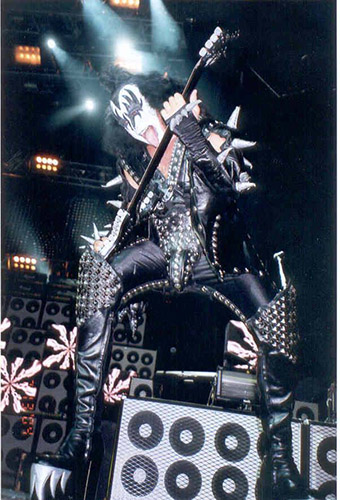 Where to begin without opening up without saying once upon a time? Okay, the idea for this article actually comes from cleaning and seeing what stuff I can get rid of and what to keep. No, this is not 101 rock star ways to clean it's more about what I found. I am in my room where I keep all of my memorabilia doing some re organizing and I just so happened to find a couple wire notebooks and I figured I better look through them before I throw them out. I can't imagine what is inside but I know it isn't from an algebra class from 20 years ago. So I opened the first book and the title on the page is Def Leppard 2002. I thought oh my God these are my tour journals I kept! Now, you have to know that since then I moved into a new area in a smaller house so I had to throw out a lot of stuff but for some weird reason I kept these. Okay, so 2002 was the year I really got into the photography thing for or of bands locally and then some well known.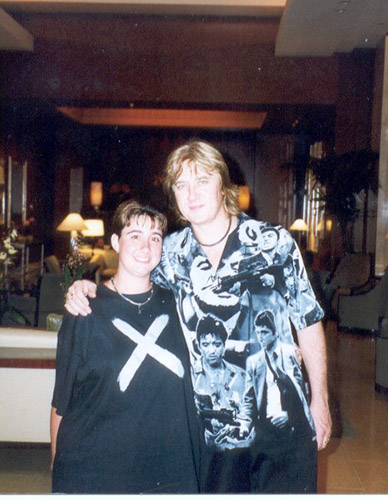 1 The Toilet Seat
Def Leppard- July 2002. My entry says " I'm sitting here in my car in the middle of nowhere, Northern NJ at Walmart of all places for a CD signing for their X album. More to come later" Weirdly, that was the only thing I wrote that day. Now, 11 years later I can finally fill it in. I went in, bought the CD and waited in line for my turn. So I'm standing there, I met a lot of people, I took pictures and finally I'm about ten people away from them. The guy behind me disapears and comes back about five minutes later with a freaking toilet seat and unwraps it! So it's my turn I get stuff signed and talk to the band for a few minutes and move over to the side to take pictures and the guy hands them the toilet seat to get signed! I still remember to this day Phil Collen asking " has this thing been used?!" and the guy says "not yet!" I almost spit my coffee out!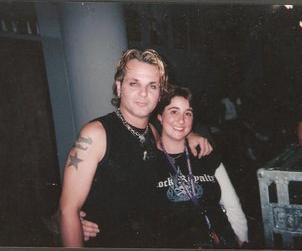 2 You Know You're Stuck In The 80's When…
You know every word to every song to every band you love. In my case, it paid off. Poison 2002- I was in the front row center just standing there taking pictures. Bret Michaels was right in front of me singing "Every Rose Has It's Thorn" I'm singing along when I noticed something weird. He started messing up. People started booing but I could tell he wasn't doing it on purpose or at least, I wanted to believe that. So I started singing louder. Here, what had happened was his blood sugar plunged and he was going into shock. I knew it because I was a caregiver for a diabetic. Next thing I knew, Rikki jumped over his drum kit to give Bret insulin and CC did a guitar bit for like 15 minutes to keep the audience rallied up. I did happen to See Rikki after the show and he told me it was probably because Bret had the flu last week and that he was an EMT. I did go see them two weeks later and did meet Bret and he thanked me for saying the words back to him. Now, I'm not really sure if he even remembered what happened in that condition I personally think Rikki told him but it was still sweet of him to thank me.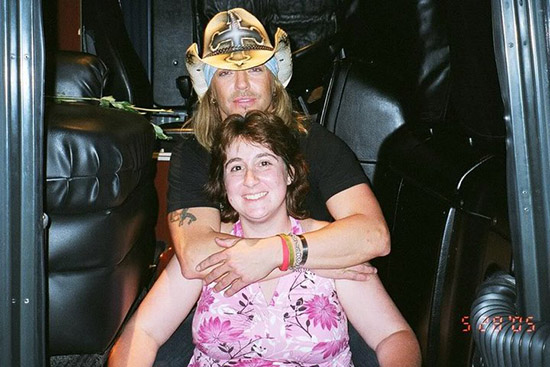 3 Evacuate the building KISS is coming!
Scranton Pennsylvania July 2004- Poison/ Kiss tour. That tour Poison was the opening band for KISS. I saw three shows that tour but this night sticks out the most of them. The previous two I did stay for both sets but that night I only stayed for the Poison set then went backstage. The venue in Scranton is awesome and was always one of my favorites. I was standing there having a beer with Rikki and a couple friends of mine. Were all listening to the music having fun when all of the sudden it goes quiet. KISS management came through there like a hurricane! Get the F out of the area Gene coming through! I still remember Rikki saying "dude I'm in the f*cking band!" So we left and went to a separate area for friends and family shaking our heads like what the heck just happened.
So here are some of the best times or I should say some of the most memorable times but that's just a little taste. I have much more but you'll have to wait until next time…. And there will be a next time! Until then, ROCK ON! m/
Photo Credit: all photos courtesy of and © Becky Trettina- photo of Gene Simmons by Becky Trettina