Back with a vengeance, Jake E. Lee's Red Dragon Cartel's Show at Vamp'd proved to be one of the best shows of the season. The crowd started out small, but grew larger as the night went on, edging closer and closer to that moment when guitar legend Jake E. Lee would take the stage again. The whispers among the crowd were of mixed emotions; excitement for those who had seen Jake during his days with Ozzy or Badlands, as well as those of us youngsters who never thought we would have an opportunity to see Jake live, and nervousness for those who had seen the horrendous videos of Red Dragon Cartel's debut at the Whiskey in L.A. just a few days prior. In case you missed those, vocalist Darren Smith  was highly intoxicated, actually saying "I'm fucking drunk!" on stage prior to their performance of "Bark at the Moon". Reviews of the show were horrible, and it left some of us wondering, "Will Jake go back into hiding because of this?" "What will become of a man who we all love so much?"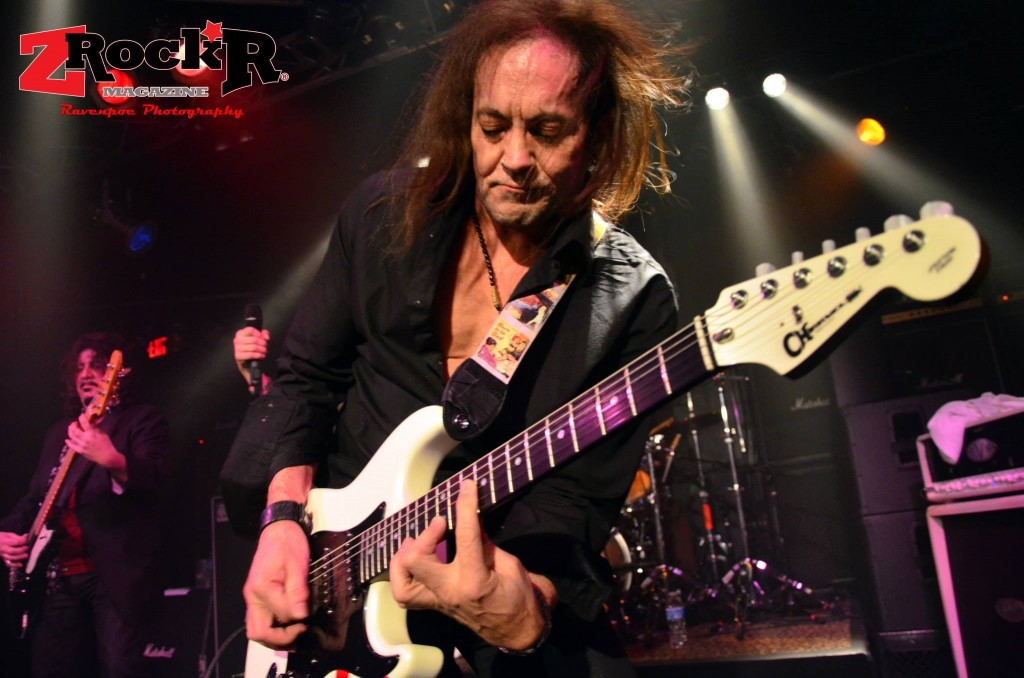 That night at Vamp'd was Red Dragon Cartel's second live show, and a few songs in, I was in full agreement with Darren when he said to the crowd "THIS is Red Dragon Cartel's first show. That first one didn't count!" The band was completely spot on. Bassist Ronnie Mancuso and drummer Jonas Fairley, although not much in the foreground of energy that night, kept the band on point and their audience completely entertained. I don't think the smile faded from their faces at all that night. Darren interacted with the crowd as a front man should. The energy he gave to the audience was given right back, and you could tell he was completely happy and in the moment.Then there was Mr. Jake E. Lee, who always has that Mona Lisa grin on his face no matter what. However, shredding away to classics like "Ultimate Sin" and the single off of Red Dragon Cartel's debut album "Feeder" (featuring Robin Zander of Cheap Trick on vocals), you could see a smile. Not the Mona Lisa smirk, but a true, whole hearted smile. A smile from the heart and soul. It was that smile and the tones out of that white Charvel that completely made the show.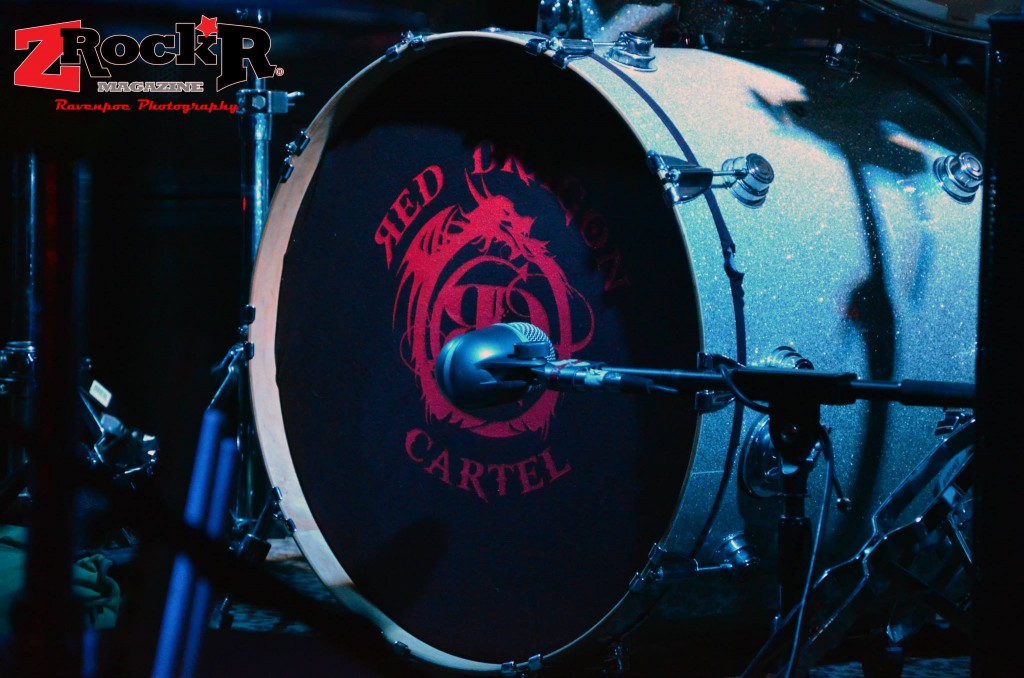 The final song of the night was of course "Bark At the Moon". Prior to going into those famous opening chords, Jake played around a little on his guitar. As he picked the notes to the riff, he walked around the stage, interacting with the crowd, smiling and laughing. When he finally broke into the song, it was just as, if not more amazing than throwing the needle on the record. I felt like I did the very first time I had ever heard Jake play guitar out of my parent's stereo. The crowd drowned out the band as they sang along, but they did not drown out that guitar.  Then the solo hit, and the crowd just watched in complete awe. I mean… what else can you do when a legend like that is playing in front of you? The crowd howled along with Darren before the song ended, and the members of Red Dragon Cartel, took their final bow of the night.It was truly an experience seeing Jake on stage finally instead of just imagining what it would be like, and knowing that it was HIS band instead of one that he had been watching from the corner of the bar was just… There are no words.
Jake continued to stay at Vamp'd and speak with fans until the wee hours of the morning. The man is as kind and welcoming as that smirk on his face, and as talented as they come.
They continue to tour the country, and we look forward to their return here in Sin City, hopefully again at the best rock n' roll club in Vegas, Vamp'd.