Inside the Hard Rock Hotel lies Vinyl; a small venue where you can get up close and personal with whoever plays. I'd never been there before to see anyone, but had heard nothing but good. When I found out that the "hardest working band in Vegas", our favorite locals, the Sin City Sinners would be playing, I could not resist. I was even more excited at the thought of special guests from Guns N' Roses making appearances, as I was not attending their residency this year.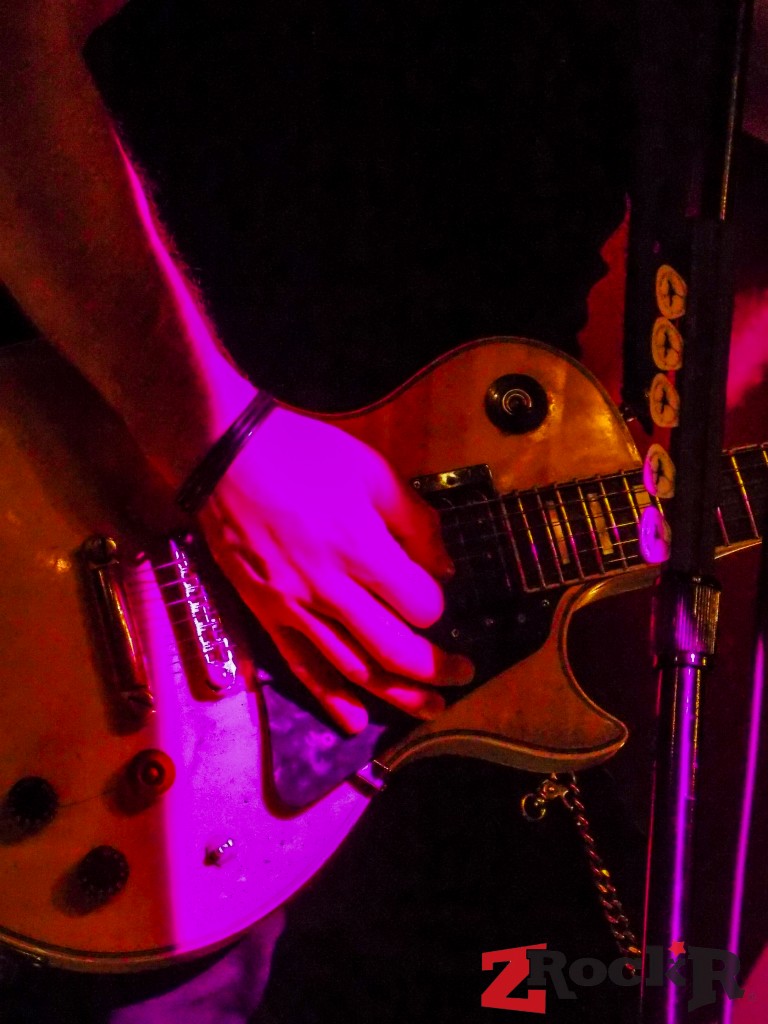 The night began with the Sinners (Zachary Throne, Doc Ellis, Rob Cournoyer, and Brent Muscat) doing their usual set. As always, their energy and overall showmanship during their set was amazing. Then the first Guns N' Roses guest, Mr. Dizzy Reed, came up on the stage. After downing a shot of Jager, he went into the classics "Sympathy for the Devil" by The Rolling Stones (covered by GnR) and G N' R Lies' "Used to Love Her", which is a personal favorite of mine.  As he rocked out on his keyboard to a few more tunes, the crowd, although slightly small, went wild during his small time on the stage.
A few more guests that were not of Guns N' Roses joined the Sinners before Ron "Bumblefoot" Thal took the stage.  Suddenly, and kind of sadly, all of the phones came out to snap pictures, reaffirming that gone are the days of just enjoying a show without the accompaniment of a cellular phone. Regardless of that, the crowd cheered, and it was evident in the eyes of some of the younger crowd that was there, that this was someone who people looked up to. It had been a long time since I had seen someone really melt and mold with their instrument.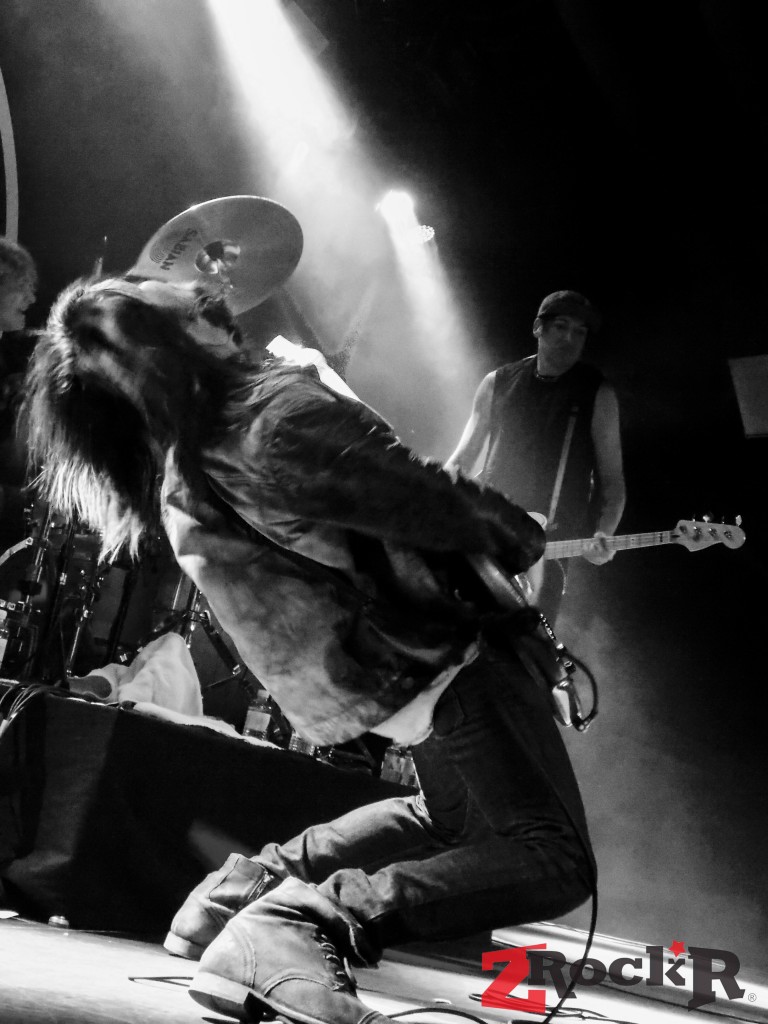 He continued on with Sinners through almost an hour of material. Not once did I see a drop of sweat on his face. Usually by the end of a set, each musician is soaked to the point of needing a towel or a shower, but Bumblefoot remained cool, calm, and collective through the entire thing. Ending the evening with some Iron Maiden, which I had only seen The Sinners do a few times before, I felt exhausted. I had sang, danced, and enjoyed myself thoroughly at a venue that was new to me, with some folks I'd not seen before, but I definitely planned on seeing again.
All photos ©Stephy Hayward