Sorry to disappoint, myself included, Axl Rose was not in attendance for this event.
You take a group of kids ranging from 5-17, and teach them a little thing about Rock n' Roll. Where do you start?
It doesn't hurt to begin with anything off of Appetite for Destruction.
One of the counselors got the kids all rallied up by singing and dancing and even a little headbanging action to Sweet Child O' Mine and Welcome to the Jungle. And the little peeps responded by doing the same thing. Some were rolling around all over the gym floor and swinging their hair around and air guitaring… made me proud…
Then the announcement came, THEY WERE HERE!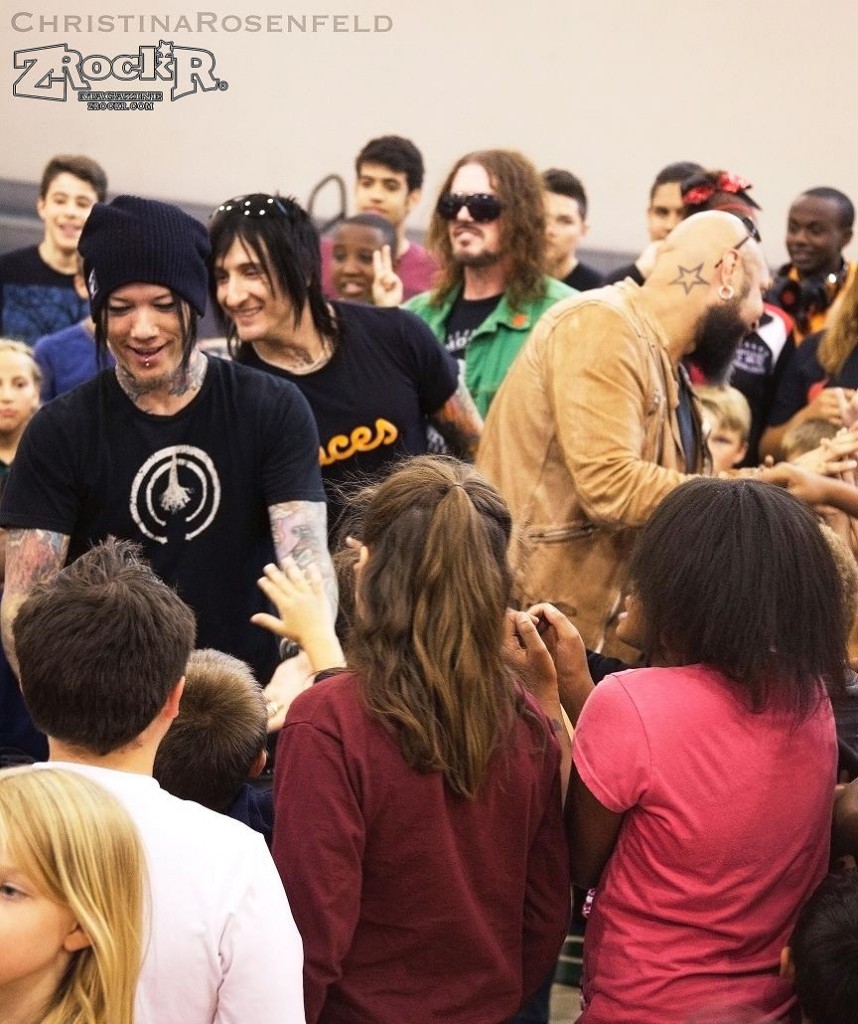 As DJ Ashba, Dizzy Reed, Frank Ferrer, and Richard Fortus walked in the little ones were screaming like it was 1987 again.
They all introduced themselves one by one before taking questions.
Some obvious questions like what got them into playing and how long they'd been in the band, things like that. But what I thought was the highlight was when DJ Ashba brought up his childhood and abuse; He told the kids to not be scared, and to tell people when there's a problem at home, or even at school and elsewhere. Bullying is not ok and neither is abuse. I found that to be the best advice he could tell them.
After the questions, all the photographers lined up and around to take group shots of the band with the kids and counselors. Allllll smiles!!!
While I didn't personally shake any members of the band's hand, it was definitely a unique experience to say the least, to see Guns n' Roses up close and personal in a non-band setting, and just as guys who make music for a living.
I hope for more intimate settings such as this one. And whether or not the end of the road happens to be near for GnR, I do hope they make another album before calling it a day. Axl has enormous amounts of material, and I happened to like Chinese Democracy (despite the OVERproduction). Besides, Axl can't just fade away that quickly. Not yet, anyway.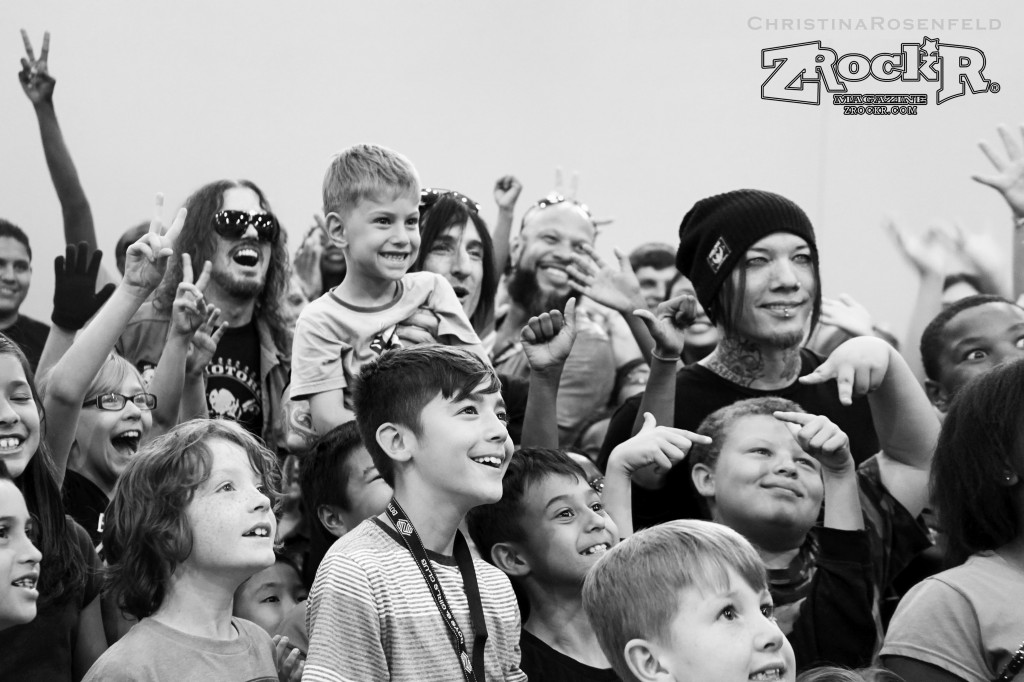 Photos by: Christina Rosenfeld  for ZRockR Magazine  ©2014 ZRockR Magazine/ Run For Cover Publications, LLC