Taking the stage for their residency at Planet Hollywood, Sin City KISS is probably the closest thing to the real in makeup show I will see in my life. From the makeup to the stage banter, these guys have the classic 4 down to a T. I've seen the current lineup out of makeup during an acoustic show, and that was cool as hell, but there is just something about seeing the actual show.
The evening began with a quick film on the screen. "God Gave Rock and Roll To You" played in the background as the crowd was taken on a journey through KISStory. After the intro, the guys took their places on the stage in front of the classic Marshall stacks, and broke into the classic opener "Deuce" followed by my personal favorite KISS song, "Strutter".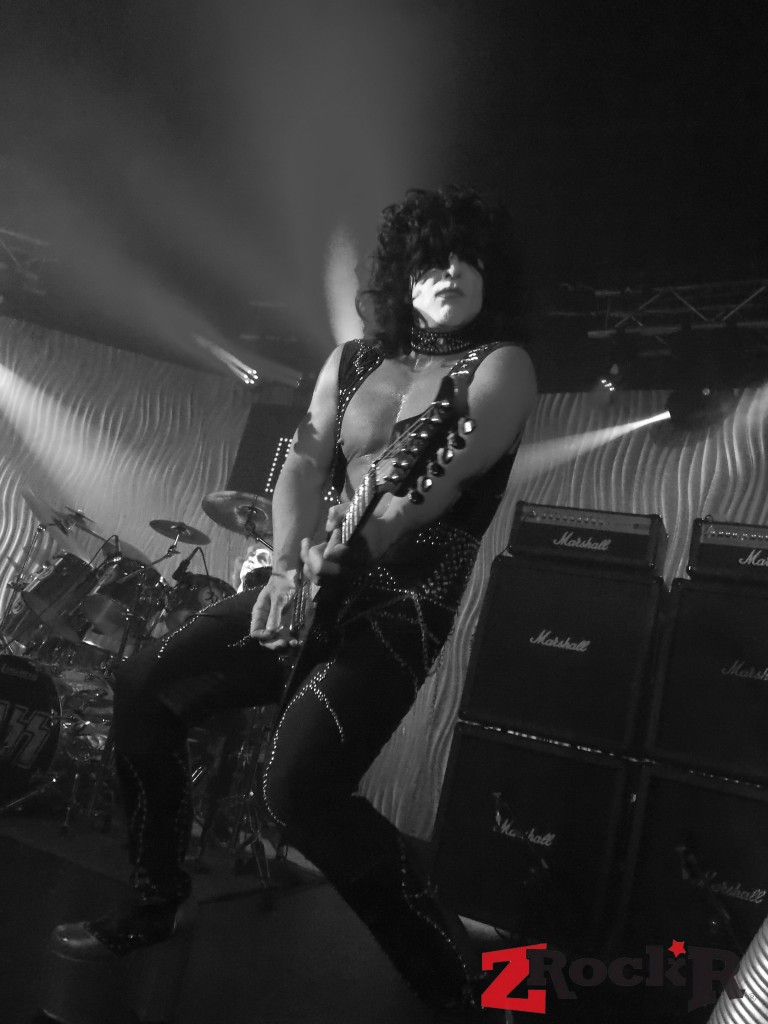 Steve Mitchell (Paul Stanley, or better known as "ChippenPaul") hit each note like Mr. Stanley himself, and somehow managed to dance in those leather heels just like him! He even had the stage talk that you hear on live recordings memorized perfectly. The moment I heard, "Does anybody like to drink a little tequila?!" I thought to myself, "Ah! 'Cold Gin' is next!" During the song  he mouthed to me that he liked my shirt (I of course was wearing one of my classic KISS ones), he threw his guitar pick to me, and I couldn't help but blush. I seriously felt like I was transported back to 1974, watching the actual Paul Stanley in front of me. Considering I wasn't even a gleam in my parents' eyes at that point, that's pretty awesome.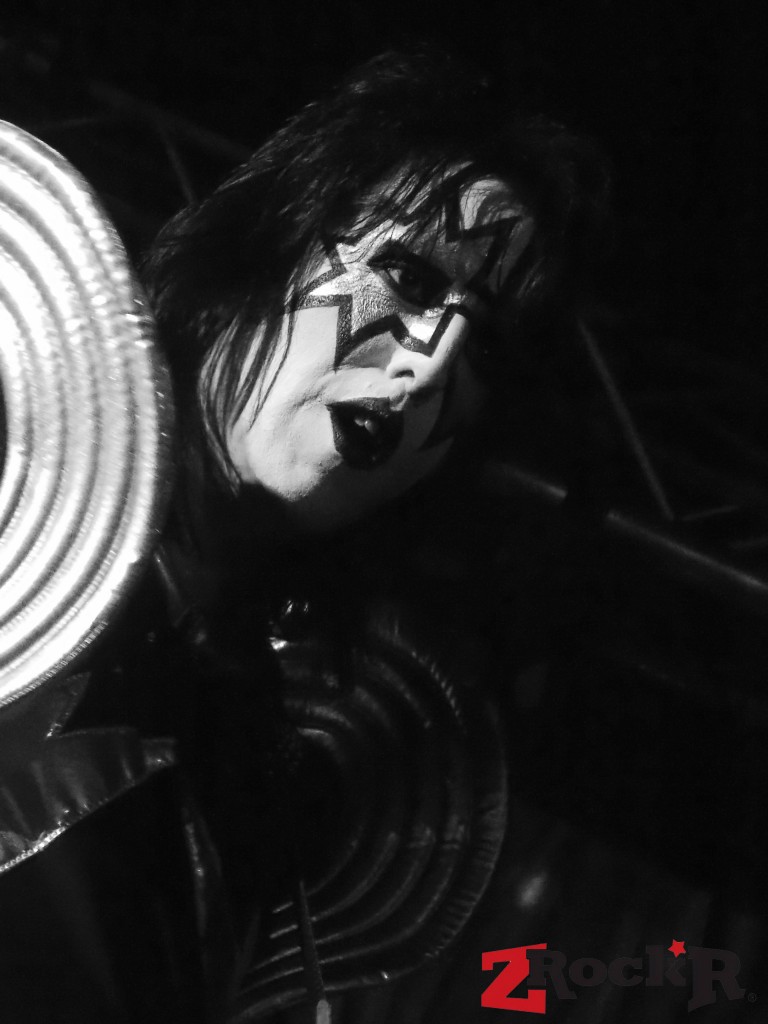 Then there was Keith Robert (Ace Frehley), who I could not keep my eyes off of most of the night due to the sheer likeness between him and Ace. Performing "Shock Me" and "New York Groove", he is the only person besides Ace who sings with a New York accent. Again, a guitar pick was tossed to me, and I couldn't help but smile. From his look, to his laugh, to his guitar playing, he had Ace Frehley down.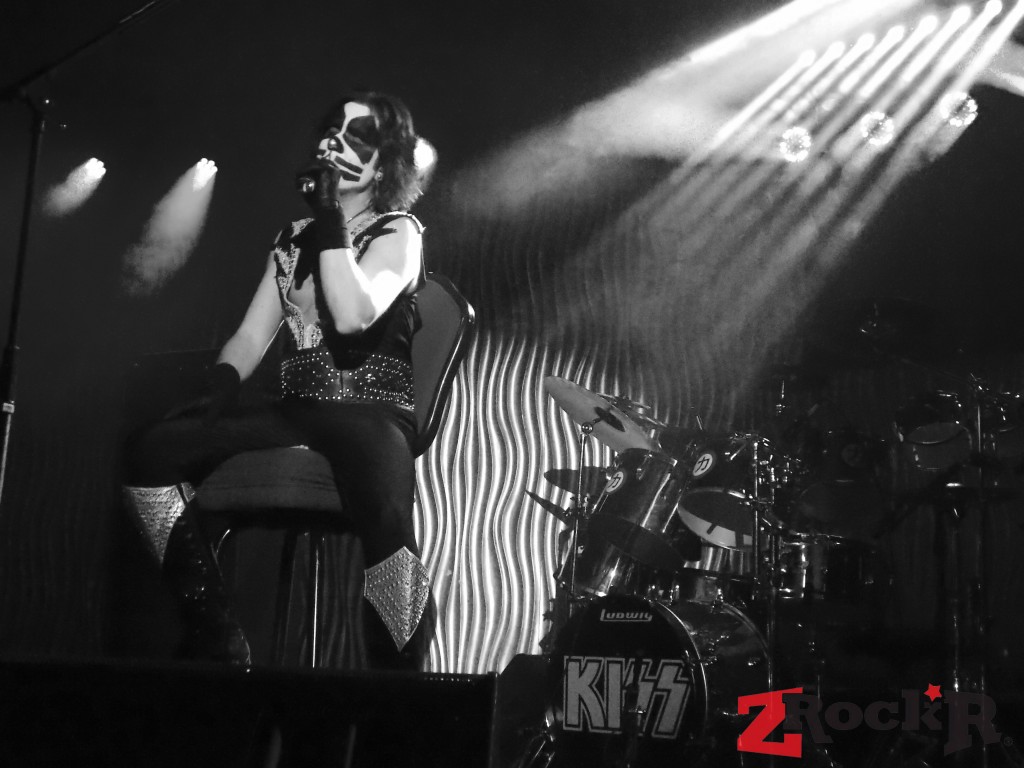 One of the coolest moments of the night for me (aside from getting his drumstick) was seeing Carl Ciadella (Peter Criss) get out from behind the kit that he was kicking ass on to perform KISS' highest charting single to date, "Beth". It was easily one of the most beautiful moments of the night, even more beautiful than when he did "Hard Luck Woman." He had Peter's attitude down as well, getting into a tiny argument with the rest of the band and storming off stage (all show of course, he didn't REALLY quit that way).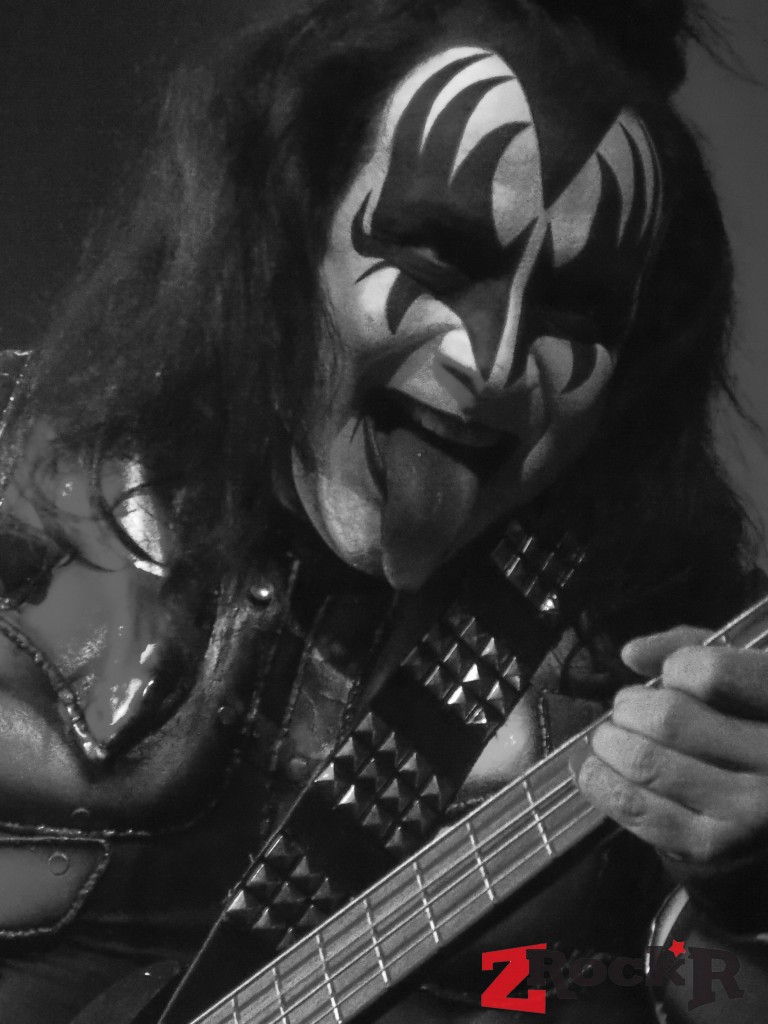 Then there was Luis Reyes (Gene Simmons), who completely blew me away when he came out from behind the curtain to do Gene's classic bass solo before "God of Thunder". Complete with blood falling from his mouth, he had every move, every note, every nod of his head, perfectly done. His stage banter with Peter and Paul, in that cool, calm, and collective style, was amazingly done. If you didn't know any better, you would think you were seeing Gene himself in the makeup and armor. The only thing missing, and this was probably due to the small venue and it being a major hazard, was the breathing of fire.
The show is amazing. From the costumes (and costume changes), to the makeup, to the banter, to the music itself, these guys embody everything that is KISS. It doesn't matter if you are a fan of Destroyer or Lick it Up or even the "disco" album Dynasty, these guys take you through the entire KISSography of music, and they do it perfectly. Keep your eyes open to when they are playing next, or go check them out at Planet Hollywood through the end of June. You will not want to miss your chance to Rock n' Roll All Night!
All photos ©Stephy Hayward/ ZRock'R Magazine/ Run For Cover LLC 2014