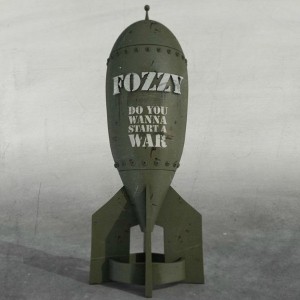 Chris Jericho is a man that requires no introduction. In the world of professional wrestling, he became an icon, serving stints in ECW, WCW, and WWE, winning over fans with his charismatic, eccentric personality. He remains a fan favorite of many a wrestling fan, but in the late 1990s, something happened that would become something of a second career for Jericho. One that would take him outside of the ring, and into recording studios and concert venues.
The band Fozzy started in the late 1990s, teaming Jericho with some other musicians who primarily recorded cover songs. The band had a mock backstory that borderlined on Spinal Tap-level ridiculousness, with Jericho even initially taking on an alias and refusing to admit that he was the band's frontman! Over time, Jericho has been juggling professional wrestling with recording and touring with Fozzy, remaining relevant on both ends of the spectrum.
Despite being both a hard rock and metal fan, and someone who grew up in a household where professional wrestling was often on the TV (largely because I have a brother that is a die-hard wrestling fan) I had not heard of Fozzy until a few years ago, Having been vaguely familiar with the band only in recent years, I did get the chance to see them play a show with Saxon out here last year.
Do You Wanna Start a War is Fozzy's sixth record, but due to my being a recent newcomer to the band, it is actually the first one I have had the chance to listen to in depth. So, how does the latest release from the band hold up? Is Chris Jericho every bit as much the bad-ass in the world of rock and roll as he is in the ring?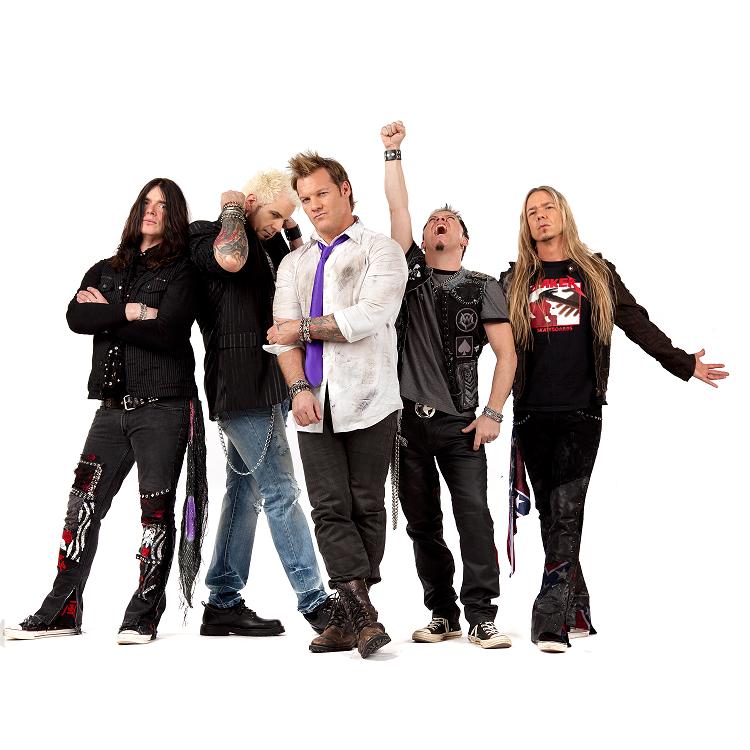 Do You Wanna Start a War is a difficult CD to review because it is, literally, all over the place. There is no real rhyme or reason to the music on this CD, the sounds feel like they were ripped from all over the place in modern rock and pop. The result is that the album feels like a bland copycat of various other modern rock bands, and does not bring anything original to the table. This is a shame, when you consider what a charismatic frontman Jericho can be. At times the influences themselves even come off as questionable. As someone who has not owned previous Fozzy albums, I cannot say how this stacks up to earlier entries in their catalogue, however.
When you have an uneven mix of songs that include borderline pop inspired tunes and obnoxiously heavy tunes dominated by annoying screaming, you end up with an album that, despite the occasional highlight, simply does not work. The best songs on the album are the most straightforward rockers, of which there are a few; the title track opening the album comes to mind and is actually a pretty decent number. But tracks that get into "mindless screaming" territory like One Crazed Anarchist will come off as more annoying than satisfying.
What is truly bizarre and disappointing about this album is how many of the songs actually go into POP territory. Some of these songs, with vocals that sound almost like they have been auto-tuned, are hardly what you would expect from a man like Jericho, and his bandmates. Even the track Tonight, which features Steel Panther's Michael Starr, comes off as an overly melodic pop song that lacks Starr's signature sense of humor. One must hear these songs to believe them, but as a whole, it makes for a disappointing and uneven experience.
I love watching Chris Jericho, be it on the rock and roll stage or in a wrestling ring; the man is truly the best of both worlds. But the bomb pictured on the cover of Do You Wanna Start a War is a dud. There are the occasional moments of brilliance (namely the guitar solos) but overall this weapon of war fails to hit the target. Again, I have yet to year earlier Fozzy releases, but will definitely be checking them out in the future. In the meantime, take a pass on this one unless you are one of the most die-hard of Jericho or Fozzy completists.