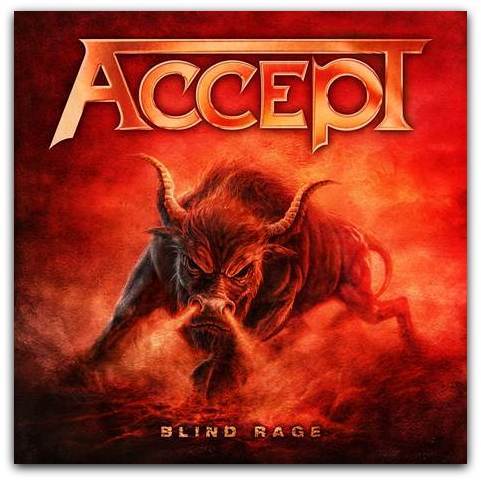 Germany has no shortage of solid heavy metal bands, and over the decades, has unleashed many of them on the world. One of the most notable is Accept, a band that scored several hits in the 1980s, the most notable of which being the title track from their 1983 magnum opus, Balls to the Wall. Over the years there have been lineup changes and reunions on a fairly regular basis.
The most notable change to the band was classic frontman Udo Dirkschneider being replaced by American vocalist Mark Tornillo, formerly of TT Quick. Blind Rage marks Tornillo's third album with the band, and many fans of the more recent work the band has put out will argue that Tornillo has definitely left a lasting impression, staying true to the band's classic sound while at the same time putting his own spin on things.
Fans are likely curious about Blind Rage, and how the band sounds these days. Is Blind Rage another worthy effort from Accept, or one that just feels like it is going through the motions? Whether you are a long time fan of the band or a newbie to the world of Accept, you are likely to find a lot to love about Blind Rage. Tornillo's third effort fronting this otherwise German band might just be the finest from this incarnation of the band to date.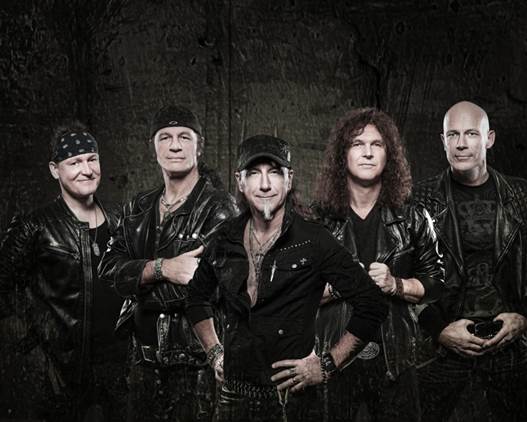 The album is one that stays hard and heavy from start to finish, with no dull moments to speak of. From the heaviness of Stampede, the opening cut, the record grabs your attention and does not let go. Track number two, Dying Breed, is my personal favorite on the record, featuring the band paying homage to the pioneers of hard rock and heavy metal. Dark Side of My Heart is a terrific rocker that, with a slicker sound, brings the Metal Heart days to mind. A track like Fall of the Empire serves as something of a mini epic, slowing things down but, at the same time, remains no less heavy. Things speed right up for Trail of Tears, a great fast-paced rocker.
Of course, this record even has its share of thought provoking songs, which make it all the more relevant. Wanna Be Free deals with the hardships being faced in today's world, and 200 Years looks at a post-apocalyptic world of sorts. The remainder of the tracks fluctuate between slower and faster, but once again, even the slow tracks are not soft or ballad-like! Things close out with Final Journey, which ends Blind Rage in fine form – there are a few moments on this closing track where Mark Tornillo pulls off a pretty convincing Udo Dirkschneider impersonation (not sure if this was deliberate or not!)
Accept is a band that is still at the top of their game, and Blind Rage, the third release from the Tornillo-fronted incarnation, stands as what could be their best Tornillo-fronted record to date. If you are at all a fan of hard rock or heavy metal, you absolutely owe it to yourself to add Blind Rage to your collection.