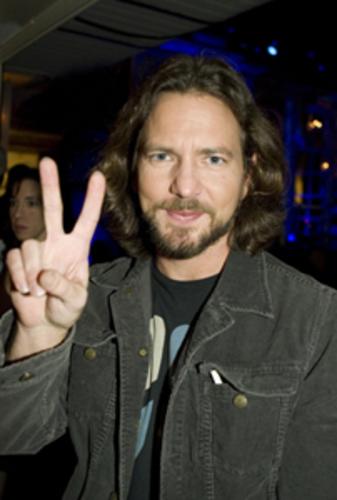 Eddie Vedder, frontman of Pearl Jam, has released a cover of John Lennon's "Imagine", a song he is reported to have said is the "most powerful song ever written" with the proceeds going to benefit Heartbeat.fm.  Heartbeat.fm is an organization that uses music to try to help foster peace between Israel and Palestine.
Eddie has written about his anti-war stance in an open letter that has been published on Pearl Jam's website.  From Eddie: "Call me naïve. I'd rather be naïve, heartfelt, and hopeful than resigned to say nothing for fear of misinterpretation and retribution."
The song is now available for purchase on iTunes.
You can learn more on how you can get more involved by going to heartbeat.fm