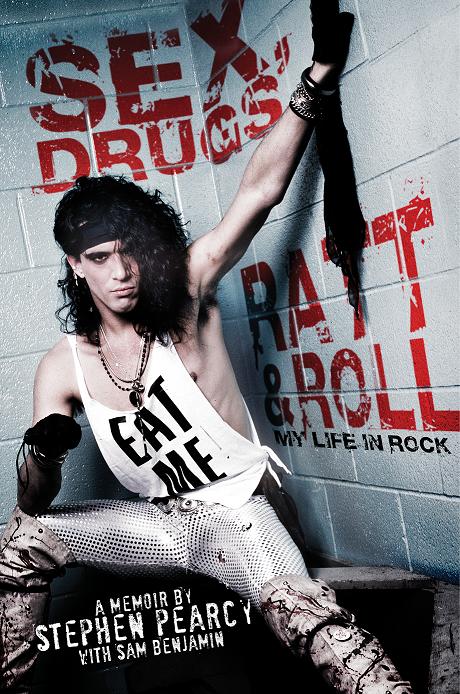 In the world of 80s rock and roll decadence, no one rocked or partied harder than Ratt vocalist Stephen Pearcy. One of the most iconic frontmen of the day, he is a man with no shortage of stories to tell, and at long last, he has opted to do just that in the form of an autobiography. The aptly-titled Sex, Drugs, Ratt and Roll is available now at long last, with this 80s metal legend recounting his life story, and all the highs and lows that it entails.
Stephen Pearcy's journey through the rock and roll world has been a varied, interesting one to say the least. Sex, Drugs, Ratt and Roll takes the fan through this journey firsthand, exploring numerous facets of the days of his youth, right up to the more recent times. The book begins with Pearcy growing up and first becoming acquainted with the music world and the early genesis of Ratt, to later side projects and the various "side stories" that has career has entailed as well. In addition to Pearcy and Benjamin telling the story directly, there are excerpts/interview clips with other people in Pearcy's life and career as well, allowing for multiple perspectives on things.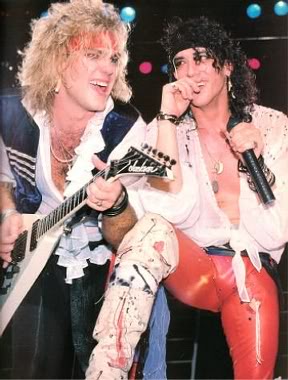 Sex, Drugs, Ratt and Roll is not an overly long book, but does manage to pack all of the highlights of Pearcy's life into one place successfully. It is a solid book, and while not perfect, definitely captures all that it needs to. The reader will be thoroughly entertained, and will learn a great deal in the process. This is a concise yet detailed read; a big fan will likely shoot through it in a mere few days.
One thing that impresses this rock fan about the book is that Pearcy does not attempt to glamorize or glorify himself. The book is gritty and down to earth, omitting no disgusting, sexually explicit detail. The man, at times, seems like an outright sexual deviant who is only out for himself, yet at the same time, particularly later in the book, you can see that he is making an effort to get his life on track and the straight and narrow, particularly following the birth of his daughter. You may wish that some parts and episodes of the story were a little longer and more detailed (there is more sex and drugs to be had here than recording industry politics), but overall the book is a success.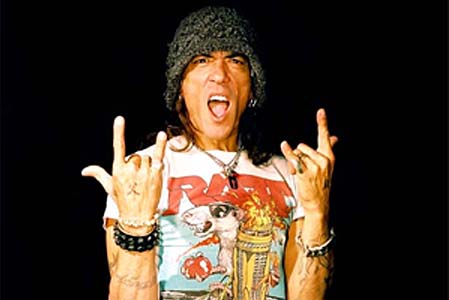 Despite my overall being impressed with the book, there is one part of it that feels unfinished and unfulfilled. Some "present day" scenes revolve around Pearcy being in a rehab center, attempting to conquer the vices that have dominated his life for so long. In an industry where said vices have killed many of his musical peers, this is something that definitely held my attention when it had arisen. Unfortunately, this portion of the story, arguably the most gripping (and some would say entertaining) element of the story, kind of goes unfinished. We never do learn if Pearcy has come to terms with his demons and if this rehab trip was a true success. A mere few weeks after buying he book, I saw him stumble shit-faced drunk out of a concert, so hammered he could not even stand on his own. So something tells me that his rehab journey is far from over. Only time will tell for sure, but this fan definitely hopes for the best.
While Sex, Drugs, Ratt and Roll is not a perfect book, it definitely stands as a solid one, and one that any fan will want to check out. Pearcy's career is definitely an entertaining one, and the highlights have been captured here. The good, the bad, the tragedies, the comical incidents; you get the best of all worlds in this book. Definitely recommended as a purchase for any Ratt/Pearcy fan.