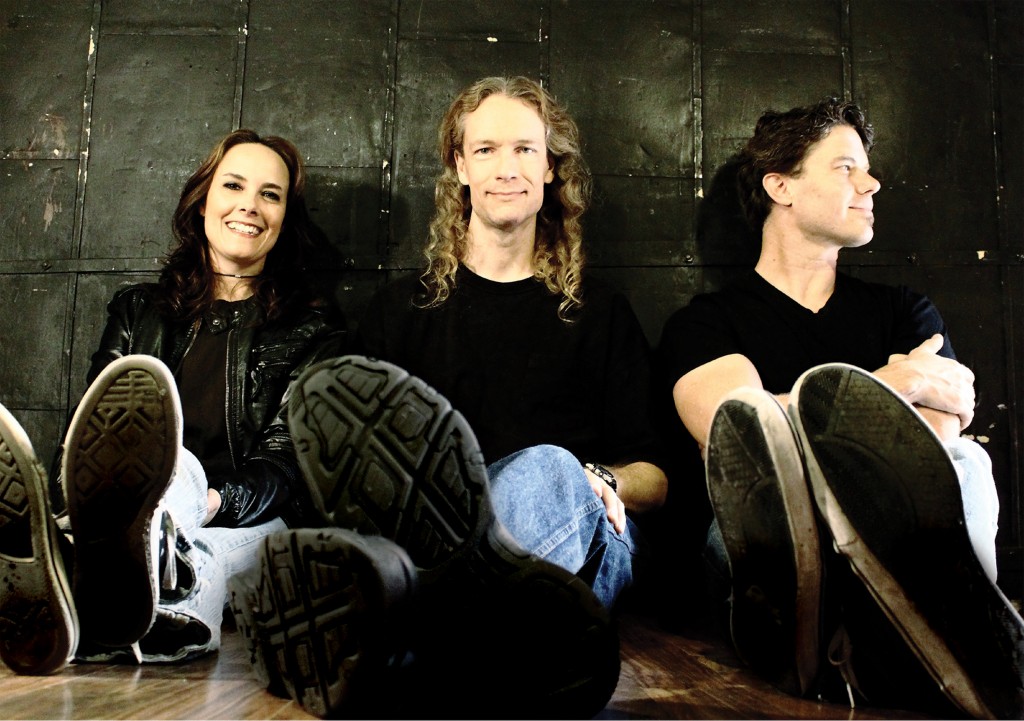 Travis Larson Band are an instrumental progressive rock fusion band from California. I first heard of them early in 2014, as they were touring with The Aristocrats, the rock fusion trio featuring Guthrie Govan (guitar), Marco Minnemann (drums), and Bryan Bellar (bass). I was immediately blown away by the phenomenal compositions and flawless performances during their set. I was really excited for the opportunity to see a headline set from them.
The venue, The Dive Bar, located near UNLV, is a small, aptly named establishment. Often the shows there are painfully loud, to the point of compromising the sound quality. Travis Larson Band was easily the best sounding performance I have ever seen at The Dive. Each instrument was clearly audible, impeccably mixed, and while certainly loud, it felt good.
Travis Larson is an extremely gifted guitarist and composer, and it was thrilling to watch him and bassist Jennifer Young perform. Many of their songs feature some Steve Morse Band/Dixie Dregs-type counterpoint interplay between guitar and bass, and it was superbly executed. Travis and Jennifer both seamlessly weave terrifying technical passages with soaring melodies and driving rhythms. Their mastery of odd time signatures is incorporated musically into the songs, so that they feel natural, and not jarring as is sometime the case (and intention). I can hear echoes of Eric Johnson, Rush, and Steve Morse in the compositions, which basically means they are awesome.
Young is featured prominently on the intro to the classic "Georgia on my Mind," and Larson displayed a commanding sense of melody, creating a gorgeous vocal-like interpretation. Drummer Dale Moon performed a fierce solo over a wicked odd time riff in their final number.
Travis Larson Band are a must see for fans of progressive rock. I absolutely love the songs, and the performances are breathtakingly virtuosic.
Opening the show was guitarist Brad Bailey. Other than telling you I was super-awesome, I will decline to comment. But I was really great.
Metal band Ignis Mei were next, and delivered a solid set, including a cover of Metallica's "For Whom the Bell Tolls."
Last among the locals was The Suspense, an alt-rock band featuring an excellent bass performance from my friend Josh Williams. Josh was also a major force behind getting TLB booked in Vegas.
Sundays seem like a difficult night to get a crowd for shows in Vegas. To my mind, it's a great opportunity to see live music on an otherwise uneventful night. Travis Larson Band should not be missed at any future opportunity you have to see them.