BANG - BANG - BANG... and you're a dead fucker!
Edsel has never been a high priced shiny suit wearing type of a guy. He'd be the first to tell you.
He just wants to hang out and chill with his fans, get drunk, get high, and look at pretty girls.
Oh, and play a little rock 'n' roll too!
I've been a Dope fan since fall 2001, and this was only my 3rd time seeing them live, and my 1st time seeing them play a headline show. When I found out that not only were they coming here, but they were the main attraction AND playing at Vamp'd...
I got excited. It's hard for me to get truly excited about shows anymore but this was one of the few that made my giddiness spark up.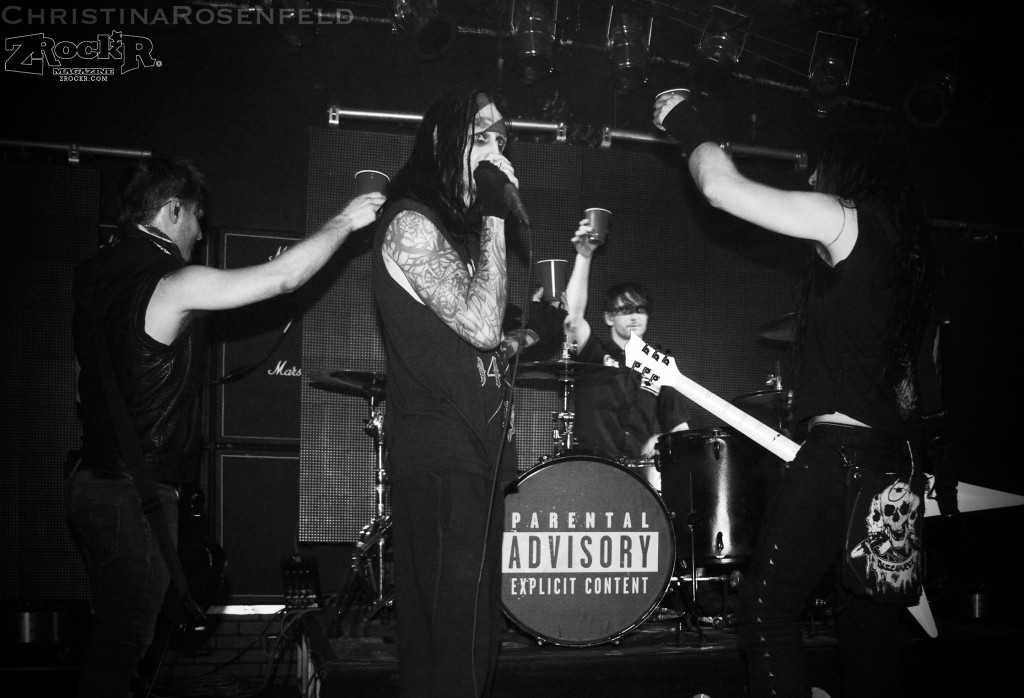 To many, Dope is just a low-level band that may have been a few years too late to make a difference in the music world for their genre and should've probably stopped after their 2nd album "Life". But for some, Dope has been carrying the flag of "Sex, Drugs, and Rock n Roll" and have only gotten better with age. Making music that's fun with an attitude and yet can still have a message and meaning.
Dope is not a band that takes incredible chances or writes progressive songs or even long songs in general. Dope IS a band that writes catchy well written very much to the point songs that have always been hard rock with metal edges with industrial flavor and pop sensibility. It still drives me crazy that they're not all over the radio, but then again... that leaves more room for me!
The last album they put out was in 2009 (No Regrets) and 4 years before that in 2005 (American Apathy). Needless to say, after 5 years, us Dope fiends are in need of a new CD.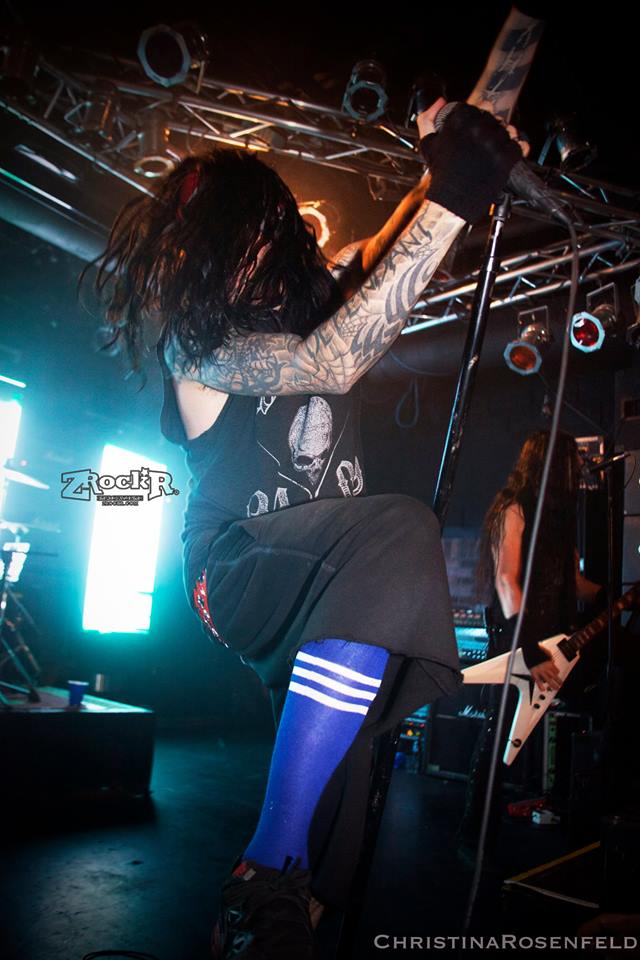 On to the show...
The lights went out. They walked out. And they began the set with some VIOLENCE, which lead on to playing a brand new song which they have made a music video for, Selfish. We got to hear Bring it On and Motivation off of "Group Therapy" (my favorite album). Debonaire was the only original song from their first album "Felons and Revolutionaries". Their covers of N.W.A's "Fuck tha Police" and Billy Idol's "Rebel Yell" are derived purely from a for fun stand point and of course are done well. Edsel specifically mentioned that they won't be playing "You Spin Me Round (Like a Record)" anymore and he pretty much hates it. I'm Back and No Way Out were played from "American Apathy" and No Way Out was definitely kicking our ass. Their now classic mash-up medley of Die Motherfucker Die-Sick-Burn is about as close to a progressive song as you're gonna get from Dope, and the message is pretty simple... I hate you, so go fuck off and die in any way possible. A song about and for the ladies, and not drugs, Addiction was definitely rocking. They ended with their signature song, BITCH and thanked us. I'm pretty sure he loves Las Vegas and thinks the sex here is great. Throughout the show, Edsel mentioned a few times that he LOVED Vamp'd and was impressed with everything in general. I'm glad we could accommodate him with a good time as well as him giving us a good time. We thank you Mr. Dope!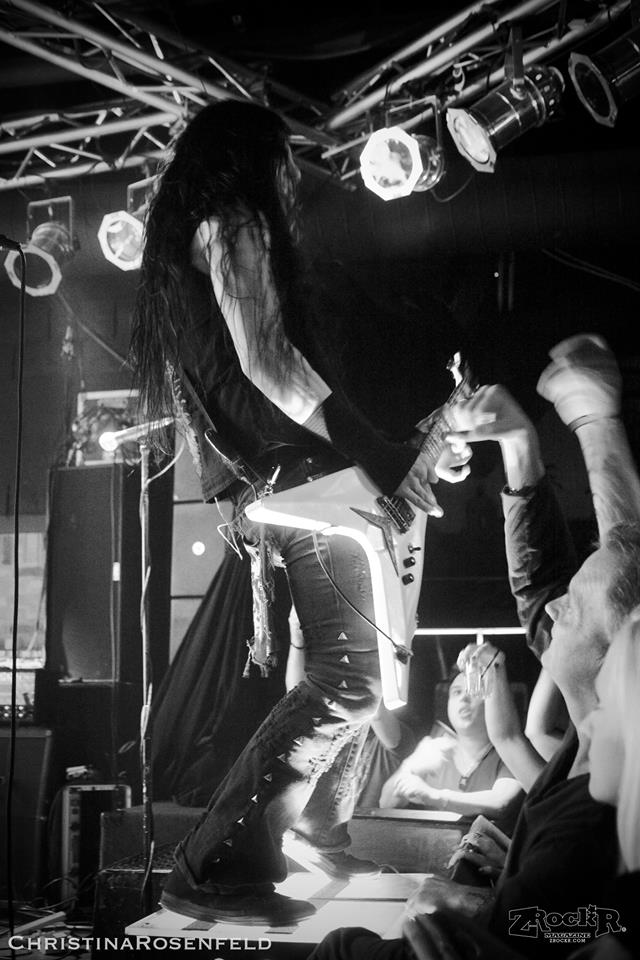 If you've never seen Dope, and want just a fun show to see and bang your head and drink and meet people... this is your show to see. And hell, the cover charge was only 12 bucks!
I really can't wait for them to come back, but more importantly, I can't wait for that new album!!!