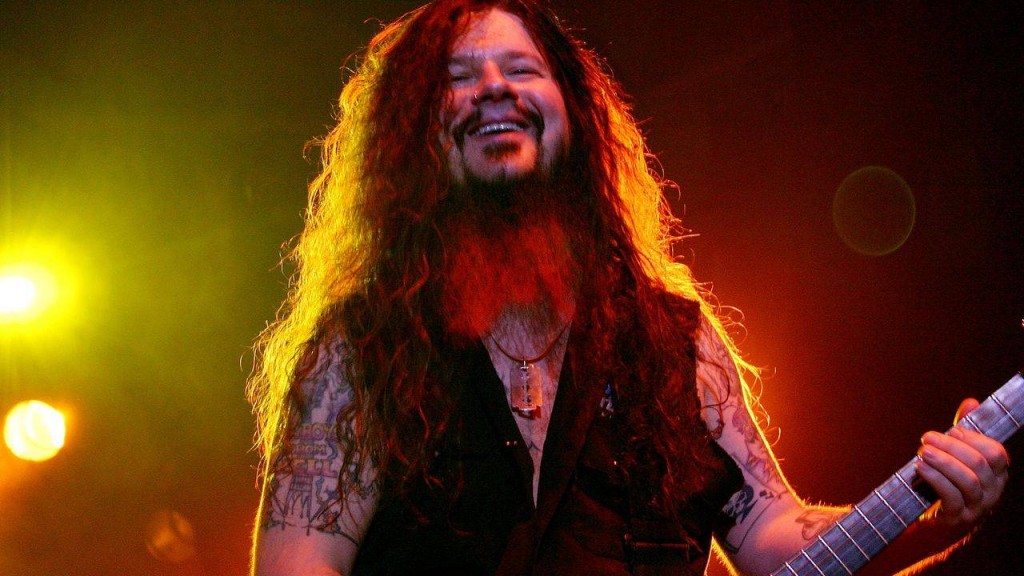 Darrell needs no introduction.
Pantera formed in the early 80's and recorded 3 albums with original vocalist Terry Glaze very much in the realm of the glam metal era that was going on in the LA scene. Then along came Mr. Phil Anselmo from Louisiana to join these hard rocking Texans and they made the very underrated and barely spoken about album, Power Metal, in 1988. While Power Metal was still sugarcoated with glam elements, this is the album that the soon to be Pantera sound that we all know and love was formed. The groove, extra tasty riffs, a little bit more attitude… much more Judas Priest/Metallica than KISS/Motley Crue.
Then 1990 hit, and along with it came Cowboys From Hell. The rest is truly history.
Pantera dominated the 90's when alternative and grunge were the hip thing, but they carried the HEAVY METAL flag loud, proud, and very much on fire.
In 1994, they released Far Beyond Driven which debuted at #1 on the Billboard chart, without a legitimate "radio hit". Something that was essentially almost impossible. Yet Pantera did it, with a middle finger in the air.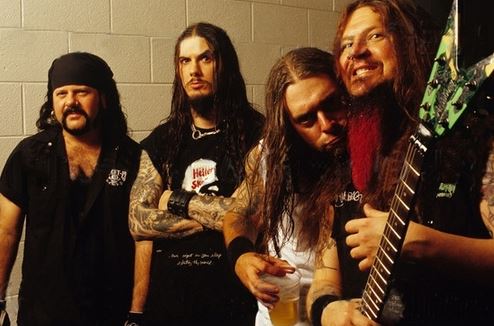 But problems came to fruition at the highest height of Pantera's success, mostly due to Phil Anselmo and his now not so hidden drug use, and need for forming other bands.
By 2001, while still very much at the top of the heap alongside Metallica and Slayer, behind the scenes… it was getting uglier. When 9/11 happened, Pantera, unknowingly, had played it's final show together as a band. They cancelled the remaining tour dates due to the tragedy. Afterward, Phil began a 2nd major band, Superjoint Ritual (the 1st being southern metal powerhouse, Down) and seemed more focus on both projects, drugs, and talking negatively about his brothers in Pantera, Dimebag and Vinnie Paul.
In 2003, the brothers had had enough and decided that it was time to move on from Pantera and decided to form a new band, Damageplan. The debut album was released in February 2004 and the band began touring heavily behind it. While not quite what Pantera fans were craving musically, most were still behind this new band and we all can assume it was only going to get better. I personally really like New Found Power, but I also firmly believe it was a "let's get our feet wet" album and that the upcoming album(s) would have been far more up our alley.
At this point, it almost seemed like Pantera reuniting was out of the question, but there was ALWAYS hope and faith that within a couple years, they'd hash it out and reclaim their throne.
Always.
Until December 8, 2004 at the Alrosa Villa in Colombus, Ohio.
Damageplan literally just began their set and were getting fired up when Nathan Gale walked across the stage and shot Dimebag three times in the head while he was playing guitar and had no idea that it was even coming or happened.
He died playing guitar in front of his fans. Doing exactly what he was put on this Earth to do. For absolutely no reason. His brother, and Pantera/Damageplan drummer, Vinnie Paul, watched it happen in front of his very eyes.
The aftermath of that night left 5 people dead, including Dimebag and Nathan Gale.
The legacy of Pantera and Dimebag Darrell's contributions to the music world are so incredibly infused into the fabric of heavy music from the last 20 years. From Machine Head to Lamb of God to Throwdown to Killswitch Engage… Pantera's signature is on so much.
We will never, ever, forget his songs.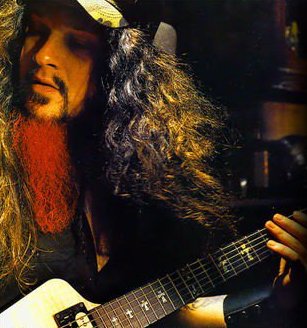 I never had the pleasure to meet him or even see him live, which will haunt me forever. But in late 2001 when I was really grasping onto the world of heavy music, Pantera was one of the first bands I fell in love with.
Nothing has changed.
Vinnie Paul formed a new band and released the self-titled debut in 2007. HellYeah. The spirit of Pantera is very much there, but it's no comparison. Nothing will ever have that measure of impact again.
The "rumors" of Pantera reuniting with Zakk Wylde (and possible guests) sounds like a beautiful idea, in my opinion. Because you're not replacing Dimebag. Nobody ever could. But you would be honoring Dime and his legacy. There's a whole generation of fans, like myself, who never got to experience Pantera live. Never got to hear those songs. And I don't find that selfish to want such a thing. It's a perfect idea.
It takes 3 guys to come together to work their problems out, and it truly starts with Vinnie Paul. We can't change his mind, and it doesn't seem like he ever will. If that's how it continues to be, then all we can say is "oh well" and just accept it.
But we can never accept that Dime is gone, or that his memory will fade. Because he won't. His touch is far too strong.
Rest in Peace, Darrell.