November was an overall kick ass month for gigs in Las Vegas with many to choose from, but for me, the one I looked most forward to was Malfunkshun. Forming in 1980 by brothers Andrew and Kevin Wood, this band became known for their stage antics and amazing music. From these legends, many other bands were born such as Mother Love Bone, Pigeonhed, etc.  It breaks my heart that I was not able to see them in their early days. After Andrew's departure from this planet in 1990, just months before I even made my grand entrance to the world, many wondered what would become not only of his band Mother Love Bone, but to the guys in Malfunkshun. Well, needless to say they continued on, and their current lineup consisting of guitarist Kevin Wood, drummer Miles Freeborn, bassist Frank Scimeca, and vocalist Tony West, is more powerful than anyone would expect.
I got the pleasure of sitting down with co-founder Kevin Wood just a few hours before the show and chatting with him about the band's history and current events. Now, let me preface this with the fact that I rarely ever get star stuck. I couldn't help my nerves in the moments leading up to actually getting to shake a man's hand who has been such an inspiration to me since a very young age.  Despite the nerves, I was very happy with the outcome.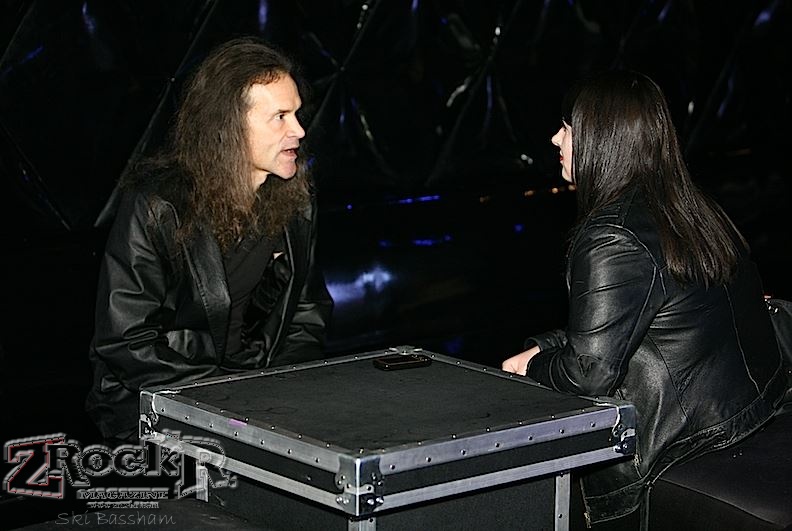 ZR: First off, you guys formed in 1980. So, you are one of the founding fathers of the "grunge" era. All of these years later, do you guys look at that fondly?
Kevin Wood: Well, I do. I look on my early career quite fondly. It was a situation where we started our band and then we learned to play. It was more of a punk band when we first started than anything else. As time went on, it turned into more rock, and we never really fully embraced the grunge name because that was a term that came out for bands like Nirvana in the late 80's. By that time, we'd been playing for quite some time, evolving as we moved along. I do enjoy thinking about and remembering those days and being a part of the Seattle sound.
ZR: You say you started as a punk band, but I know when you guys started playing out and playing gigs, you were known for your stage presence. From what I've read in the past, you had alter egos as an homage to KISS. So, how did the KISS influence mix with the punk influence?
Wood: Initially it was a little bit scary to go to the clubs and put on our show where we were not looking very much like punks, but it was embraced, and there was an openness about the scene at that time. Everybody was trying to do the same thing; go out there and have fun and make some good rock n roll. We were some of the guys doing that. It was very well received, and there was no style element involved. They welcomed us with open arms in the scene. It was a scene that was already in place when we started playing. So, we didn't start it by any means. We just joined in with the underground movement of the Seattle scene, which was mostly punk bands.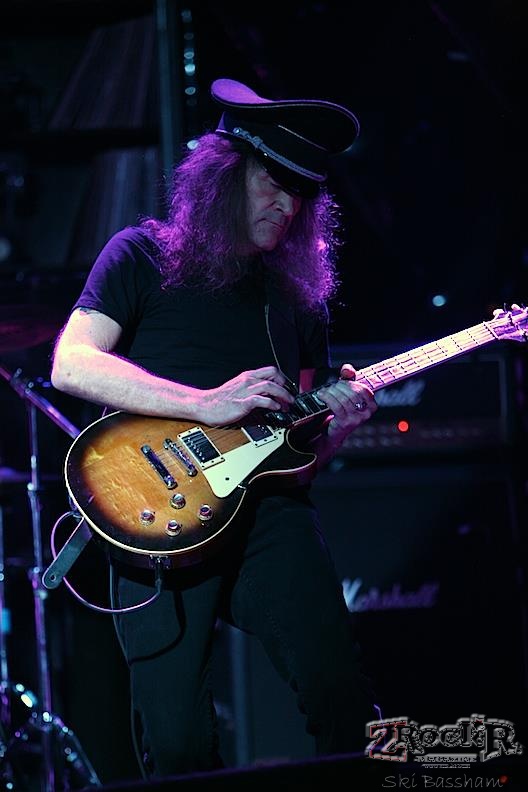 ZR: Was it kind of nerve racking starting out? What made you guys say "We are going to form this band"? When you started being more well known was it scary at all for you guys?
Wood: Oh, no no. It was just part of the reason why we did it. We wanted to be known, and we wanted to continue and make it big. So, it was all fun. It was just an adventure. When you're young and you say, "This is what I want to do." you just go and do it. You don't really think too much about it.
ZR: How is it now? A lot of time has passed and for obvious reasons you guys have had to overcome some obstacles, with Andrew's passing and such, and how has that affected your sound now and the continuing of the band?
Wood: Well, it is really important for Malfunkshun to have the sound correct. Tony, our new singer, nailed the vocals. He loved Andy's vocals, and he modeled his singing after Andy. So, he was a perfect fit for the group. He's flamboyant and has a lot of charisma so it is really perfect. I have done a lot of other things besides Malfunkshun, but for that it has to be the right chemistry. I think we have that with Tony, Miles, and Frank. We're putting together in a very authentic way. So, when you listen to the old recordings, you hear the sound that you want to hear when you come and see us live. We have new material that takes that vibe and brings it to the forefront both with today's sound and the band and my playing has evolved over the past few decades, but it's basically the same thing that I have been doing all along. I'm just better at it.
ZR: How do you guys feel about the music industry and such today as opposed to 10, 15, 20 years ago?
Wood: Well, it's definitely a different game. Nobody has any stars in their eyes about getting a big deal from a major label. That kind of stuff just doesn't happen anymore as far as guys like us. It's all about marketing, getting out there, and having people like yourself get us interviewed and noticed. We're all over the web. We're using today's tools and the apparatus' that are in place to be known, and we're playing as much as possible and working on new material. So, parts of the game are the same, but parts of the game have changed.
ZR: And you guys have embraced that change. Do you feel the change has embraced you as well?
Wood: Oh, yeah. We're moving with the times and embracing the times.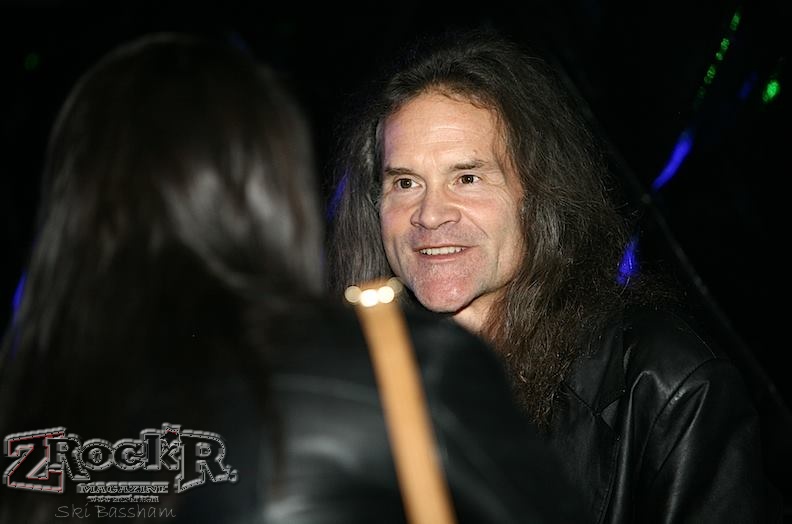 ZR: You say that you guys have stayed very authentic to the sound yet progressed. How difficult has it been to hang on yet remain current?
Wood: Not difficult at all really, because I've been doing the same thing from day one anyway. It's just the way I play. I make up different riffs now than I did back then because I'm better at it. It's the same, just evolved. So, there hasn't been a real challenge. There's no recipe, you know?
ZR: So, the chemistry has been easy to find and maintain. When is the last time that you guys played Vegas?
Wood: Malfunkshun has never played Vegas. This is our first time. I've played Vegas in other bands, but as far as Malfunkshun goes, we've never played Vegas. Back in the early days, Malfunkshun was a regional band from Seattle. We didn't go very far. When Andrew was in the band it was pretty much Seattle, Olympia, you know. We didn't go very far. It wasn't until recent years we've gone out. I've played in Italy and other states, but in this incarnation of Malfunkshun, it is our first time in Vegas.
ZR: I never knew that. That's awesome! With you guys not traveling much outside of your region, when you have traveled, do you find yourselves taken aback by the fan base and the welcoming?
Wood: It's really amazing. We played Los Angeles and there were guys crying. We have that effect. Chicago it was the same thing. People hear the music and the songs, and they were so touched by it, and then they hear it again and live in their club, and it brings tears to people's eyes. It's really amazing.
ZR: It must be amazing for you as well.
Wood: It is. It makes it worthwhile knowing it affects people like that.
ZR: So, where does Malfunkshun go from here?
Wood: We are continuing to book, working on new material. We are going to put out singles as they come off the recorder, or hot off the presses as you say. It's just more of the same.
ZR: Awesome. Well, thank you for meeting with me, and I look forward to the show.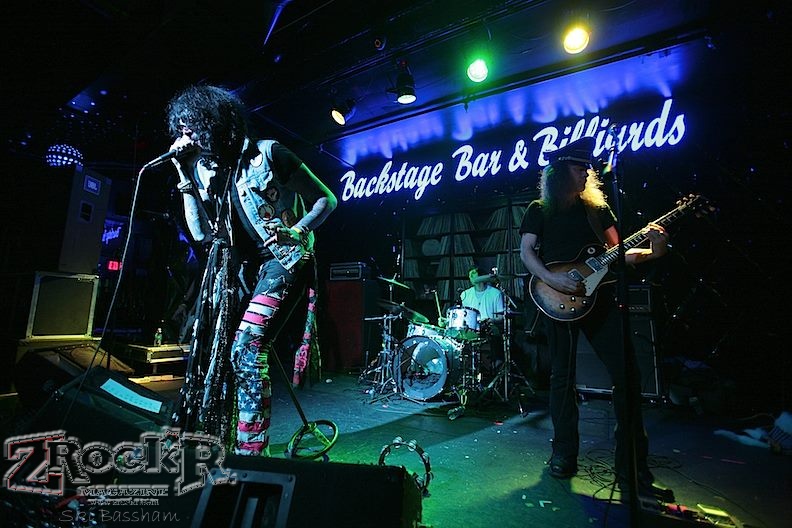 Donning an Indian head-dress and goggles, vocalist Tony greeted the crowd and Malfunkshun went into a classic from 1983, "Love Child", which was also the name of original vocalist Andrew Wood's alter ego in the band. It was immediately obvious that this was a group of guys who absolutely loved doing what they do. The chemistry Kevin Wood described was shown throughout the show, and as they tore into the next tune, I felt an intense emotion come over me.
I stood there watching them take the stage for the first time in Las Vegas, and couldn't help the emotions rushing over me. I couldn't believe it when Wood told me that people would cry at their shows, but there's something about them. I'm not sure if it is the legacy, or the music, or what, but I felt extremely emotional during their set, and I could not control myself. It was not a type of emotion that I'd really experienced before. It wasn't sadness or even joy. Having played Backstage Bar and Billiards myself in April of 2014 to pay homage to another fallen musician from the Seattle sound era, Kurt Cobain, I couldn't believe that not only had I had the chance to interview Wood earlier that evening, but I had played the same stage as one of my influences.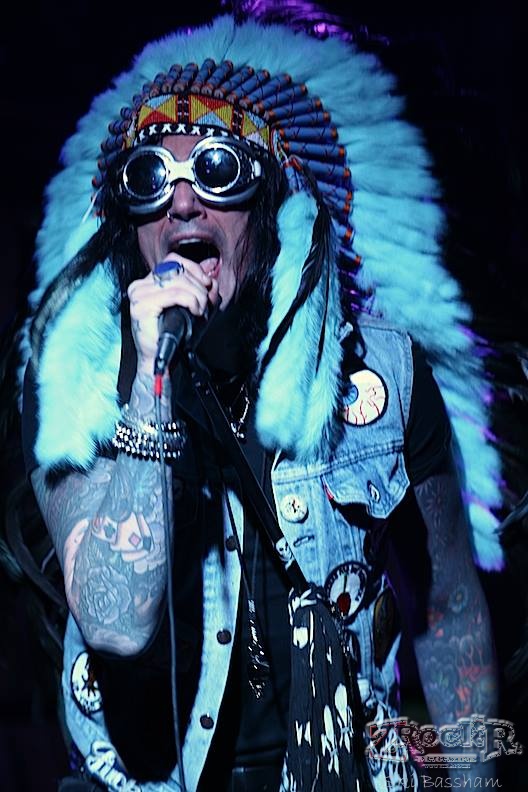 The entire experience was surreal.
Tony completely channeled the man that he was influenced by, and all I could do was stare. I wanted to cry, laugh, smile, and get the emotions I was feeling out, but I did not know how.
Song after song, they continued to amaze me. This is a band who is highly under-rated. This is a band who has been going for 35 years now, and deserves so much more credit than they get. This was my Beatles. This was my Led Zeppelin. If you get the chance to see this amazing band, then you need to.
I hope that Malfunkshun returns to Las Vegas soon. To be able to see them again would be more of an honor than words can describe.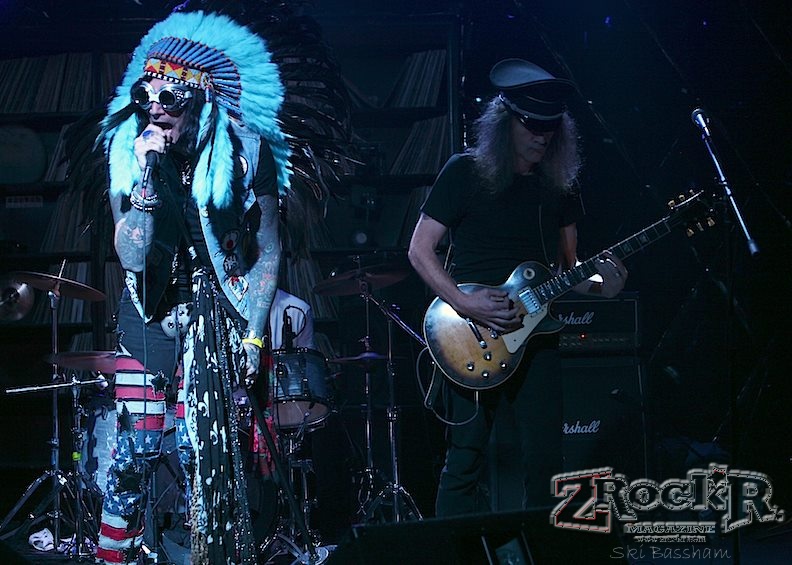 Thanks to Kevin Wood and the rest of Malfunkshun for their time.
All photos © Ski Bassham/ZRock'R Magazine