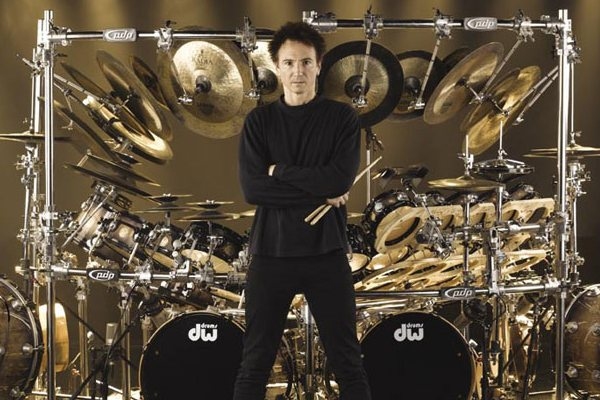 One of rock and pop's most iconic drummers is Terry Bozzio. Initially rising to fame in Frank Zappa's band, he eventually found himself in bands like UK (featuring future Asia bassist/vocalist John Wetton) and Missing Persons (featuring his then wife Dale Bozzio on vocals). Over the years he has remained relevant, and an influential drummer on many musicians across various rock and pop genres.
One thing about living in Las Vegas is that rock and roll fans get no shortage of amazing musicians visiting and playing in the city on a regular basis. When I heard Terry Bozzio would be playing an event in Sam Ash's Vegas store, of course, it was a place I wanted to be right away!
Sadly, right from my arrival, it became clear that this was not going to be an event that was handled as well as the Paul Gilbert event I had attended at Sam Ash two years prior. Immediately upon entry, audience members were given ads for the event with the rather explicit instructions of things like "no pictures, no autographs, etc." This was a stark contrast to the Gilbert event, in which he took photos and signed things for everyone who wanted them. Given the fairly low attendance (Sam Ash said the event would be limited to 350 people, but I anticipate only 100-150 actually came) this was a huge disappointment.
Of course, despite these issues, I do not think anyone will argue with Bozzio's performance; it was definitely great to see this iconic drummer in a small setting, doing what he does best, on a wildly customized drum kit (you really need to see the pictures of this thing to get an idea of just what it looked like and entailed). He really went wild with this performance, putting everything on his kit to good use! Furthermore, he also used a USB music device, to play along with some music tracks that played in the background, resulting in a very interesting experience. A number of attendees were clearly drummers that were enjoying the performance, and were possibly influenced by Bozzio in their own playing. Many parents had brought their kids to see the show as well, though based on the bored looks on the faces of the children and how many were looking their phones, I wonder how many of them were there willingly. Still, great to see parents taking their kids to see a great musician in action. Bozzio himself remained in good spirits despite his USB device giving him some problems during the show.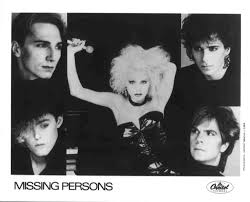 The only issues I had with the show were a late start time (roughly 20 minutes or so past the scheduled 7:00 PM start) and the fact that things, despite being a solid show, did drag on a little longer than they needed to (ads said the show would end at 8, but I was not out of Sam Ash until closer to 9:00 PM). Once more, it was disappointing that Bozzio did not meet and greet either; I had all of my UK and Missing Persons vinyl in the car, after all!
That said, though, this was still a great performance that stood as one of the more interesting "in store" events I have attended. You could tell the fans all had a great time seeing this rock legend in person. Although attendance was clearly not what the store had anticipated, everyone there got to see a rare, once-in-a-lifetime performance from one of rock's great drummers.