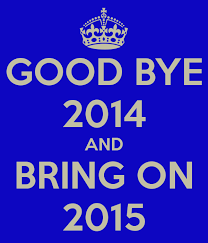 The time as come, the end of another solid year of rock and roll in Sin City. This is the first in what I hope will be an annual series of the best (and worst!) shows and albums of the year, giving credit where credit is due. The rock and roll world is definitely still alive and well, despite claims to the contrary.
It is my pleasure to be able to name off my picks for best album and concert of 2014, though naturally, your opinions may vary! As always, I want to express my thanks to many people – the musicians who are doing their part to keep rock and roll alive, supporters of the genre including management and venue staff, and all of the other photographers and writers in Sin City and beyond.
I felt it would be a good idea to start this article with my top picks of 2013, just to set the stage:
-Best Album of 2013: Stryper – No More Hell to Pay.
This was a tough call considering 2013 saw such solid offerings from bands like Deep Purple and the Thin Lizzy spin-off band, Black Star Riders. But Stryper's 2013 album. No More Hell to Pay modernizes the band in the best way possible. Combining modern production with a band that has aged like a fine wine, the group manages to rock audiences harder than ever before. Staying true to their roots but at the same time giving rock and roll fans something that stays fresh and interesting, I had absolutely no reservations in declaring this Album of the Year 2013.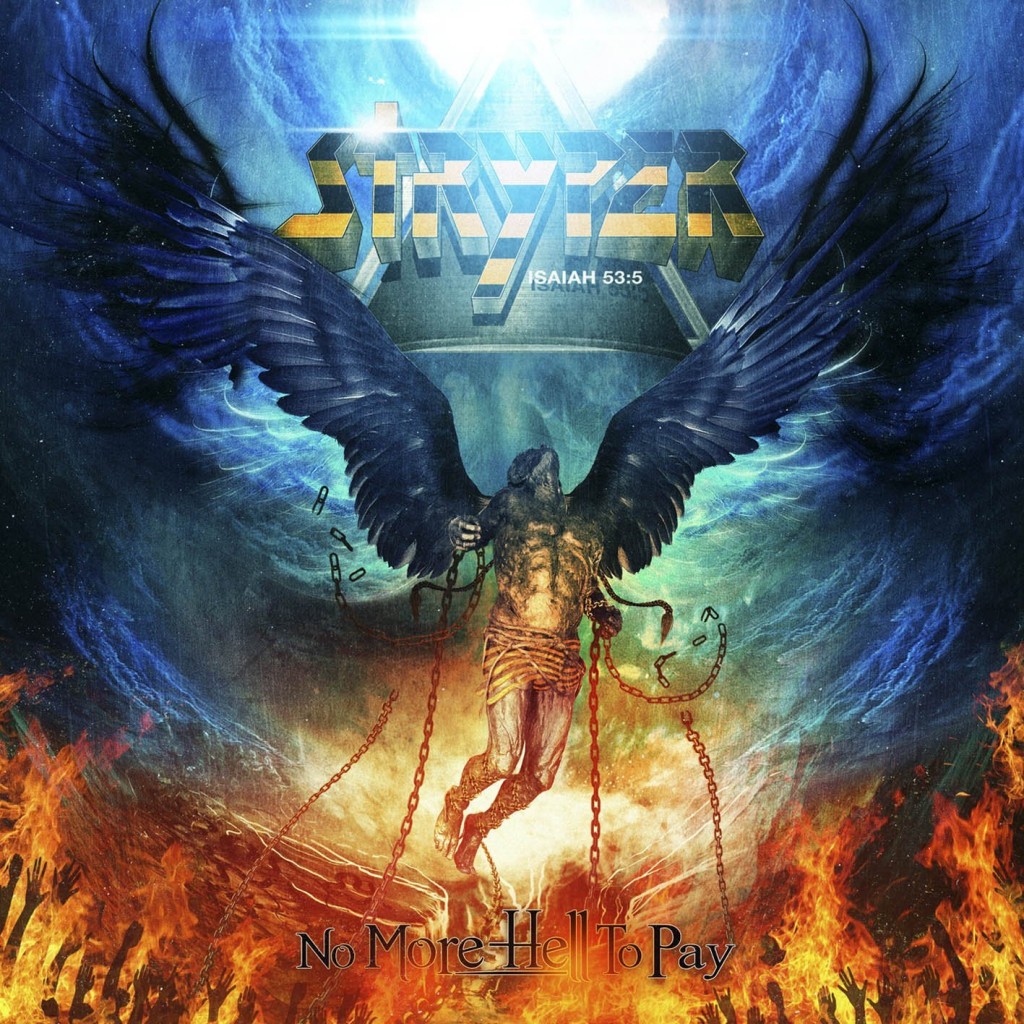 -Best Concert of 2013: Uli Jon Roth
A few years back, if you had told me I was going to get to see this legendary Scorpions/Electric Sun guitarist live and in person in Sin City, in the intimate setting of Vamp'd no less, I would never have believed you. But Roth brought his A game to Vamp'd and gave everyone in the audience a memorable rock and roll experience that will not soon be replicated. Roth is expected to return to Vamp'd as a part of the Xtreme Guitar show in January alongside Vinnie Moore; that is easily one of my most eagerly awaited shows of 2015. Declaring a single show the definitive one of 2013 was not easy, considering the presence of bands like Iron Maiden and Saxon doing their thing on stage in Vegas.
And, without further ado, we move into the current year. But let us get the necessary ugliness out of the way first. These releases constituted the biggest disappointments of 2014, in no particular order:
-Queen: Queen Forever compilation
For months we had been promised a compilation of Queen rarities, including newly released and recorded songs from the band. What did we get instead? A compilation consisting almost entirely of previously released songs, which contained a mere THREE new songs/rarities. Queen is forever indeed, but this is the Royal Scam.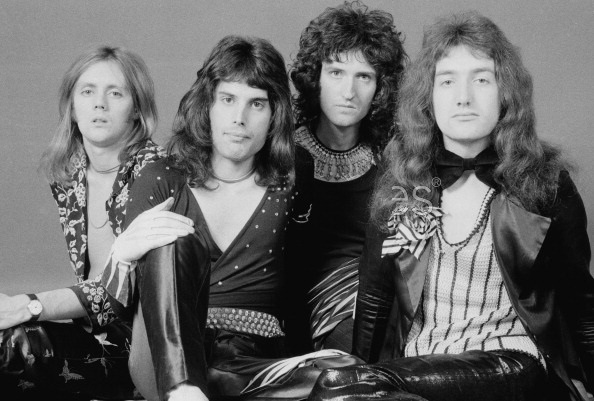 -DAD: 30 Years of DAD compilation:
DAD, a kick-ass Danish band originally known as Disneyland After Dark, was long overdue for a compilation. Upon hearing that we would be getting a two-disc set spanning their whole career, this fan was ecstatic. And then I saw the tracklist. Seriously, you can make a two-disc DAD compilation, including obscure and later tracks galore, yet you omit Rim of Hell, arguably the band's biggest hit and best song? I am a fan and an amateur, and I could have made a ONE DISC compilation of DAD songs far superior to this.
-The Babys: I'll Have Some of That
I saw the Babys at Vamp'd in 2013. The current lineup features new vocalist/bassist John Bisaha, who joins original guitarist Wally Stocker and original drummer Tony Brock. Their new single, Not Ready to Say Goodbye, was a kick-ass tune in the style of the classic Babys, bringing just the right amount of modernization to the table; Bisaha definitely conjures up memories of a young John Waite. But when the full-length ALBUM came, it was a massive disappointment. The songs were essentially generic modern pop songs that embraced what is wrong in modern music, rather than staying true to the classic sound like the advance single (which was NOT on the final album, by the way). Hopefully the next recording from this version of the group will be more in their classic style.
-KXM: KXM
People who know me frequently see me bashing so-called "supergroups" of classic musicians whose new bands copy modern/alternative rock styles in an attempt to remain relevant. Perhaps no one is more guilty of this than George Lynch, who made repeated attempts to modernize as a solo artist and with Lynch Mob. Sadly, KXM, also featuring Ray Luzier and Doug Pinnick, continues Lynch's "trying to sound modern" trend, with disappointing results. Here is hoping he impresses us next year with his collaboration with Stryper's Michael Sweet.
-Adrian Vandenberg's MoonKings: Adrian Vandenberg's MoonKings
Everyone was hailing this release ahead of time as a return to the old Vandenberg albums' sounds. And the end result is Adrian Vandenberg doing half-assed Whitesnake copycat songs with a singer who sounds like a David Coverdale impersonator. Hardly a return to his golden years, like everyone had speculated and claimed.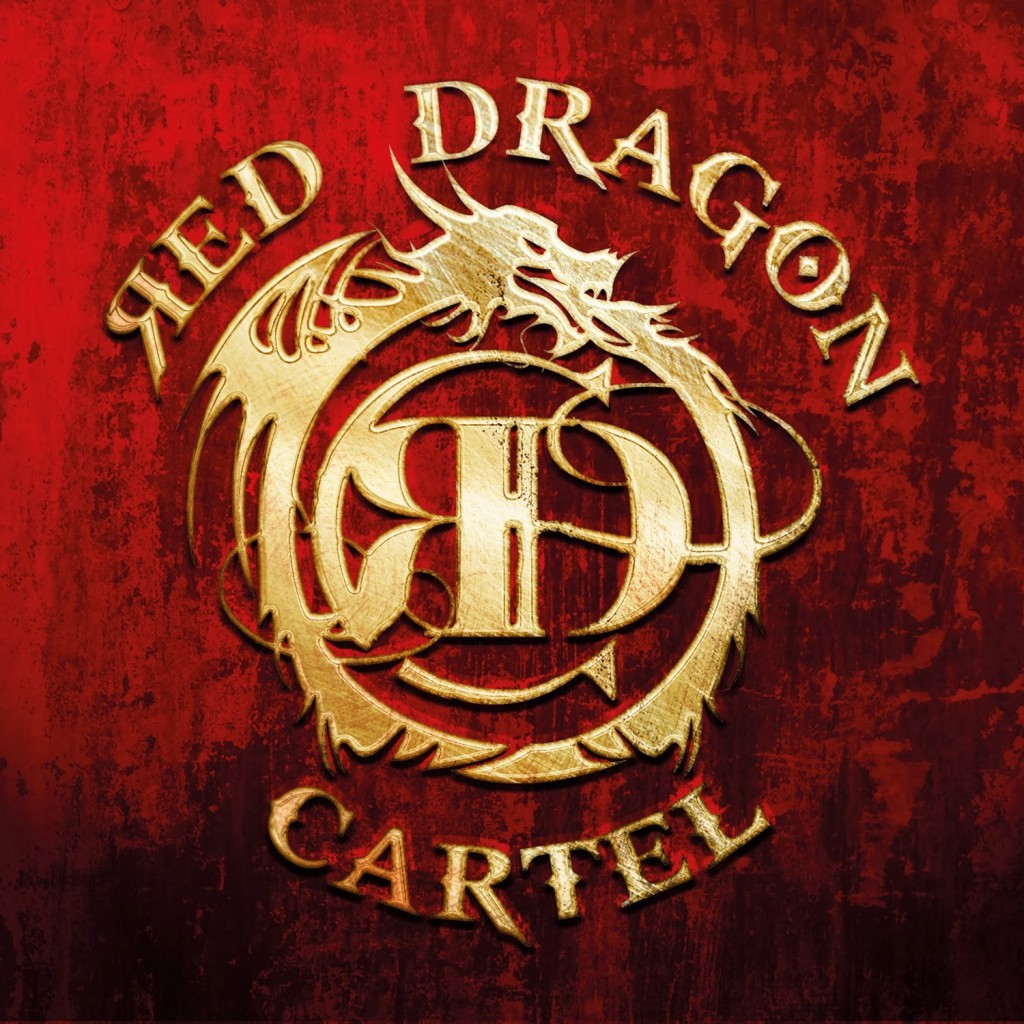 -Red Dragon Cartel: Red Dragon Cartel:
By far the biggest disappointment of all! Everyone was hailing this album as the return of Jake E. Lee. The former Ozzy Osbourne/Badlands guitarist had long been isolated from the rest of the rock world aside from a few solo albums here and there, and this release, teaming him up with Ron Mancuso and Darren James Smith, was supposed to be his big comeback. People had continued singing the praises of this release, but unfortunately, none of them actually listened to the album. Aside from a few exceptions, this is late 90s/early 2000s "nu metal" garbage. Everyone kissed Lee's ass because he was finally doing a comeback. And it is disappointing that no one has the guts to tell him that this album is filth. I am hoping that we get a second album from the band (Lee's Badlands bandmate Greg Chaisson is now on board) that is more focused and in the style of what we love than this heap.
All right, now that the disappointments are out of the way, let us move on. There are a few other categories worth looking at before we get into the "best overall" lists of studio albums and concerts. These are a few other releases that were more than worthy of some attention this year:
-Best New Live Release of 2014: Stryper – Live at the Whisky
Stryper won my pick for Best Album of 2013 with No More Hell to Pay, so what better way to follow it up than with a solid live record promoting the album? Hearing these new songs and an assortment of Stryper classics done up live makes for a great release. No fan of Stryper is going to be disappointed here.
-Best Reissue: KISS – Love Gun
So much of the time, reissues are just cash-ins. But KISS took things one step further with this Love Gun reissue, presenting the remastered album with a disc full of rarities, many of which were previously unheard. The bonus content ranges from demos, outtakes, alternate versions, and even vintage interviews! It was great to see one of the crown jewels in the KISS catalogue get this treatment. Here is hoping more of their albums get the same!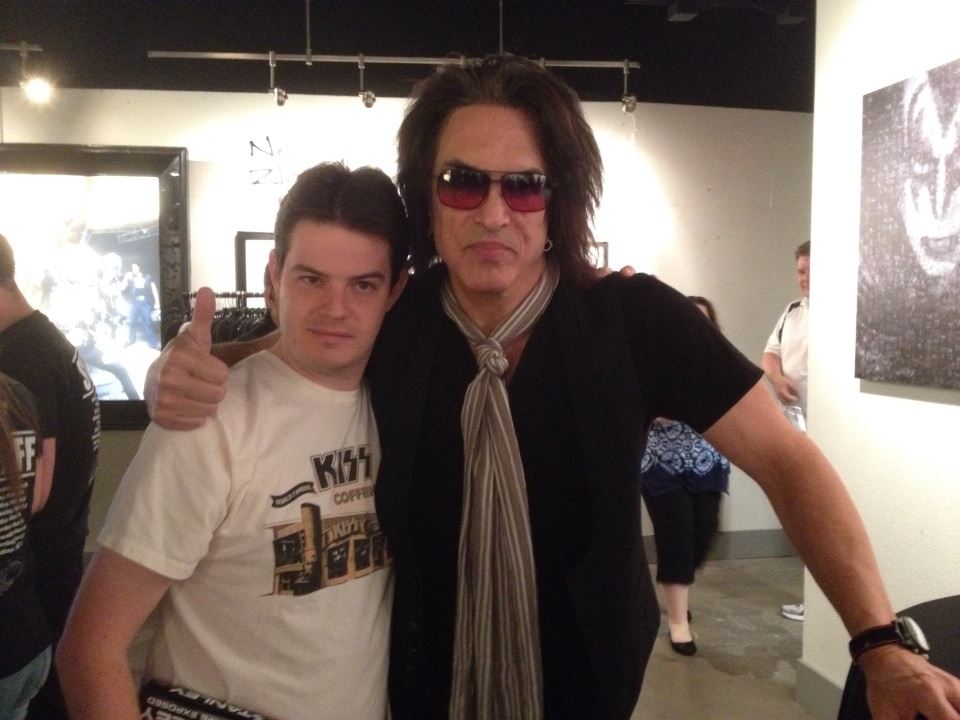 -Best Vintage/Archival Release: Whitesnake – Live in '84 Back to the Bone
For being such a great band on stage and in the studio alike, it is disappointing that a band like Whitesnake does not have more vintage live material. This release solves that problem, giving fans the definitive Whitesnake live experience from the Slide it In days. Recorded right after John Sykes joined the band, this is classic live Whitesnake as the absolute best.
-Best Film of the Year: Guardians of the Galaxy:
I am hoping to be able to make film a better category when I do my list next year, but amongst what movies I was able to see in the theater last year, the latest cinematic offering from Marvel more than satisfied. An unholy mixture of science fiction, action, adventure, and comedy alike, this movie should not have worked – yet somehow everything came together perfectly. It is one of the more standalone entries in the Marvel Cinematic Universe, and not a bad thing. You can tell Marvel has faith in their ability to create solid cinema when they spend nearly $200,000,000 to make a movie based on an obscure property most did not even know about prior to this year.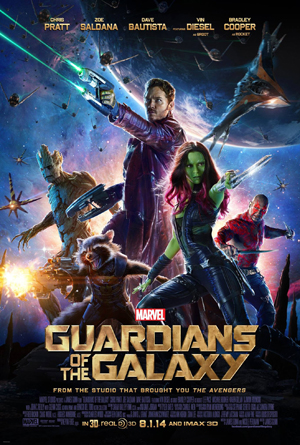 And now, the moment that you have all been waiting for as a part of reading this list – The top concerts and albums of 2014. With so many options to choose from in both categories, this was not an easy list to compile! Naturally, I know people will beg to differ on a few of the options here, but overall, everyone should agree that these choices that were made deserve the recognition.
Note that for the purposes of Best Concert of 2014, only traditional CONCERTS are included. Award shows and stage shows performed regularly are not included in this list; they typically have far larger budgets and ensemble casts of musicians that normal shows would not have access to.
-Best Concert of 2014:
5) Hellion, Vamp'd.
Fronted by female vocalist Ann Boleyn, Hellion is easily one of the most underrated bands of all time. With a new lineup that includes former Dio members Simon Wright and Scott Warren, the latest incarnation of Hellion might be their finest to date. Getting to see Boleyn on stage doing her thing with a killer lineup made this a performance for the ages.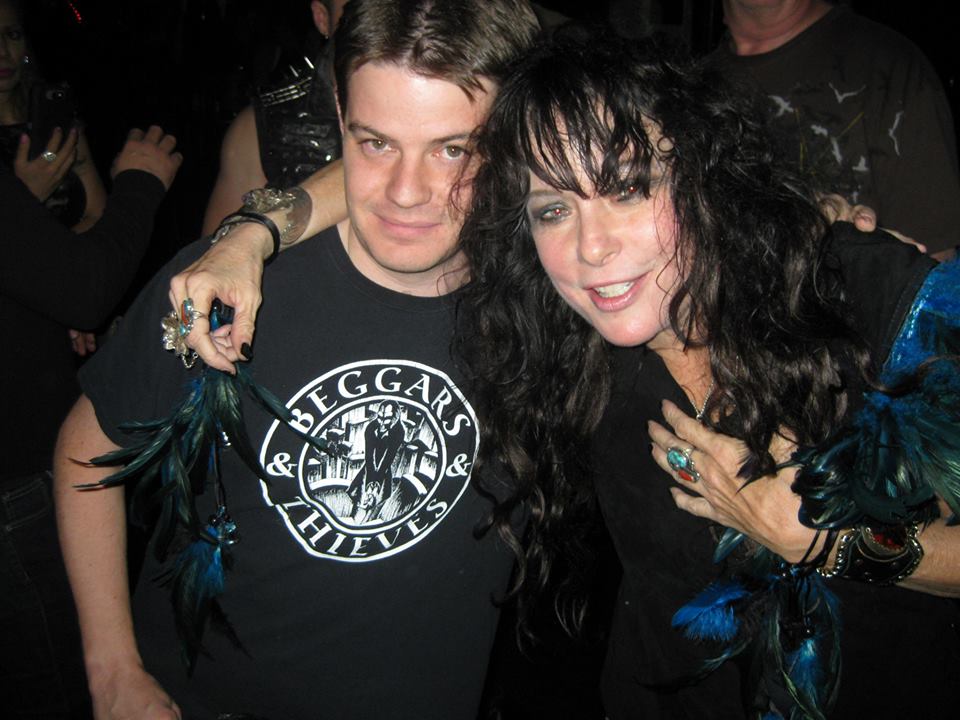 4) Quireboys, Vamp'd.
This British act rarely plays American shows, so to get to see them at a small intimate venue like Vamp'd was fantastic. Their sound is one I have best described as "the Faces meet Poison" and there is literally no other band out there like them. Of course they served up all of the classic anthems for the ages. A guest appearance from LA Guns' Phil Lewis near the end of the night for a lengthy encore jam of Sex Party only sweetened the deal.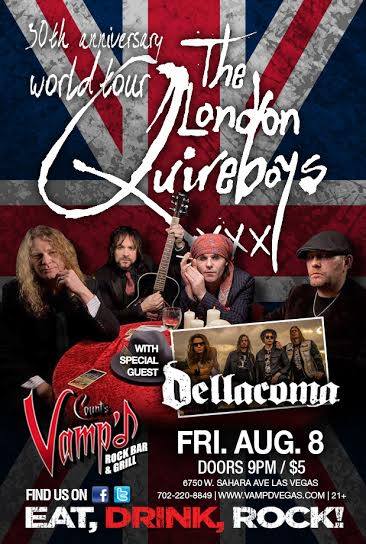 3) Lita Ford and London, Vinyl.
We get a number of 80s rockers moving out to Vegas on a regular basis, and I was ecstatic when I discovered London vocalist Nadir D'Priest was going to be one of them. Some will claim London was the "opening" band at this show, but this fan says to hell with that. Seeing D'Priest on stage doing his thing was a phenomenal experience. This is a great band that was one of the best of the Sunset Strip that just never got the proper credit. Of course, Lita Ford was superb too, serving up so many of her classic hit songs in a high energy live setting.
2) KISS, the Joint.
One of the hottest rock bands in the world did a Vegas residency. Of course I could not pass this up. Gene Simmons and Paul Stanley are in their 60s now, yet were putting on a wild theatrical stage show with everything from pyrotechnics to being hoisted into and through the air of the arena with harnesses. It was a wild, surreal rock and roll experience you have to have seen to believe.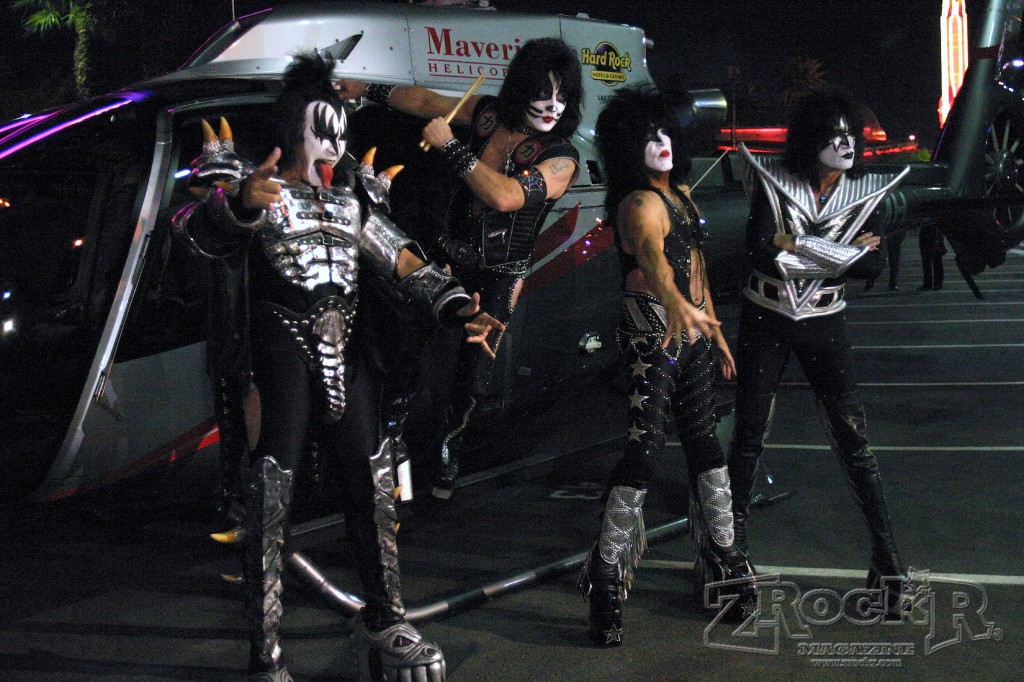 1) Accept, Vamp'd.
The classic German hard rock band has been undergoing a resurgence in popularity with the arrival of former TT Quick vocalist Mark Tornillo, with whom they have done three albums so far. Vamp'd was packed this night, and the band may very well have played the heaviest, hardest, and loudest show I have ever experienced – when your ears are ringing the entire next day you know you have been thoroughly rocked. In fact, it is because of this show that I now wear earplugs to every concert I go to. Hard, heavy, and loud, this was not only the best rock concert of 2014, it was also one of the best concerts I have ever seen, period. Will be first in line for the show if they return to Vegas on the next tour, and you should be too.
-Best Album of 2014:
5) Count's 77: Count's 77
One of the more pleasant surprises of 2014 was this album from Danny "The Count" Koker's band. Count's 77. Teaming up with Stoney Curtis, John Zito, Barry Barnes, Paul DiSibio, and Tommy Paris, the group created a record of a kick-ass bluesy rock tunes that are the perfect throwback. The album was produced by the legendary Mike Varney, and these guys definitely bring the good times from start to finish. Do not write this off as a "gimmick" album; it is actually pretty damn good!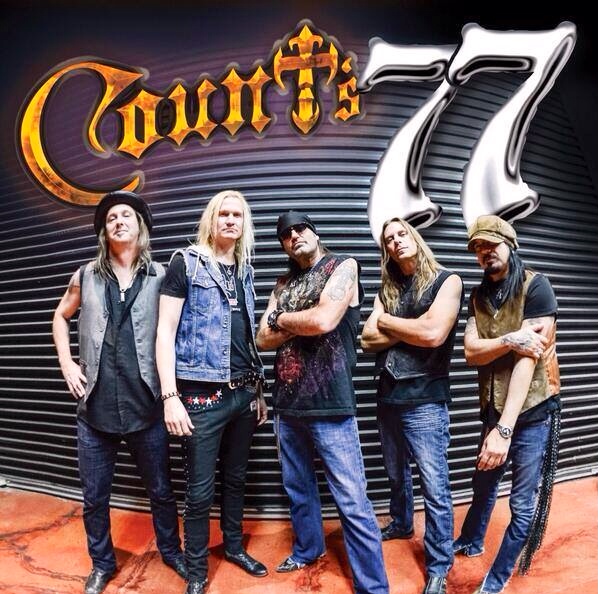 4) Kix: Rock Your Face Off
Having been nearly two decades since the release of their most recent studio album, this was a highly awaited release for this rock and roll fan. Steve Whiteman and company did not fail to please with the end result, either! I am delighted to announce that this is a solid album, keeping their classic sound fresh and interesting. The band is one of the most severely underrated of the era, and I eagerly await their concert in January at the Eastside Cannery.
3) Ace Frehley: Space Invader
The former KISS guitarist has released relatively little in terms of solo material/side projects over the years, but what he does release is usually outstanding, and his latest solo effort, Space Invader, proves to be no exception to this rule. Featuring some of Ace's best performances and songwriting in years, this was definitely a landmark release in 2014, and easily one of the best of the year.
2) Helix: Bastard of the Blues
If one album of the year was a real surprise for me, it was this one. These classic Canadian hard rockers came out of nowhere and released a brand new album of solid material. Hard, heavy, and bluesy, this is definitely a far cry from the Helix of old, but does not make the all too common mistake of mimicking modern rock trends. Cheers to Helix for modernizing the right way, and giving audiences excellent hard rock that ranks amongst 2014's best releases.
1) Accept: Blind Rage
There were many excellent albums released in 2014, but here we have the clear winner. With Mark Tornillo, Accept has completely reinvented themselves, yet stays true to their hard rock roots. This is the third release with Tornillo is frontman, and arguably the finest of the three. Anyone who is a fan of classic hard rock and heavy metal would be wise to add this disc to their collection as soon as possible.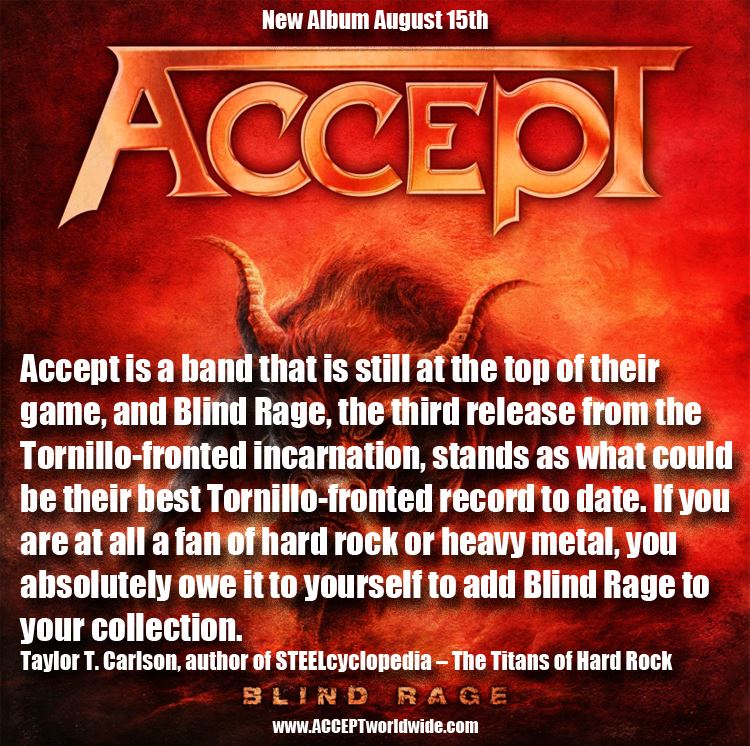 And there you have it. Plenty of releases and concerts that deserved recognition this year, and it is good to make sure these releases get the exposure and credit that they deserve. Already, we know that 2015 has some great releases and shows on the horizon, so be prepared for another year of solid rock and roll on the way!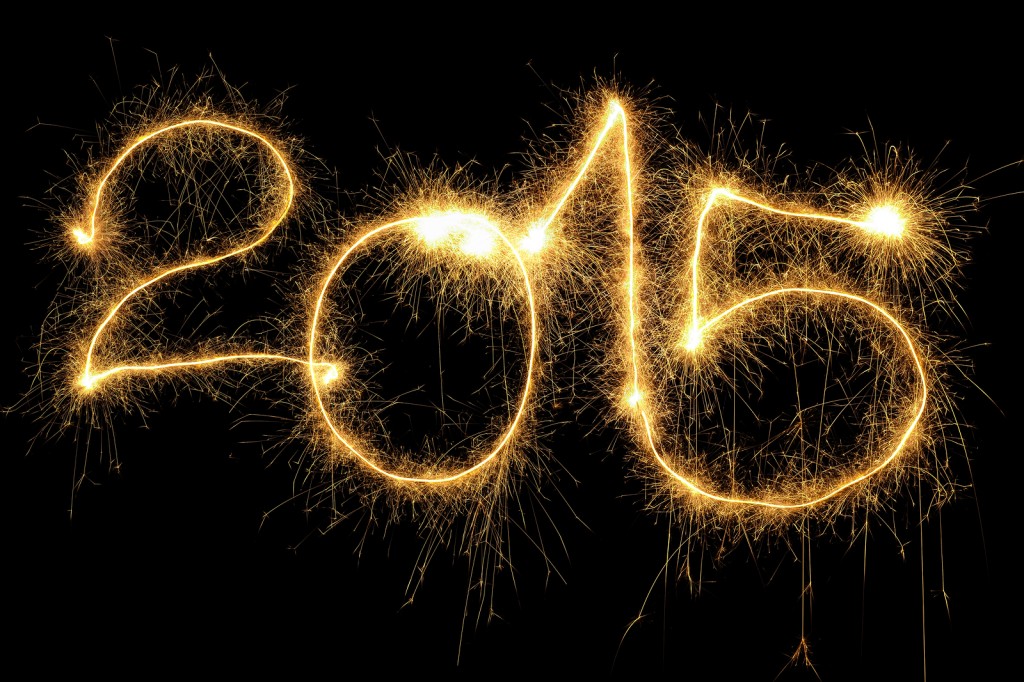 Editor's Note:   The opinions in this article are those of the author and may not reflect the opinions of the staff and management of ZRock'R Magazine.
Photo of KISS's arrival at the Hard Rock by Ski Bassham © 2014/2015 Ski Bassham-ZRock'R Magazine