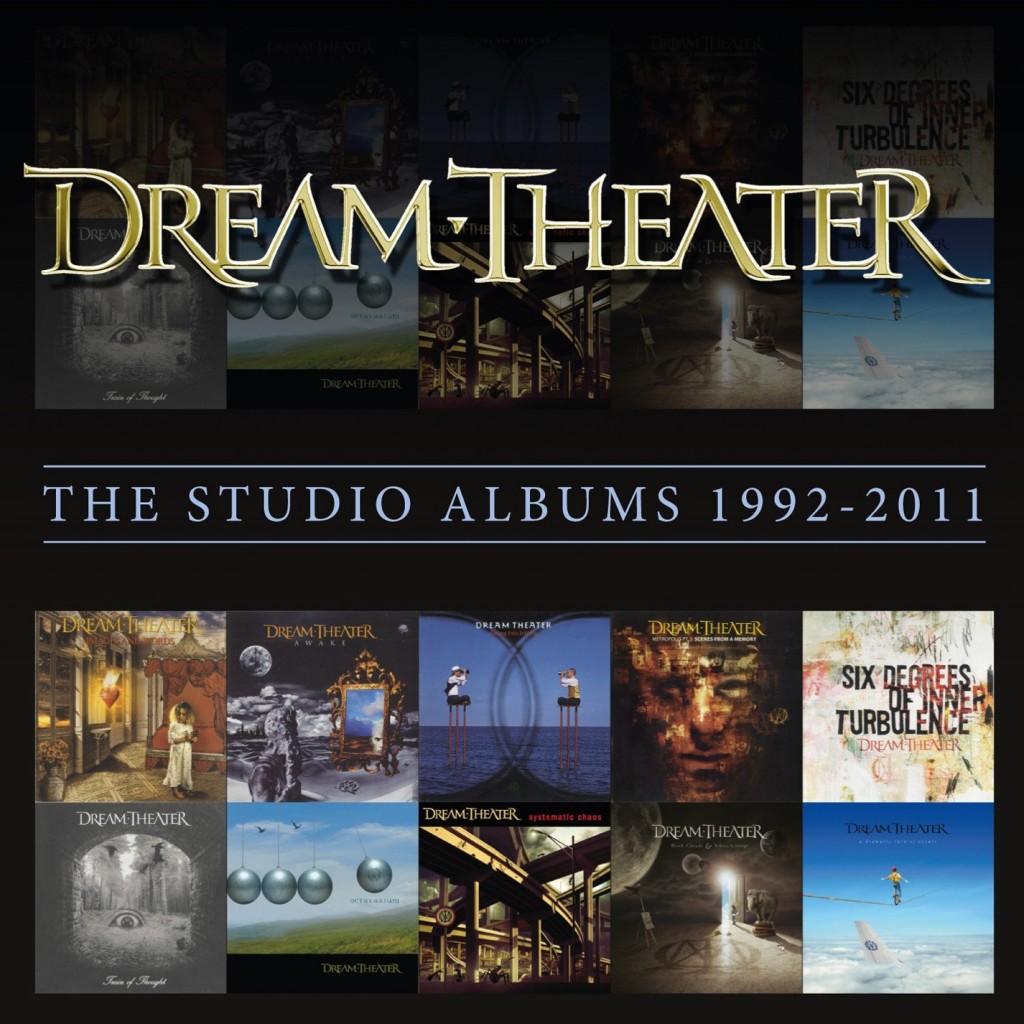 I love Dream Theater. They are super awesomely awesometastic and probably my favorite band. I love their music and all around super-awesomeness. (What follows is a review of the box set, and not a reflection of the individual albums themselves, since they are between 3 and 22 years old at this point.)
DT just released a box set of ten of their studio albums. Included are:
Images and Words
Awake
Falling Into Infinity
Metropolis Pt. 2: Scenes From a Memory
Six Degrees of Inner Turbulence
Train of Thought
Octavarium
Systematic Chaos
Black Clouds & Silver Linings
A Dramatic Turn of Events
Notably, it omits the first album, When Dream and Day Unite, and their most recent, the self-titled Dream Theater, as well as A Change of Seasons, which included several live cover tracks on the original release. WDaDU is understandable, as it was released on a different label, and they may not have the rights to it. The only reason I can think of for leaving out their latest is that it might still be considered a part of the album release cycle. It would have made more sense if they also left out A Dramatic Turn of Events, the first post-Mike Portnoy release.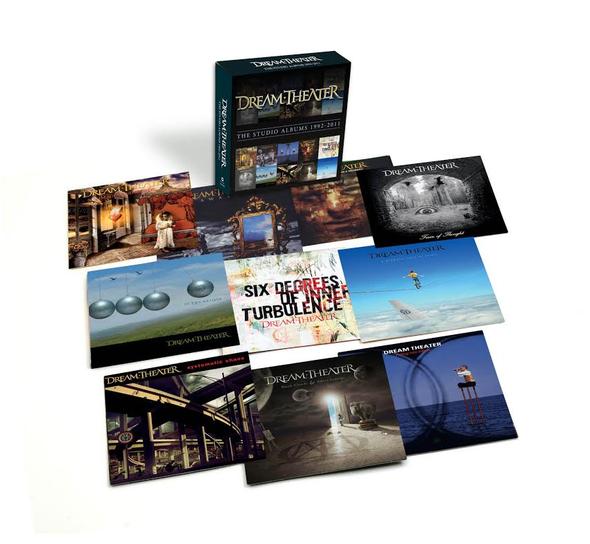 It has been popular recently to issue box sets with "album art sleeve" jackets as opposed to the original jewel box artwork, and TSA is no different. However, most of these weren't originally released on vinyl, so they're basically the front and back cover. No lyrics are included. (Rush's recent release, The Studio Albums – 1989-2007, included a booklet with all the lyrics, excepting the Feedback covers EP.) None of the albums have been remastered, and there are no bonus tracks.
If you're new to Dream Theater, a completest, or are missing several of the included releases, it is worth a purchase. (My copy of Octavarium was damaged in Iraq, and Falling Into Infinity was scratched, so didn't import to my iTunes correctly.) If you already have all of the albums, it's probably not necessary. Especially since you probably won't be able to get WDaDU, ACoS, or DT in similar packaging.