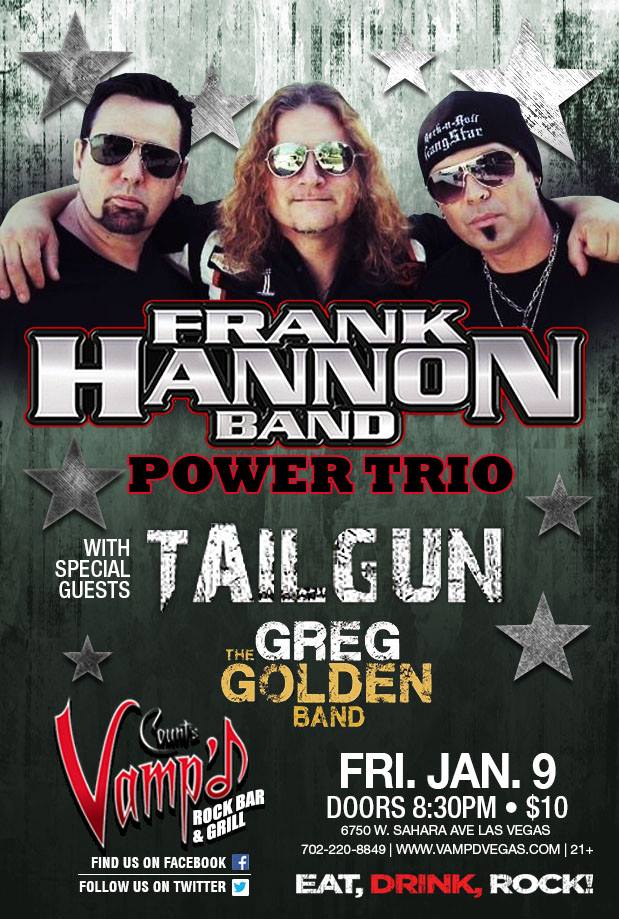 In the 80s, an onslaught of rock bands were scrambling about trying to make it big, with substance often taking a backseat to style and outlandish fashions. Tesla, originally known as City Kidd, was the exception to this rule, crafting hard rockers, pop hits, and ballads that often had more in common with the classic rock of the 70s than the so-called glam and sleaze bands. One of the things that helped to keep Tesla's sound fresh and interesting with their resident guitar virtuoso, Frank Hannon. Tesla remains active to this day, having released a new album in 2014.
As fans have discovered, though, Frank Hannon is not a man who sits by idly while Tesla is in periods of relative inactivity. He has released a number of Frank Hannon Band solo albums with other musicians, keeping him on the radar and allowing him to unleash his own material on the fans, independent of Tesla.
Hannon had previously played Vamp'd in early 2013, but unfortunately due to my work schedule I only caught the tail end of that show. It was a mistake this rock and roll fan was not about to repeat!
One area where this show excelled was in its opening acts. Kicking things off was the Greg Golden Band out of Reno. Having not been familiar with these guys, their style of bluesy hard rock immediately won me over, with a mix of covers and original songs alike. Local hard rockers TailGun took the stage second, playing a myriad of solid original tunes that ranked as some of their finest yet; I had previously seen the group open for Saigon Kick a month prior. Both of these bands did a good job setting the stage for the rest of the evening.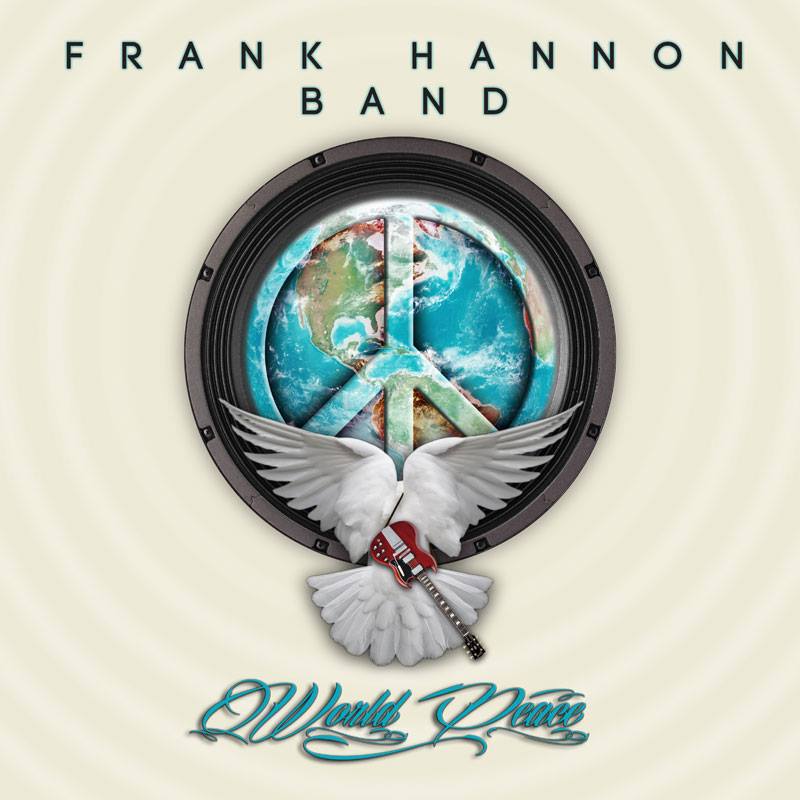 When Frank Hannon took the stage, you could tell that the audience was psyched to see this classic Tesla guitarist and the other members of his power trio in action. Throughout the night, Hannon demonstrated why he is one of the most respected men of his musical genre, and how he has broadened his horizons as a solo artist, across multiple albums.
It was great to get to hear Hannon bust out stuff that the average fan of his would not hear on the radio, and he played all of it perfectly. No fan in the venue was disappointed with his guitar work; the enthusiastic crowd is all the proof of this that one needs to have seen! After the show, this fan is all the more curious about Hannon's non-Tesla solo work.
The biggest surprise of the evening was the complete lack of Tesla material, aside from the occasional brief little solo or reference. I myself would liked to have heard maybe two or three of the Tesla classic cuts thrown in for good measure, but I am certainly not complaining; neither was anyone else present!
It is worth seeing Frank Hannon live if you get the opportunity; the show is radically different from seeing Hannon with Tesla but no less excellent! Consider picking up has latest solo releases as well if you are a fan. This show was a great way for Vamp'd to kick off 2015, which promises to be one of the venue's best years so far!