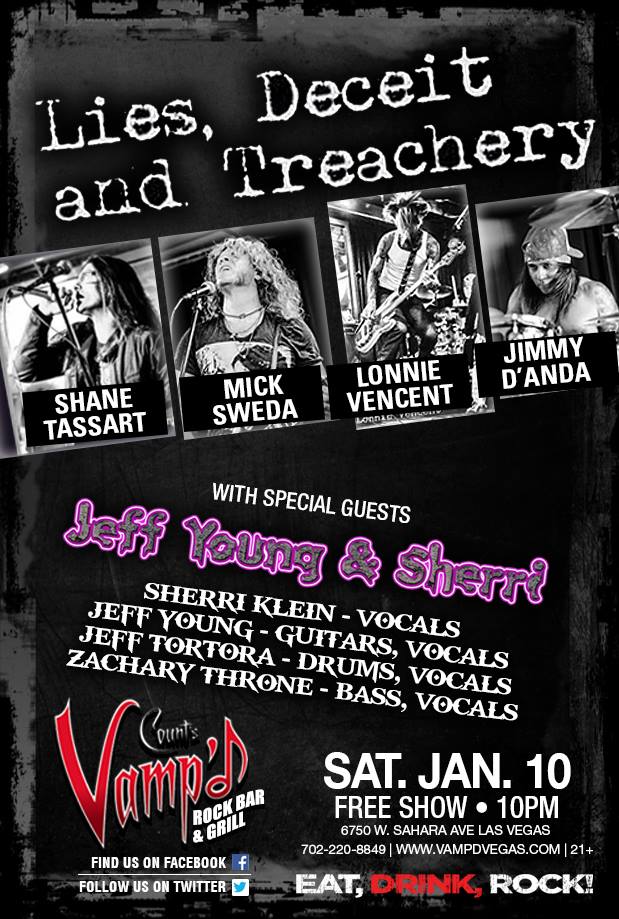 In the latter half of the 1980s, in the glory days of MTV, the Bulletboys had a brief but brilliant moment in the spotlight. Fronted by Marq Torien, the group also included Mick Sweda, Jimmy D'Anda, and Lonnie Vencent, many of whom who had been former King Kobra members. The band released their self-titled debut album in 1988, helmed by producer Ted Templeman (Doobie Bros., Van Halen, Aerosmith) which spawned classics like Smooth Up In Ya, Hard as a Rock, For the Love of Money, and Kissin' Kitty. A number of albums followed but it was not long before the music industry began changing radically and these artists and their contemporaries quickly found themselves disenfranchised.
The Bulletboys continued over the years, largely in a revolving door lineup only retaining singer/guitarist Marq Torien. There was a brief reunion show of the classic lineup, though nothing resulted from it. As Torien now fronts a lineup of Bulletboys with a totally different cast of characters other than himself (and possibly due to their displeasure with working with him in the past), the three other classic members, D'Anda, Sweda, and Vencent, have put together a new band, Lies, Deceit and Treachery. Fronting the band is new vocalist Shane Tassart, who I was not familiar with prior to the creation of this band.
Of course, an evening at Vamp'd like this demands a quality opening act, and audiences certainly got that in the form of a Jeff Young and Sherri show. The group they had assembled for last night consisted of former Megadeth guitarist Jeff Young, his lover Sherri Klein on vocals, former Sin City Sinners/The Heights cast member Zachary Throne on bass, and Jeff Tortora on drums, known around town for his work with the Blue Man Group. The evening also include keyboardist Brenda Fitz as part of their band.
The Jeff Young shows are always interesting because Young is trying out new things, and his group definitely helps to bring a unique sound to it all. His group covered classics by artists like Heart, Thin Lizzy, and even Tommy Bolin! Furthermore, they group even introduced a few diverse original gems as well. Believe me, you have not lived until you have experienced these guys doing a funk-flavored song with speedy guitar playing thrown in for good measure! I sense great things for Jeff and Sherri in the future; they have been winning over Vegas audiences since Jeff relocated out here a few years prior.
One other thing worth addressing here is all of the "that guy is only popular because he was on one Megadeth album" shit that I hear about Jeff Young. Apparently these random naysayers have never bothered to come out and see one of these shows. If they were to, they would see that there is NO Megadeth played whatsoever, nor does it ever even get mentioned in the shows. Young is NOT clinging to his past as a means of staying popular and relevant; he is forging a newfound path of his own. And this fan, for one, is pleased with what he hears.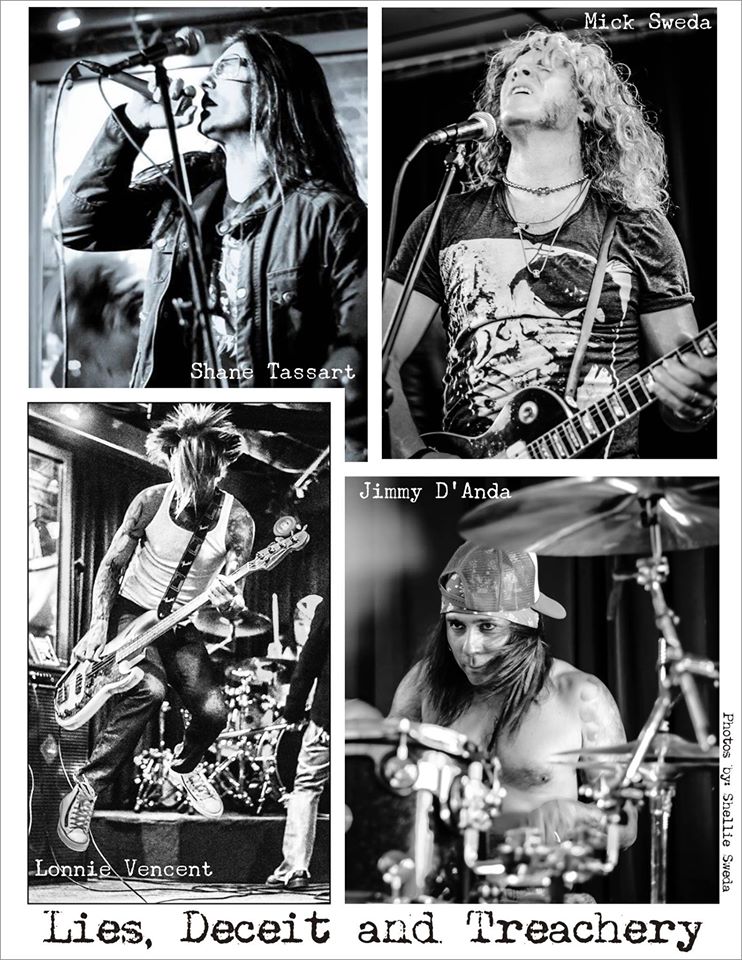 Of course, the headliner is the main thing that drew people out here; getting to see three fourths of the classic Bulletboys lineup on one stage is quite a rarity! This fan is always weary of new bands featuring old artists; sometimes they can be hit and miss affairs that seem more interested in copying modern rock trends than doing something truer to the artists' roots, or that will actually appeal to fans. Fans (myself included) were curious about the approach the band would be taking on this night. Would it be original material? Bulletboys classics? Mix of both?
We got a setlist of classic Bulletboys tunes, and I am pleased to say that in Shane Tassart, these classic hard rockers have found a great new frontman that more than does justice to the classic material. Another thing I get weary of is seeing if a new frontman can do justice to classic material, but Tassart was just the man these three classic Bulletboys guys needed. The fact that he is not simply a Marq Torien copycat is a huge plus; I like a man that does justice to the original material but also brings his own element to things on stage. Nearly all of the classic Bulletboys songs got played as well, with the rest of the band sounding phenomenal.
You know a band is succeeding when there is not one dull moment in the set. Their stage presence only enhanced the experience! Lonnie Vencent was moving around the stage rapidly, juggling and swinging his base like a madman throughout the evening (one of the tattoos on his chest is the number "5150" which is a police code for the criminally insane, and that was at least somewhat appropriate given his high energy performance!) The most comical moments where were Vencent's antics damn near impaled other members of the band, and believe me, there were some close calls! Furthermore, for some reason that never quite got an explanation, Jimmy D'Anda played the show wearing nothing but black briefs and a hat. I am sure the women in the audience did not mind, though!
This fan wishes the band had had some original material prepared in addition to the Bulletboys covers, but the band has stated that they will be writing their own music in the future; the band has just started and all of this is still in its infancy. Some fans I attended the show with had the minor complaint of deep tracks from the second and third Bulletboys records not getting emphasis, but I cannot complain myself. We heard the classics from the band given new life with a killer new frontman. Furthermore, the great Mick Sweda, always one of the most underrated of all rock guitarists, was on fire throughout the set.
These Bullet Boys have become Bullet Men. When you can give an audience a nonstop set of high energy action and great, classic tunes given a whole new lease on life, you know the band on stage is doing something right! Lies, Deceit and Treachery kicked ass from start to finish; no classic Bulletboys fan in attendance would argue with them. I am looking forward to the band's original material and eventual return to Sin City!