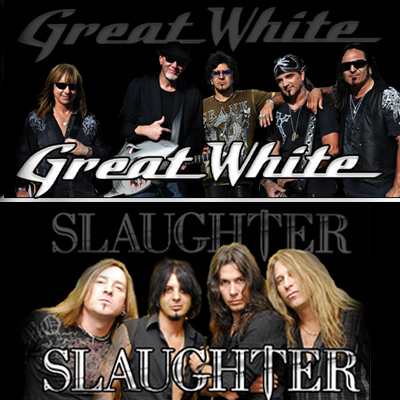 On February 7, 2015, the Eastside Events Center at the Eastside Cannery Hotel and Casino played host to two of the biggest names in the classic 80s rock scene, Slaughter and Great White. Both bands have come through town several times together in recent years, and as a fan of both groups I was definitely eager to go out and experience them live and in concert once again.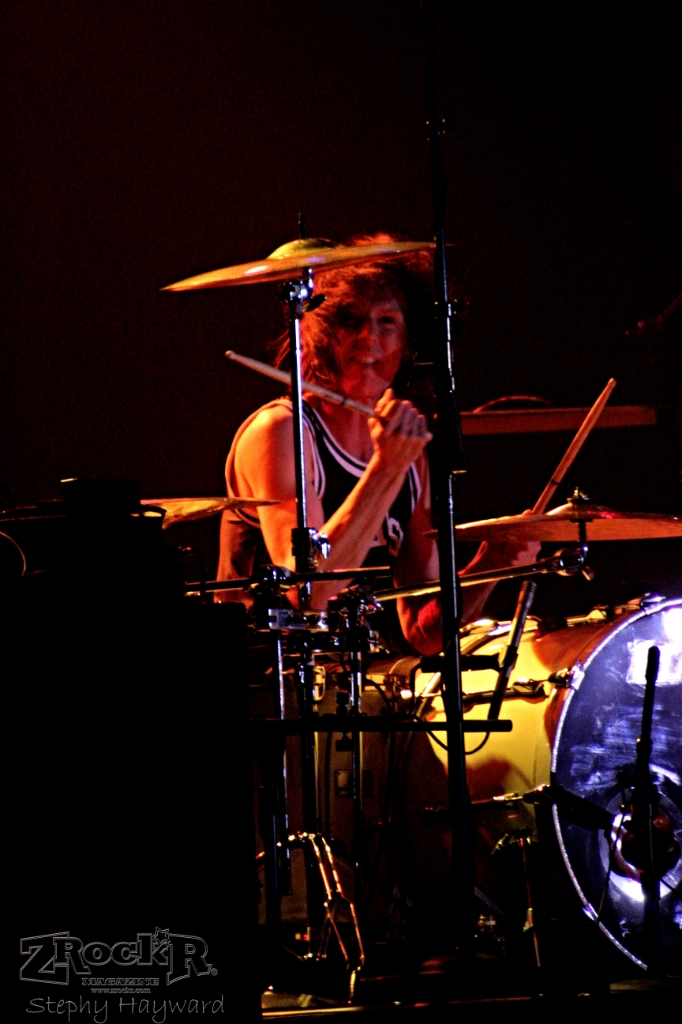 During the tail end of the classic 80s glam rock movement, Slaughter was a group that earned some brief but deserved recognition, and remains widely remembered and respected. Formed by Vinnie Vincent Invasion alums Mark Slaughter and Dana Strum, the twosome was joined by Blas Elias and Tim Kelly, rounding out their classic lineup. Their first two records scored a number of sizeable hits, including the rock anthem Up All Night and the classic ballad Fly to the Angels. Tragedy struck in 1998 when guitarist Tim Kelly was killed in a car accident; he was subsequently replaced with Jeff Blando. Blas Elias is still musically active but does not play with the band anymore; they have hired new drummer Zoltan Chaney to fill this void. Although the group has not recorded a new album in years, they do continue touring, rocking out for fans all over the world. Mark Slaughter recently recorded and released his first solo record in addition to his commitments with the group.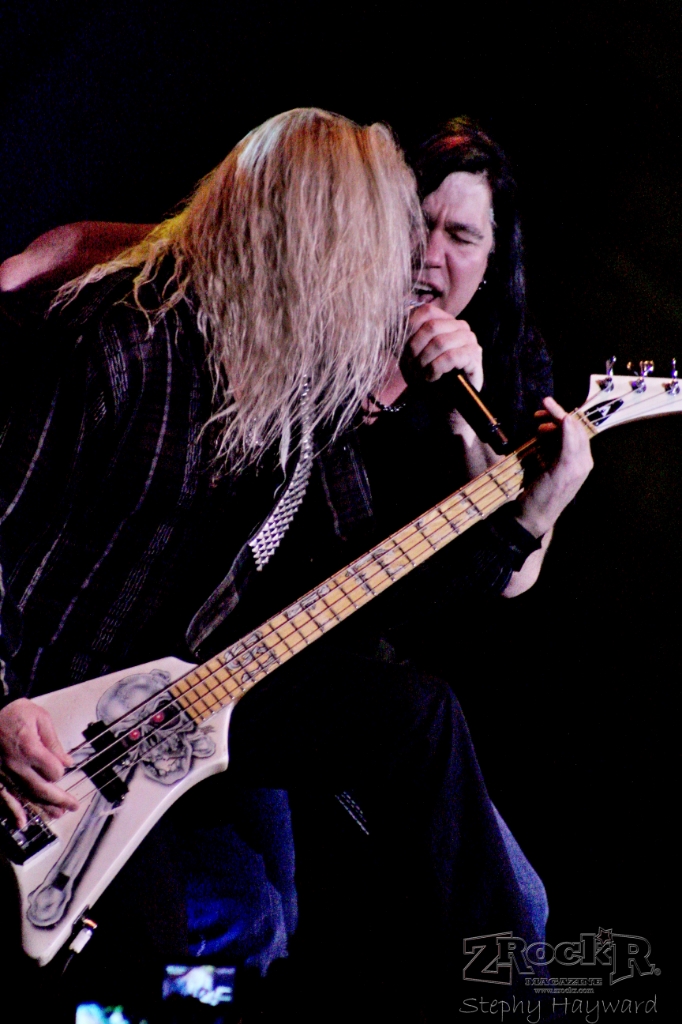 Slaughter was an amazing group back in the day, and their first two records are undeniable classics. Even their later, lesser known output holds up surprisingly well, which is more than I can say for a good many bands of their era. Blando and Chaney have cemented their place in the band in recent years, making their presence known and keeping this classic hard rock band alike.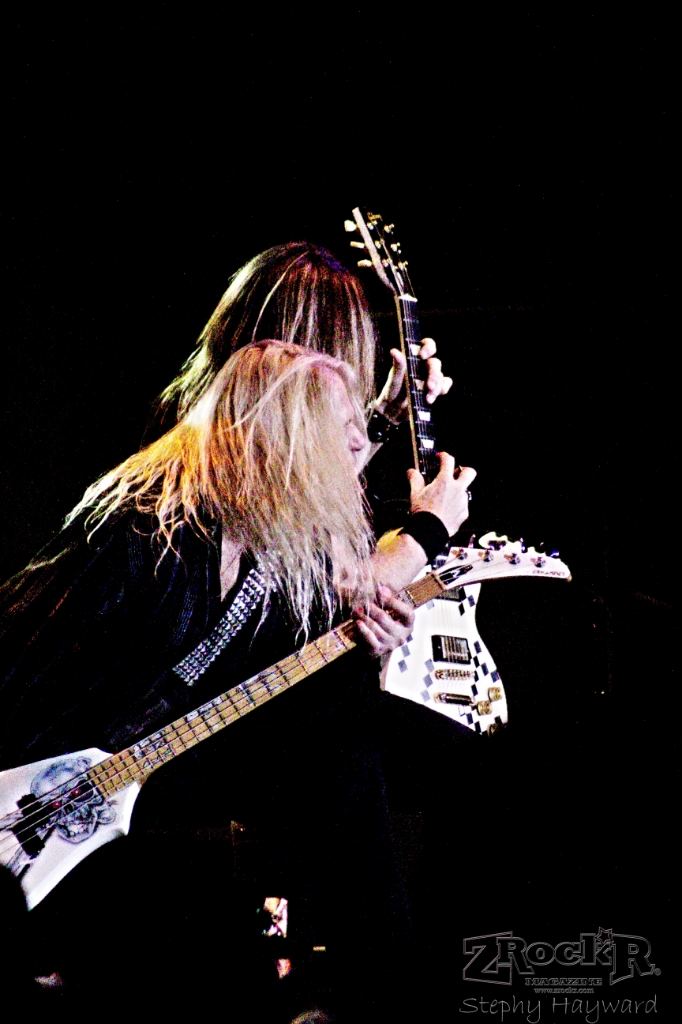 One thing that has been said about Mark Slaughter in recent years is that he cannot sing anymore. While his vocal performance was rough in a few places at this show, he still sounds better than many other singers from this same era that have degraded terribly. He manages to compensate and give an adequate vocal performance despite this, though clearly cannot hit many of those legendary high notes from the old Slaughter albums. He does make up for these shortcomings, however, by being an impressive showman who still manages to command the crowd's attention, even having jumped off stage mid-song to mingle with audience members at one point!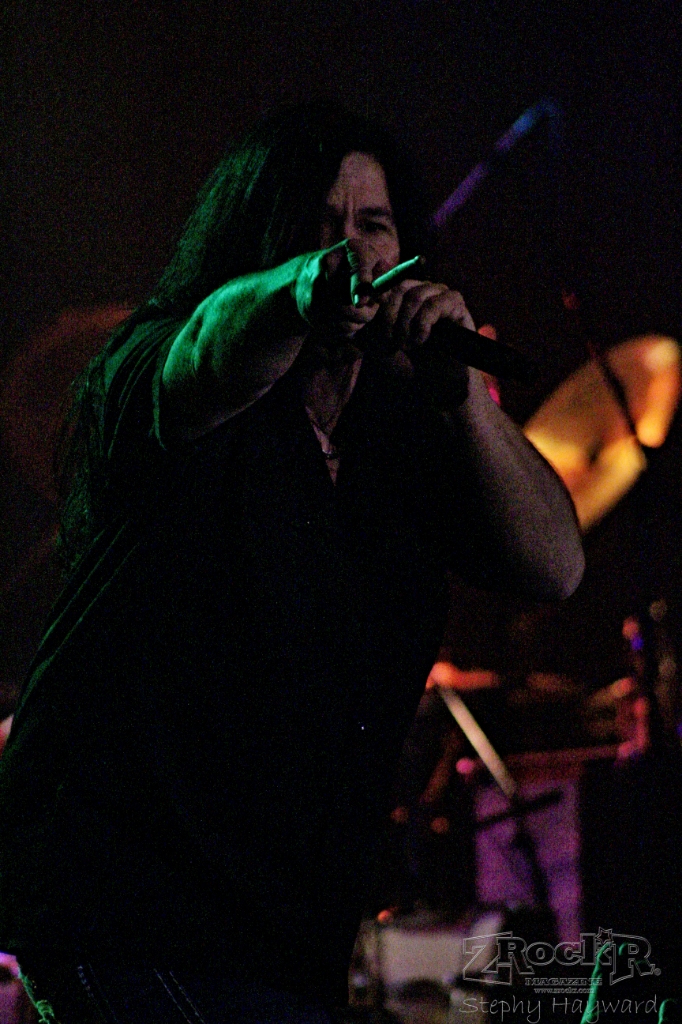 The rest of the band put on a good performance as well, and everyone is still bringing their best to the table. It is clear the fans that packed the showroom that night (it was apparently a sold out show) had a great time and were never bored at any point during the performance itself. It would have been nice if Mark and Dana had performed a Vinnie Vincent Invasion track or two to supplement a setlist that was almost entirely comprised of the big radio hits, but no major complaints there.
Great White was one of the biggest bands of their era, scoring huge hit MTV videos and singles. The group remained relevant and beloved amongst listeners due to their musical diversity, with everything from hard rock anthems to pop hits and ballads alike. The band, featuring many of the most talented players of the era, persevered long after the end of the 1980s, even with rotating lineups. Health problems of singer Jack Russell, along other internal strife, resulted in him leaving the band in recent years, forming a separate incarnation of the group. With their frontman gone and doing his own thing, classic members Mark Kendall, Michael Lardie, and Audie Desbrow hired new vocalist Terry Ilous, of the band XYZ. To date the band has released one studio record with Ilous on vocals.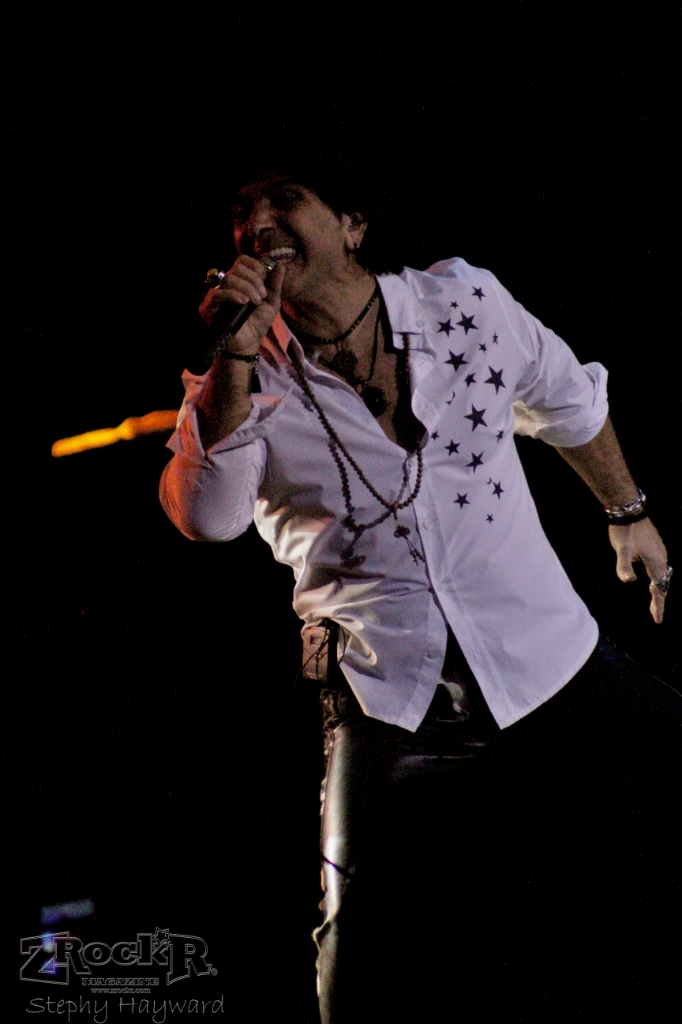 Do not get me started on the turbulence in some bands and this whole "there are two versions of the band now" thing; I could rant for hours on end with all of this. While this fan was disappointed to see Jack Russell go off to do his own version of the band, I was also impressed at their eventual choice in a permanent replacement vocalist. Terry Ilous has an amazing voice and a ton of energy on stage; he has given the band a jump start of sorts, and kept them going in fine form.
Following a campy, comical audio intro using music and voice clips from the film Jaws, the group took the stage and wasted no time delivering the classics in fine form. Great White has always been one of my favorite bands from the 80s rock scene, because they can pull off a little bit of everything musically. Mark Kendall is a seriously underrated lead guitarist, and his ability to still deliver on stage at this show was solid proof of that. Again, one could tell that the audience was hanging a great time throughout it all; this high energy performance kept everyone in the crowd on their toes throughout!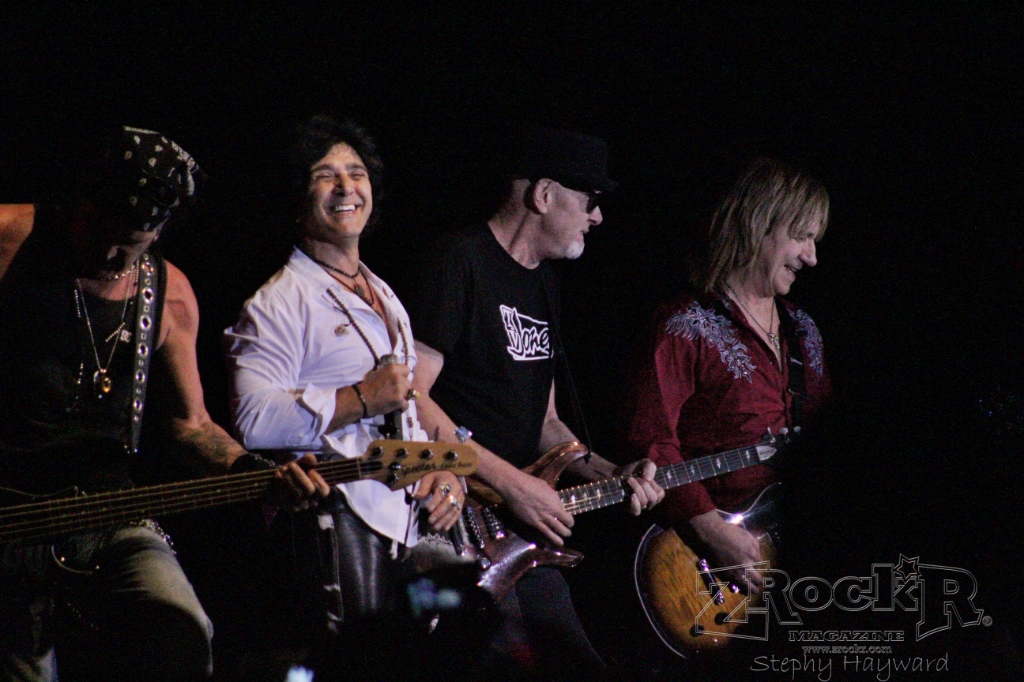 Typically when a band loses a key member it can be a devastating blow, but that has not proven to be the case with Great White, whose new vocalist was already a proven member of the rock scene as a member of XYZ. Ilous delivers in concert and then some; and the rest of the band is equally impressive. When a fan of Great White experiences the band live in concert, they will see firsthand that this is a band that does not fail to deliver. Of the two groups that played this night, Great White definitely left more of an impression, but Slaughter's performance was no slouch.
Overall, this was a great night of rock and roll for music fans in Las Vegas. All of those who attended this show were thoroughly rocked and impressed by this showcase from some of the best performers of their day, still going strong all this time later. If this tour hits up your town and you are a fan of either band, it is definitely worth attending!
All photos © Stephy Hayward/ZRock'R Magazine