The crowd waited with anticipation for Marilyn Manson and Rob Zombie guitarist John 5 to take the Vamp'd stage with his band The Creatures. When they finally hit the stage, the crowd not only went absolutely wild, but turned into a mixed sea of headbanging, air guitaring, and looks of sheer awe.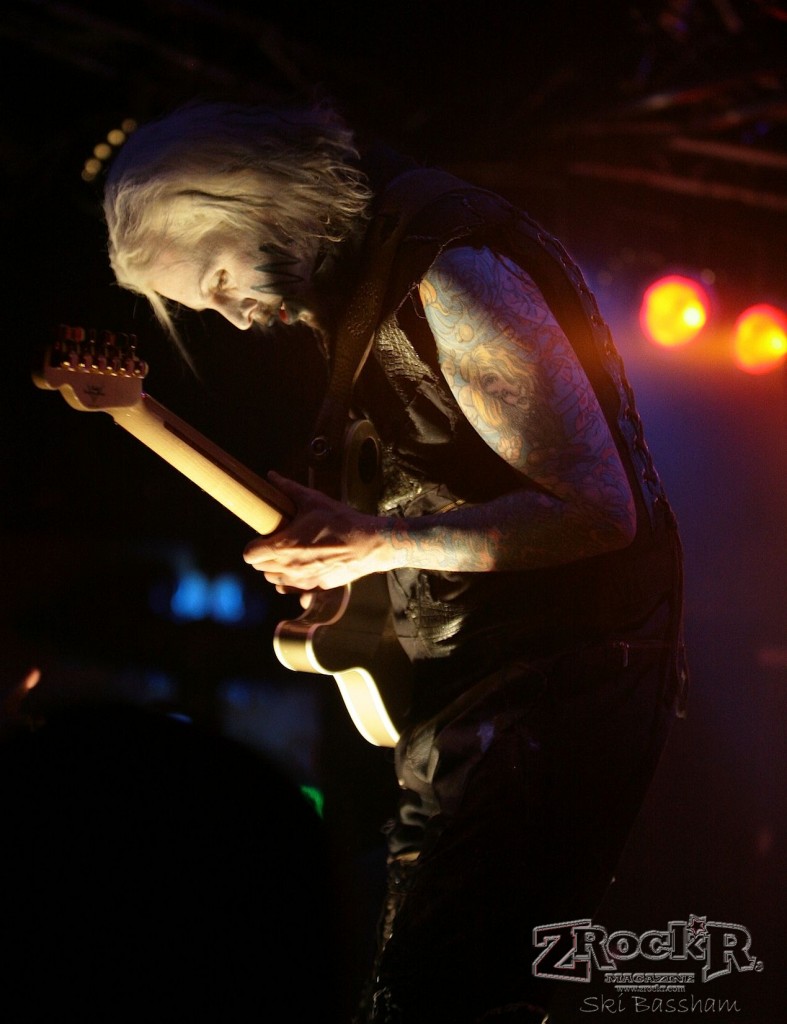 I stood there, watching John 5's fingers go wild over the fret board, as if they had a mind of their own, over every guitar he brought out, including an LED lit one which looked like something Ace Frehley would play himself. His face remained emotionless at first, but throughout the evening you could see him smile and laugh. He stopped the show, thanking the crowd, before going into "Jiffy Jam", which shocked me. Knowing 5's history in music, I didn't expect something like this to be played.  The sheer diversity of everything played that night blew me away.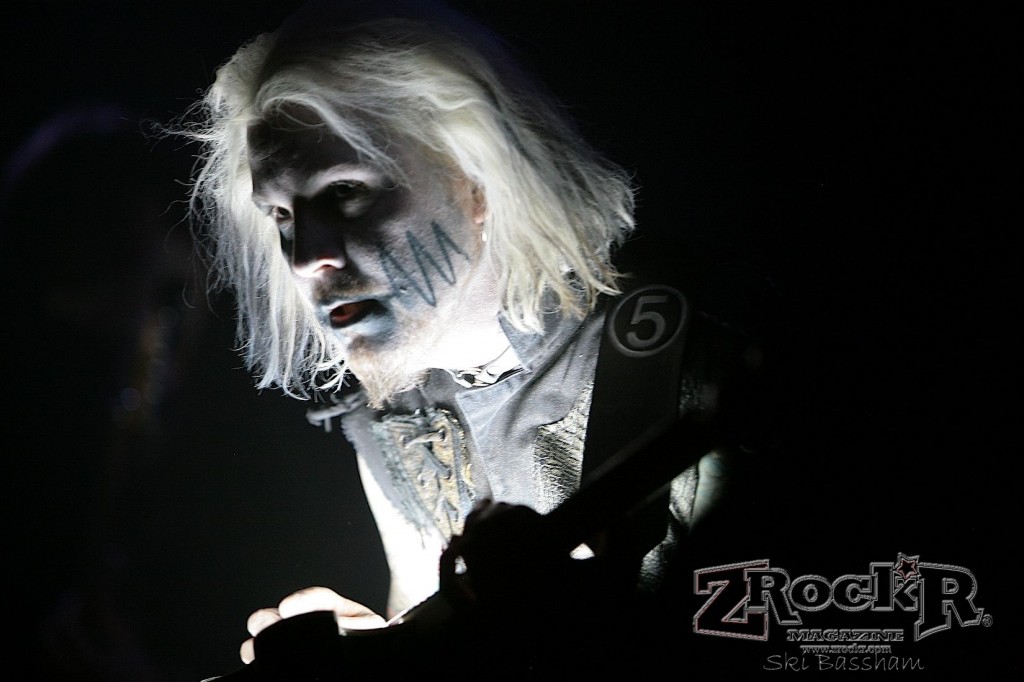 I'll admit, the songs that stood out to me the most were the heavier tunes. One in particular, "This Is My Rifle" off of his 2014 release Careful With That Axe, stuck with me the most. My jaw literally dropped watching him shred on this, and I even pulled out my phone to post: "Holy shit. This man makes me want to pick up my guitar again." Aside from his guitar playing, the sheer talent of The Creatures blew me away as well.
Drummer Rodger Carter, who has toured and recorded with the likes of Gene Simmons, Lita Ford, and Rick Springfield (just to name a few!) held down the beat beautifully, smiling the entire show. There are some drummers who seem very stoic as they play, and when one can literally become their drum set with a smile on their face, it's brilliant to watch.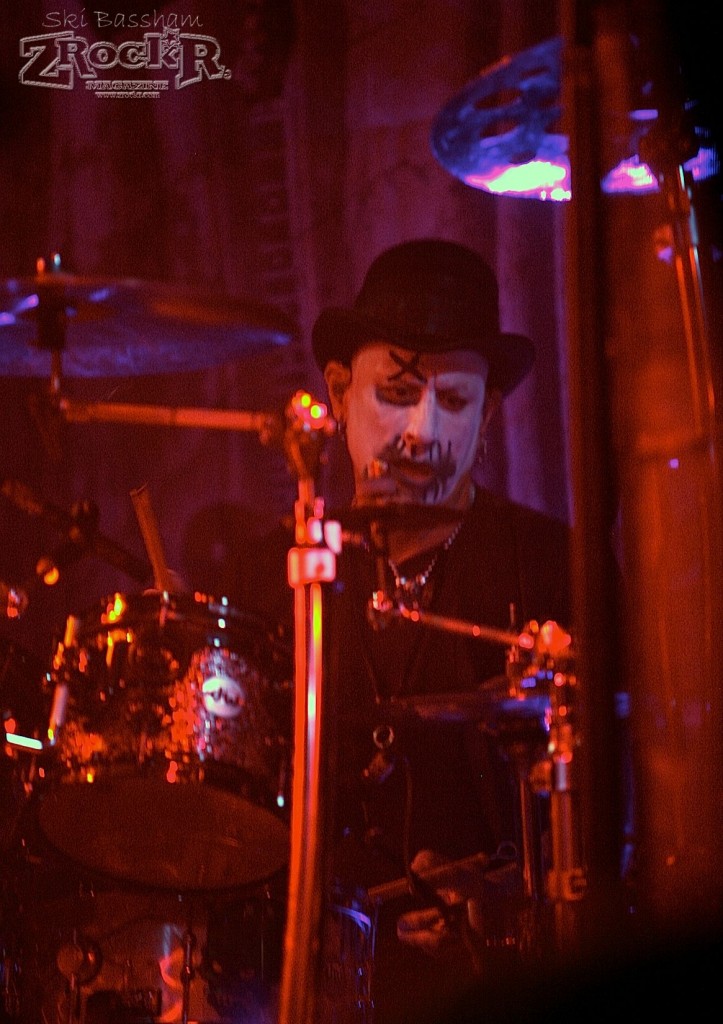 Bassist Ian Ross donned a fretless bass, and gained my respect greatly. I'm always very picky about bassists, and anyone who can keep up without a pick is good in my book! This kid shot up to being one of my favorite bassists, and I actually would put him in the same category as Steve Harris of Iron Maiden.
During a small break in the set, another man appeared on the stage. Dressed as Frankenstein, the man began throwing what appeared to be extra guitar picks out to the crowd.  Needless to say, the crowd went wild, screaming for not only the picks, but for the band's return.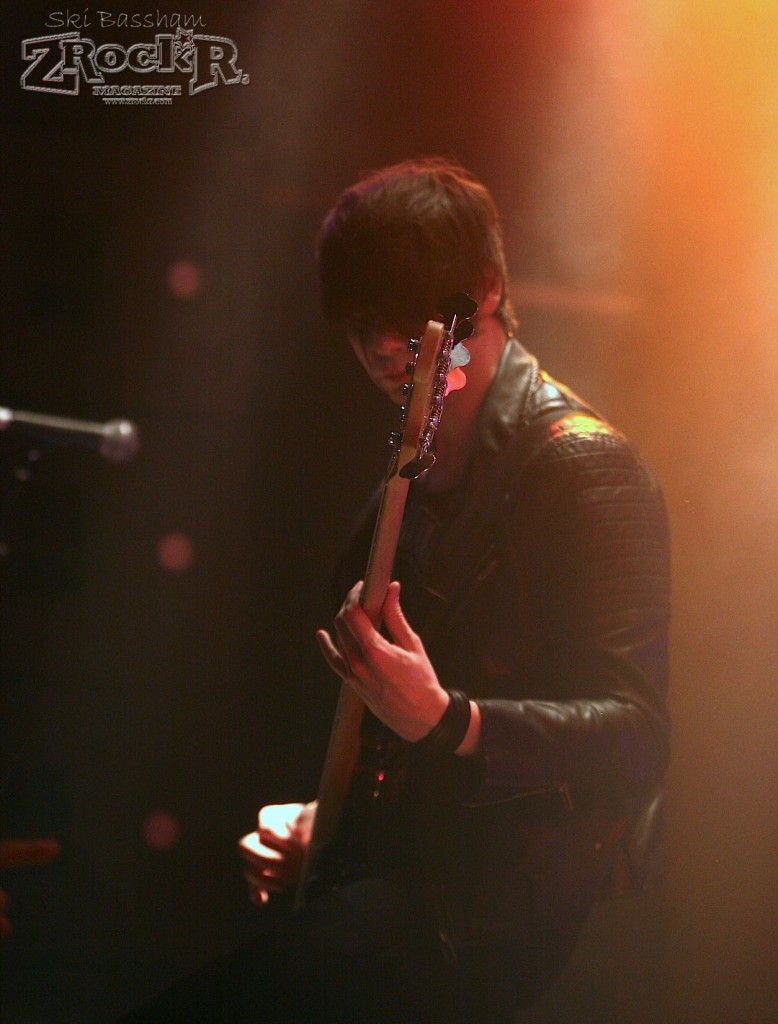 The band emerged back on to the Vamp'd stage and began playing the rest of their set. Again, the crowd remained completely enthralled, taking in every moment. After a quick costume change that was very Manson-esque, they began to play their ending songs. The crowd kept yelling requests to the band, one being Guns n' Roses' "Welcome to the Jungle". 5 teased a bit playing tiny portions of the songs, giggling into the microphone after doing so.
5 broke into his cover of Michael Jackson's "Beat It". I have always been a fan of MJ, always arguing with people that he was more rock n' roll than pop to me, and note for note, 5 proved that point. He didn't make it overly metal or overly rock n' roll. He just played it. Despite it being void of the lyrics, it gave the same rush as the actual track.
He then thanked the crowd and talked about how amazing it was to play a place like Vamp'd. It truly is one of the best venues in the U.S., and it is always wonderful to hear how much fun a musician has when playing there.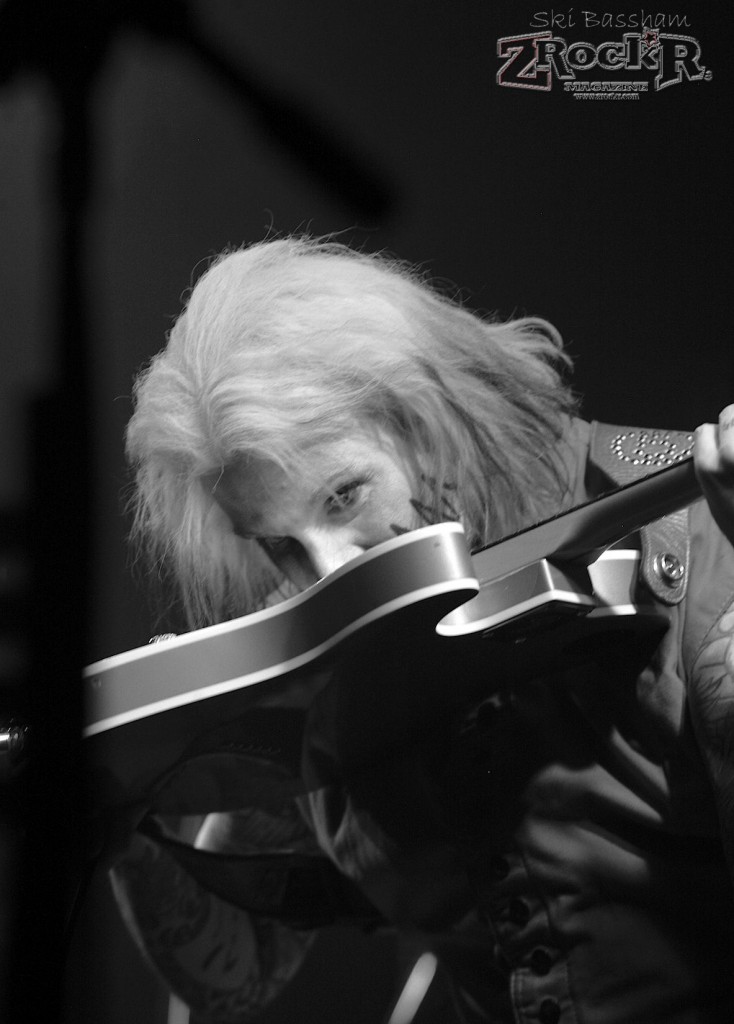 Following his speech, the band broke into the final song of the night, a medley of some of the best songs in rock n' roll. The medley began with the classic guitar of "Heaven and Hell" by the Ronnie James Dio era of Black Sabbath, and it proceeded to take the crowd on an instrumental journey through the best songs in rock n' roll. Everything from Metallica's "Enter Sandman" to KISS' "Detroit Rock City" was played, and he even threw in White Zombie's "Thunder Kiss '65" and Marilyn Manson's cover of the classic Eurythmic's tune "Sweet Dreams (Are Made of These)".
The show was filled with amazing moment after amazing moment. It is shows like this that remind people like me exactly why we love the music we love. I will definitely be seeing John 5 and the Creatures the next time they decide to grace a Vegas stage!
All photos © Ski Bassham/ ZRock'R Magazine