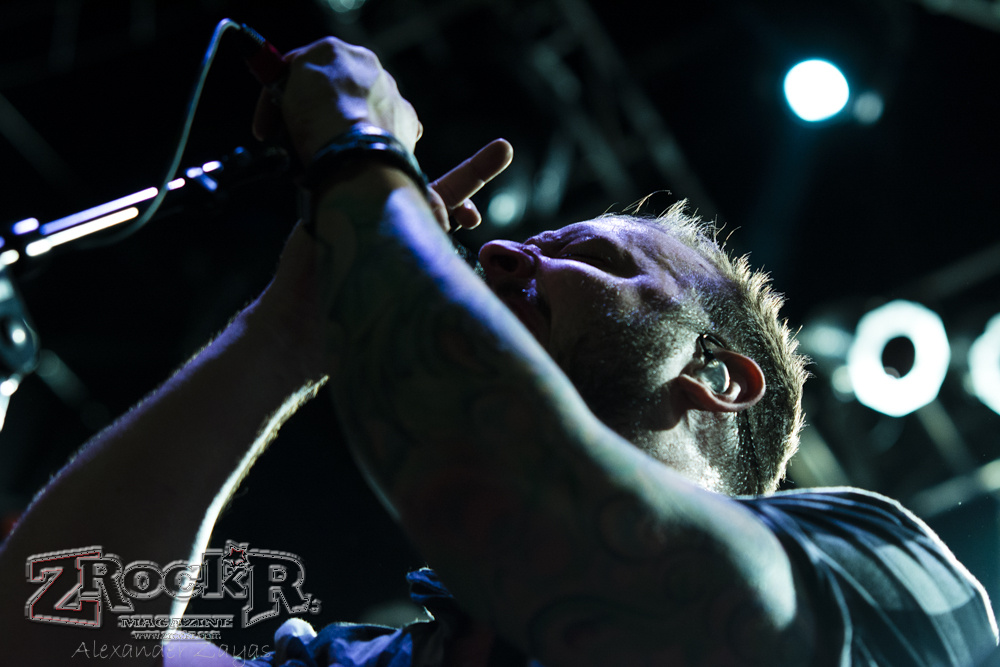 Technically, Wovenwar is a brand new band.
In essence, however, Wovenwar is an established group of veterans who happened to basically start over due to highly unfortunate circumstances.
It's no secret that As I Lay Dying ended very abruptly, and that was 100% credited to singer and founder, Tim Lambesis and his plotting to kill his estranged wife.
The members of As I Lay Dying picked up the pieces and pushed forward with Shane Blay from Oh, Sleeper in the form of Wovenwar. What can be described as alternative melodic metalcore, which features nearly all clean vocals with less thrashy music behind it and less emphasis on breakdowns and more focus on melody, groove, and vocals.
In a live environment, musically everything sounded great. They were spot on and the harmonizing between Shane and bassist Josh Gilbert who is pretty much the 2nd lead vocalist was perfect.
What I didn't feel, and witnessed, was there was very little energy. Which isn't Wovenwar's fault. As good as everything sounded, the audience mostly just stood there and watched and that was kind of it. I know Vegas crowds very well and I know how hard it is to get a reaction out of a Vegas crowd if they aren't aware of something.
I know Wovenwar isn't As I Lay Dying. The relentless aggression isn't there, and that's perfectly ok. Wovenwar needed to separate themselves from who they were. I just hope that with time and another album perhaps the audience will rally behind the guys a little more.
Then there's All That Remains.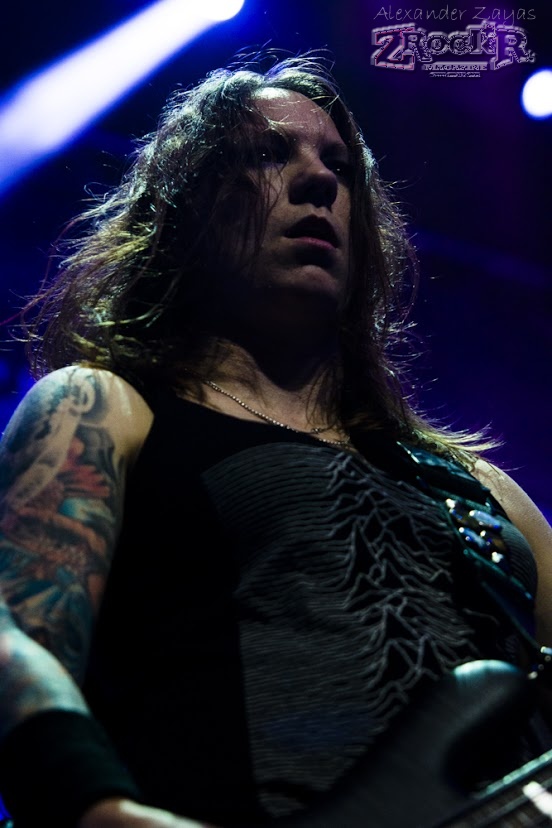 They JUST dropped a brand new album, The Order of Things, which I will be reviewing. I'll just say that after listening to it, I was nervous about seeing these guys again because I didn't want to be disappointed by a band that used to be pretty high on my list of favorites, live.
Needless to say, they still had it live and they came out and kicked some ass. Unfortunately The Deepest Grey wasn't performed (not that I really expected them to play it). This Calling and Six were the oldest songs they played. The show ended with Two Weeks. Stand Up, Hold On, and What if I Was Nothing were played (duh). Overall it was almost a (what will be) greatest hits set. Though we can always hope for The Weak Willed and Before the Damned to get thrown in there again.
Then came my 4th time seeing the Gothenburg LEGENDS, In Flames.
First off, I have to say that I'm blown away that they didn't play Trigger. As well as Only for the Weak, or Come Clarity, but more suprisingly… Trigger.
What came as a big shock was they opened the set with Embody the Invisible, which by the audience's reaction… not many knew it. WAKE UP. LISTEN TO EVERY ALBUM BY THIS BAND. REROUTE TO REMAIN IS NOT THEIR FIRST ALBUM!!!!!!!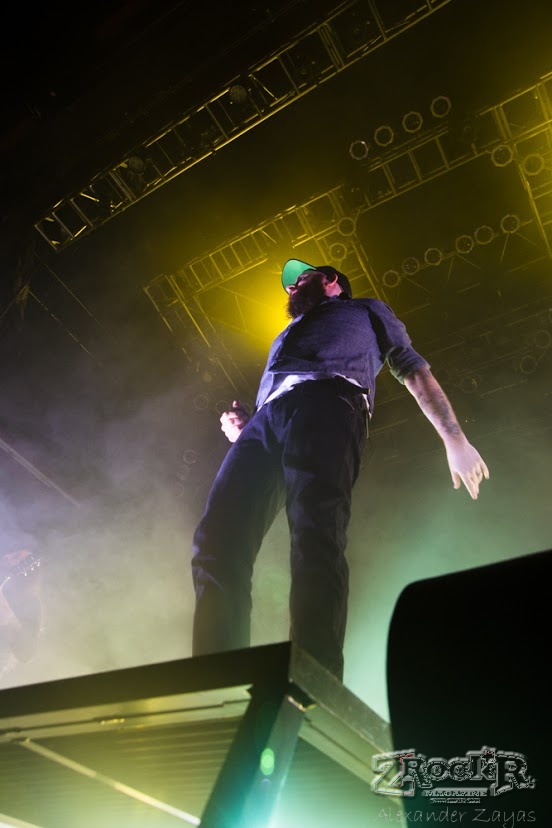 Clayman and Bulletride were 2 other "old school" surprises. Favorites Cloud Connected, Quiet Place, Mirror's Truth, Take This Life, and My Sweet Shadow delighted everybody. The setlist mostly relied on songs from the 3 most recent albums (A Sense of Purpose, Sound of a Playground Fading, and Siren Charms) with the rest coming from Reroute to Remain and Soundtrack to Your Escape. I expected to hear a bit more from Come Clarity. But hey, I'm not complaining.
I'd say overall, this may have been my favorite time seeing In Flames live. I can't count the 1st one really since I had no idea who they were at the time (August 2002, I was still a 15 year old getting into everything), I just remembered liking them afterward.
There was some pretty good pit action during their performance, and even a little crowd surfing. The house wasn't as packed as it should've been but that's fine…
We all had fun anyway.
Sidenote: Still getting used to Anders Frieden not having long hair/dreadlocks. In his 40's now, he suddenly looks 25 again!