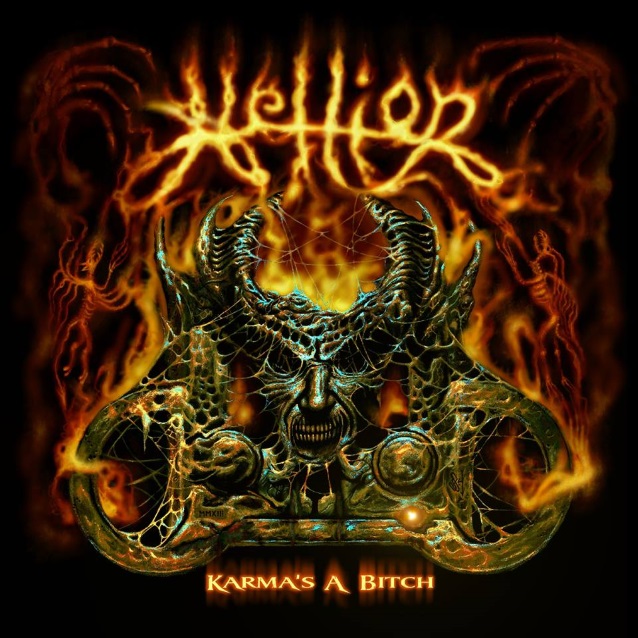 Hellion began life in the early 1980s, and created some of the most iconic heavy metal songs of the day. Fronted by vocalist Ann Boleyn, the group had a sound all their own, which helped them to stand out from the crowds and maintain a sense of uniqueness no other band could match. Unfortunately, despite creating iconic songs and having their own sound, the group never quiet achieved the mainstream success as a number of their musical peers. That, however, has not stopped the band from persevering and maintaining a strong, loyal fanbase.
Over the years, the Hellion lineup has changed considerably, but has always included Ann Boleyn on vocals. In recent years, the lineup has evolved to include some of the best hard rock and heavy metal musicians out there. This lineup includes drummer Simon Wright (Dio, AC/DC), keyboardist Scott Warren, (Dio, Keel), bassist Bjorn Englen (Yngwie Malmsteen Band), and guitarist Maxxxwell Carlisle.
It is rare to find straight up, balls-to-the-wall (non glam) heavy metal bands with female vocalists, but Ann Boleyn has been doing her thing with Hellion for over three decades now. Boleyn/Hellion have been criminally underrated for all those years, but it is great to see this new incarnation of the band active and well, still releasing music. As this EP marks the first release of original from the band in nearly a decade, it is a release that has been eagerly awaited by many a fan.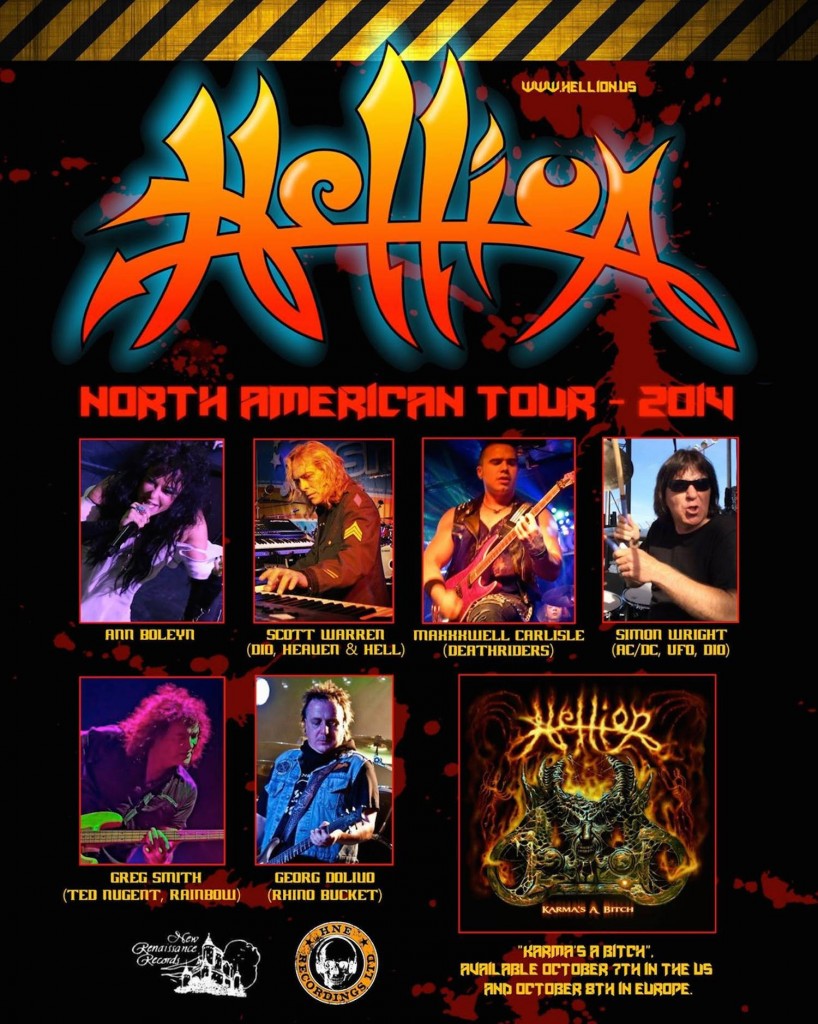 Do not let the passage of time fool you; Ann Boleyn is still kicking ass in studio and on the stage. The new incarnation of Hellion has some of the most talented artists in hard rock and heavy metal, and it shows from the beginning; while only an EP, this may very well be the strongest collection of tracks Hellion has ever recorded. The gloomy and melodic intro of Betrayer is deceivingly slow and haunting, but it is not long before the band busts right in to doing what they do best. You get straightforward hard, heavy metal on this release, but Scott Warren's keyboards definitely lend a more melodic and progressive element to certain portions of the EP. Boleyn's voice is unmistakable; she is a metal singer that is every bit the equal of her male counterparts and does not let you forget it! Rising guitarist Maxxxwell Carlisle is a great addition to the band; his riffs are a standout feature on nearly every song. And who could possibly forget the inclusion of Simon Wright, one of the greatest drummers in the rock and roll world? In a mere five tracks, Boleyn and company serve up what just might be the best selection of songs to ever carry the Hellion name.
This EP kicks ass, and no fan of hard rock or heavy metal should be without it. The Hellion name deserves far more recognition than it gets, and a release like this should show you exactly why. Very highly recommended; here is hoping we get more releases from this incarnation of the band; hands down the finest lineup Hellion has ever known!