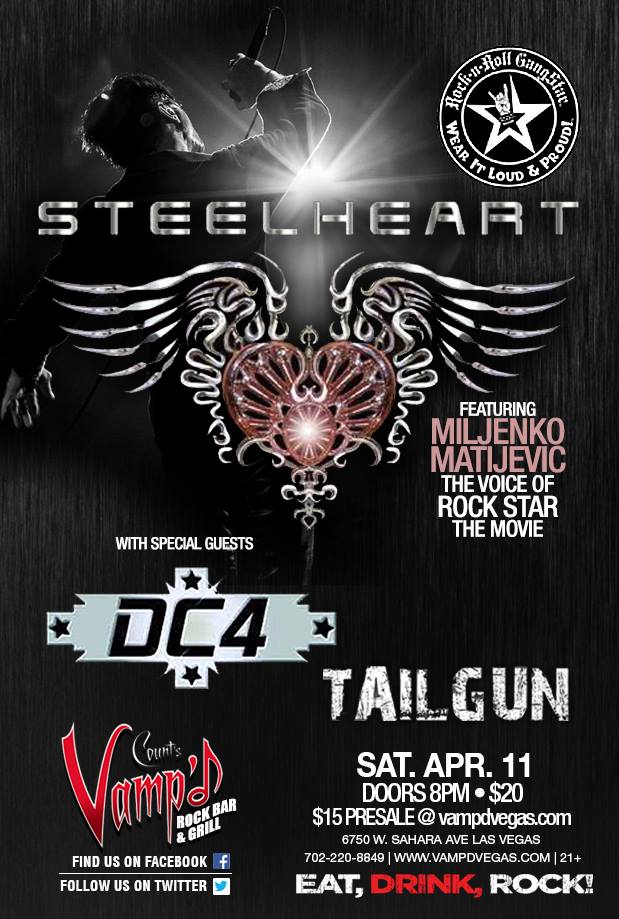 At the tail end of the rock scene of the 80s and early 1990s, Steelheart came along and released their landmark debut album. Though their time in the mainstream spotlight was relatively shorted lived, it has not stopped the band from persevering and continuing to record, exploring other musical directions as well. Fronted by Croatian born vocalist Miljenko Matijevic, who also remains the group's only original member, the group continues making music to this day and maintains a strong following. Matijevic also performed lead vocals for Mark Wahlberg's character in the film Rock Star in 2001, showing just how active he has managed to remain.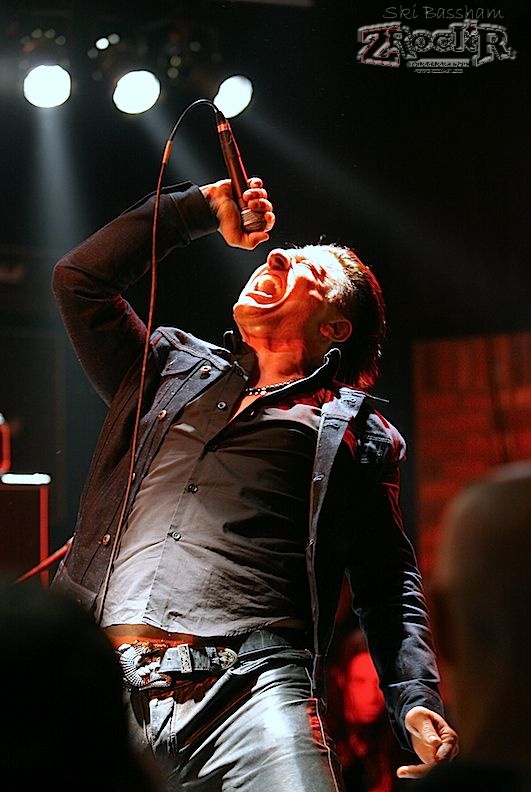 Anyone who lives in Las Vegas knows that this is a town that gets some of the best rock shows on the planet, and Count's Vamp'd remains the definitive venue for such performances. 2015 is off to a fantastic start, and getting Steelheart to come to Vegas, who has not played Sin City in years, is a great addition to the concerts we have gotten this year so far.
Kicking off the evening was TailGun, a band that has been making a name for themselves around Sin City for the past several months. These guys take a classic hard rock sound akin to bands like AC/DC and serve up original material that feels like it genuinely could have been made back in the glory days of classic hard rock. It seems like every time I see these guys they have new original songs prepared, which has me all the more optimistic for future releases from the band; the group put out a three-song EP a few months back. All of these guys rock, and having them together in one band has been a great experience for the Vegas music scene.
The second of the two support acts was DC4. This group, featuring the Duncan Brothers (remember Odin from the second Decline of Western Civilization movie?) and former Dio axeman Rowan Robertson, always puts on a good show at Vamp'd. Their sound is more modern and has a raw, punky edge to it, compared to some of the earlier groups these guys have played in. It is great to see all of these guys still have what it takes to rock hard and command an audience!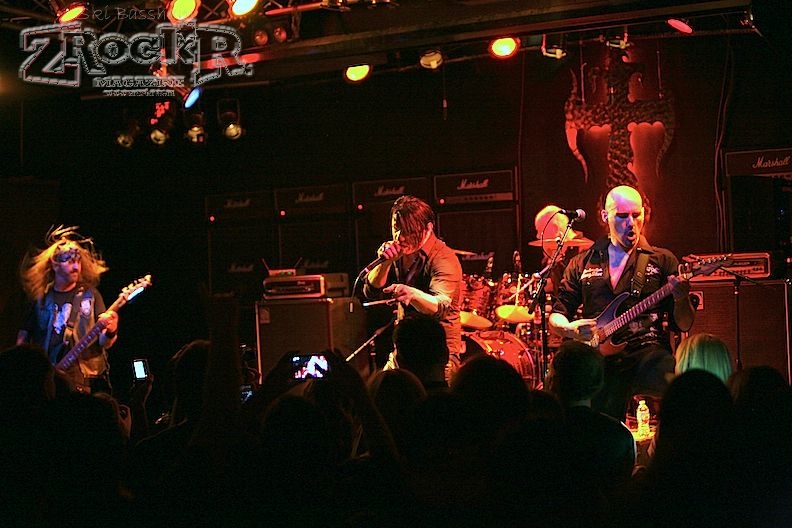 Of course, Steelheart was the headliner on this evening of rock on the Count's Vamp'd stage, and while the crowd was small to start due to various other shows around Sin City during the night, by the time they took the stage it was a good sized turnout! The group put on a solid show, with great musicianship and a diverse setlist alike.
One problem that arises with Steelheart is that not enough people are familiar with their material beyond the first album, and all that they have done musically sense. If your view of Steelheart comes from that first album and the hits alone, you are truly missing out. Matijevic has continued and persevered with widely varying band lineups over the years, diversifying the sound considerably. From hard rock to ballads and a little bit of everything that falls in the middle, the Steelheart name has always meant diverse and excellent rock.
Matijevic is an amazing vocalist, and one who never gets the proper credit despite his contributions to the music world. With a diverse vocal range and the ability to sing anything from ballads to the heaviest and hardest of tracks, he as one of the rock world's unsung heroes. From original compositions to some surprisingly heavy (and excellent!) Led Zeppelin covers, he stole this show from beginning to end. It does not hurt that he has assembled some of the best musicians out there to back him up. Matijevic may be the only original member here, but if you see their live show, you are not going to care. The musicianship speaks for itself.
It is good to see Matijevic keeping the Steelheart name alive and in fine form; this incarnation of the band is one of the best they have ever had. From the classic hits to obscure deep cuts, this Las Vegas audience got the best of both worlds from the group. Any fan of Steelheart is strongly encouraged to catch the band on their current tour!
All photos © Ski Bassham / ZRock'R Magazine