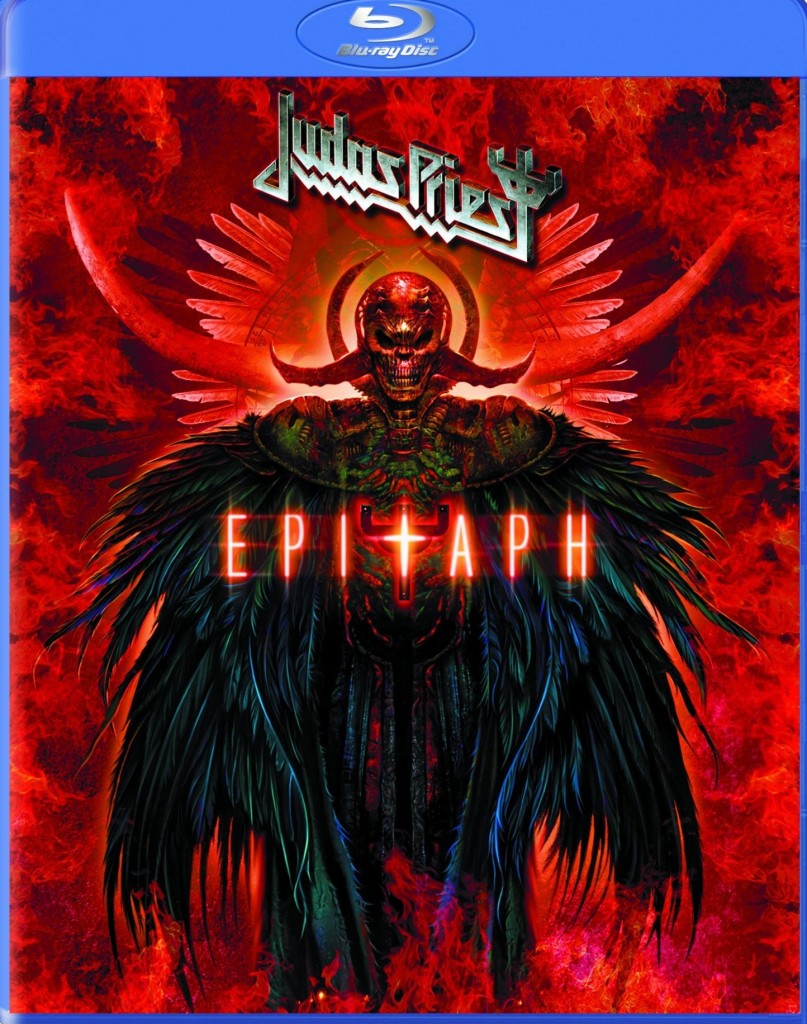 In recent years, Judas Priest embarked upon their Epitaph World Tour. Having been rocking the world for over four decades, these Metal Gods have released no shortage of albums over the years, including live releases. This live Blu-ray Disc marks their first official release with new guitarist Richie Faulkner, who replaced classic member KK Downing. Faulkner joins a band lineup that includes Rob Halford, Ian Hill, Glenn Tipton, and Scott Travis, all of whom have been proving themselves musically to the world for what feels like an eternity – in a good way, of course!
The Epitaph World Tour was a landmark for the band in that their setlist featured at least one song from  every studio album by the group that Rob Halford performed vocals on. This means many songs that have not been in a Priest setlist in years. But, with having lost a classic member, and the band members aging, do they still have what it takes to bring it in a live setting?
There are countless Judas Priest live releases, but fans are likely to be unanimous about this being one of the finest the band has ever put out. Many bands wimp out and go bluesy as they grow older; certainly NOT the case with the mighty Judas Priest! If anything, the band is heavier than ever. Even Rob Halford's distinct high voice remains intact and still sounds excellent.
Where this release really needs to be applauded is its setlist. As was previously mentioned, the band leaves no stone unturned here. You will hear tracks from every single Judas Priest album that Rob Halford sang on! This gives the album a far more diverse mix of songs than any other live Judas Priest release out there. The fact that the band performs them with high levels of energy and superb production on a live stage only further supplements the experience.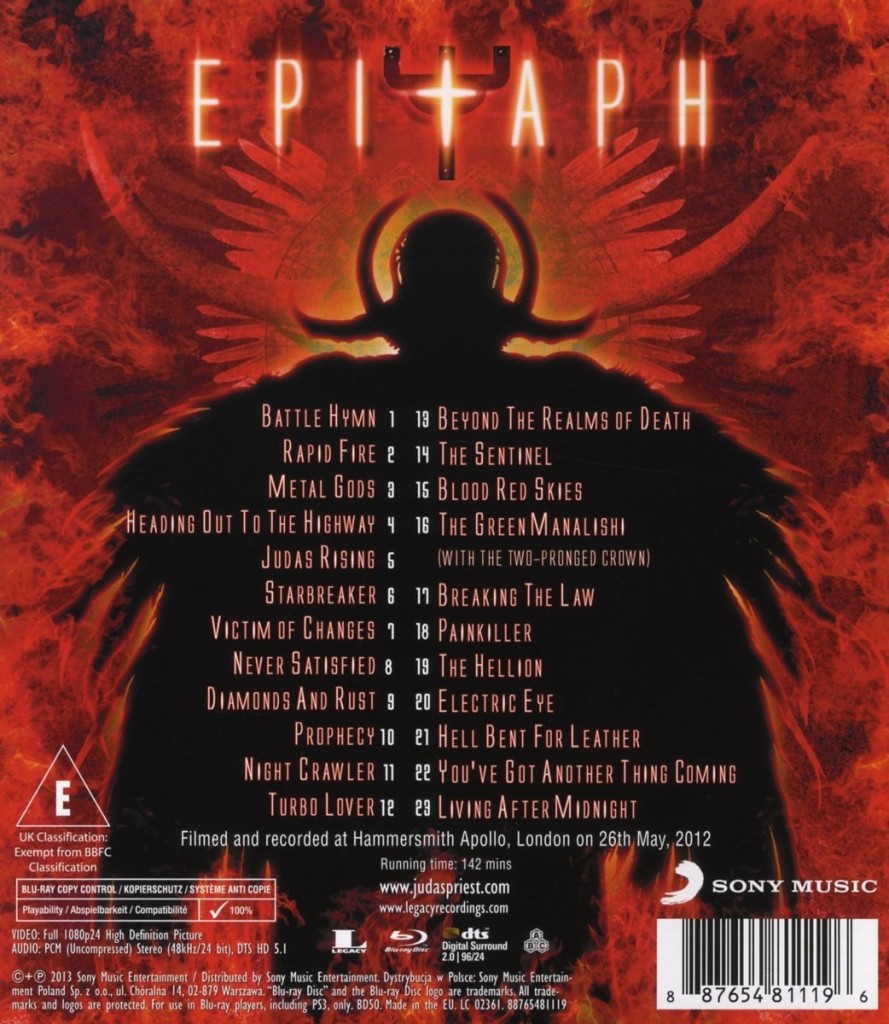 One of the places this release truly shines is newcomer Richie Faulkner, who brings a newfound sense of energy to the band. Replacing the great KK Downing is no easy task, but this young man proved himself to be more than up to the challenge. It will be interesting to see his future with the band, and where it goes.
There are no bonus features on the disc, however the concert itself clocks in at nearly two and a half hours, so you definitely get plenty of bang for your buck here. Audio quality is superb, definitely worthy of the Metal Gods. Video is sharp and clear throughout, though some visual gimmicks employed during the show tend to detract from the experience; there are some scenes where the image is made soft and "bleeds" with all of the light present. This gets old fast and does not help the release, though fortunately it is not heavily overused, nor does it ruin the experience overall.
Judas Priest has arrived in HD with a damn good release, paying tribute to 40 plus years as a band rocking the world. No fan of the band will want to be without this chronicle of the Epitaph World Tour, capturing the Metal Gods at their finest on a live stage. Highly recommended!