Volume III: 
Ask any musician who has achieved even a modicum of success, and they will universally agree that the most exciting part of their career was the months before they get discovered. The buzz is loud, the crowds are growing, record industry people are sniffing around, and all you have to do is play your music and try to not screw it up.  Some, unfortunately, DO screw it up; be it with drugs, or being unable to follow direction, or arguing over songwriting credits. Some of us split our pants…
In June of '93, after being unceremoniously fired from my first band, I got together with some friends and formed another one, and instantly we caught fire. I had a good following still, and many of my fans from the first band followed me to the new one. My manager soon booked a showcase at the Bond Street Cafe in New York City. Attendees included producers, A&R reps and other industry types, and the club was packed to capacity. Earlier that day, my manager and I hit the Village shopping district where I purchased a new outfit for the show, including tight black pants that left little to the imagination. I squeezed my then svelte frame into them and we hit the stage to an extremely receptive audience. Then, 5 songs into a 12 song set, I stepped a little awkwardly on the stage and slipped into an almost spread eagle pose, and split my pants right at the crotch. Did I mention I was " going commando"?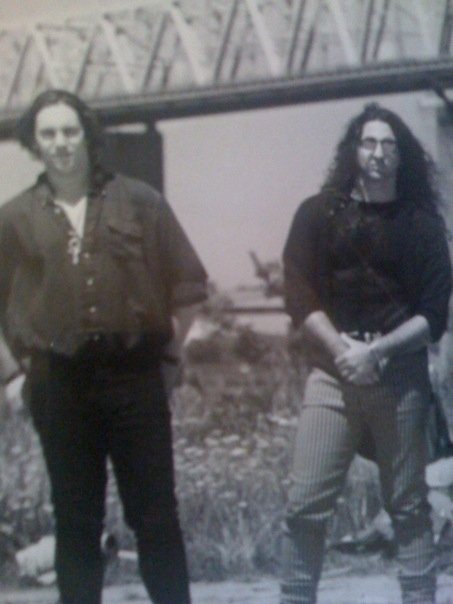 Now, if this was to happen a little later in my ahem career, I easily could have covered it up with my guitar. But, in the early days, I was strictly a singer. I was known to be quite animated on stage, but for now I kept my knees together like a Catholic school girl in mass, and hung onto the microphone stand for dear life, praying that I didn't flash the Vice President of whatever label might be in the front row. My brother, acting as a roadie for the show, saw my dilemma and, bless his heart, acted quickly by removing his flannel shirt throwing it towards me to tie around my waist. A brilliant idea, except for the fact that my guitarist, thinking it was a towel, caught the flannel, wiped his face with it and promptly threw off stage.
So, I finished the show by barely moving more than an inch and even survived an encore. I quickly ran back stage, hoping to avoid everyone, when my manager came back and said "Mary Jones from Mega Ultra Records ( both names changed for legal reasons) would like to meet you." My heart sank. I explained my situation to my manager, who promised to stall, but made sure I understood that I needed to figure something out fast. My savior was my sister. Kinda…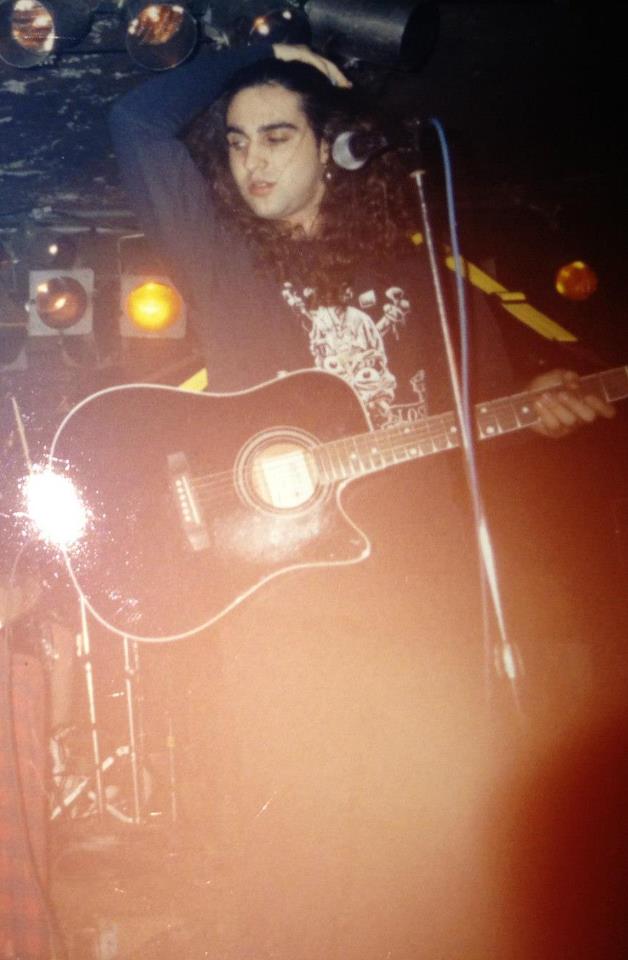 My sister, all 5 foot tall, 90 lbs soaking wet of her, told me that under her skirt she had on shorts. She said I could wear them. I'm 6 feet tall and at the time about 175 lbs. This wasn't gonna be easy, but I was desperate. Locking the backstage area, we uncomfortably managed to stand back to back so she could remove her shorts, hand them to me, and I could put them on without seeing any more of each other than necessary. It was a success, with one caveat. They were too tight… Really too tight. So tight that I had to walk like Frankenstein, stiff legged, to the meet with Mary Jones. When she offered me a seat, I had to politely decline, for fear if I sat I would at best tear my sisters shorts, or at worst rupture my pancreas, or some other internal organ. After an awkward 15 minute conversation, I thanked Mary and said I looked forward to hearing from her, and goose stepped back to the stage area. I never did hear from her again.
I blame the pants.
All photos ©Dominick Muzio 
Editors Note: Dominick has been in a few bands throughout the years and is the lead singer of Las Vegas band Wicked Garden- A Tribute to the 90's and a co-host of the acclaimed show ZRock'R Magazine LIVE!  on LVRocks.com  –  These are his personal experiences and opinions and may not reflect those of ZRock'R Magazine.  Learn from them and make sure to catch him with his band or the radio show when you get the chance!