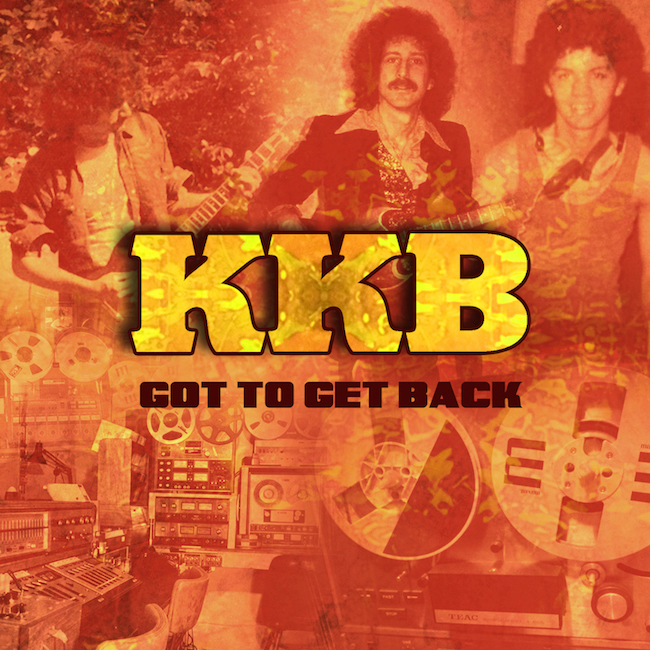 One of rock's most talented and underrated guitarists is Bruce Kulick. While he will forever be known for his decade plus stint as a member of KISS, he has had one of the most diverse and interesting careers of all rock and roll musicians. His musical odyssey includes stints with a young Michael Bolton in the band Blackjack, on early Bolton solo albums, with Billy Squier, touring with Meat Loaf, and even playing alongside John Corabi and Brent Fitz in the band Union. He even has a number of solo albums out, as well. These days, Kulick is fronting Grand Funk Railroad, filling the post once helmed by Mark Farner. The man keeps busy and, not surprisingly, maintains no shortage of fans all around the world!
Kulick's music career officially began back in the mid 1970s, with an unnamed band now referred to as KKB, featuring Mike Katz and Guy Bois. Sadly, the group was not to be for long, and the recordings from the band were quickly forgotten amidst Kulick's subsequent rise into rock stardom. An interesting development was made in recent years with Kulick rediscovering the original tapes from these sessions. This has given him the opportunity to go back and remaster and remix the recordings, bringing them up to modern sound standards. Almost needless to say, friends and family encouraged him to release these songs to his fans. And now, the finished product has arrived, including one newly recorded song from the trio.
Fans of Bruce Kulick's music are going to be wondering if this KKB album is one that is worth their time and money. As a huge fan of Bruce and the many bands he has played with over the years, this fan can safely say that this album is a worthwhile purchase for any fan. Not surprisingly, it is interesting to go back to the beginning for this rock guitar legend, checking out his early musical genesis and influences, and what the result of all of that was.
This release is definitely one of the surprises of the year in rock and roll so far. Being a Kulick fan, there was no way I was NOT going to check this out, and the end result is pleasantly surprising. There are only seven songs on here and the total run time on the release is under half an hour. That said, though, Kulick and his old bandmates managed to record some amazing 70s style classic hard rock that actually stands the test of time. The opening track on the release, "Got to Get Back," is actually newly recorded by the original trio, but blends in with all of the other vintage songs on here so well, you probably would not know the difference unless someone told you otherwise. The rest of this release ranges from straight up hard rockers to the ballad "Someday," which has had a string arrangement added as a result of Kulick's improvements to the original recordings. Portions of some tracks even reminded me of the early, pre-Steve Perry Journey albums. While only half an hour or so in length, there is a lot to love here, and fans will not be disappointed.
Bruce Kulick's musical career has been one of the most interesting in the rock and roll world, and this vintage material is sure to impress anyone that comes along to check it out. KKB is highly recommended to any fan of Bruce Kulick and/or classic 70s-style hard rock.