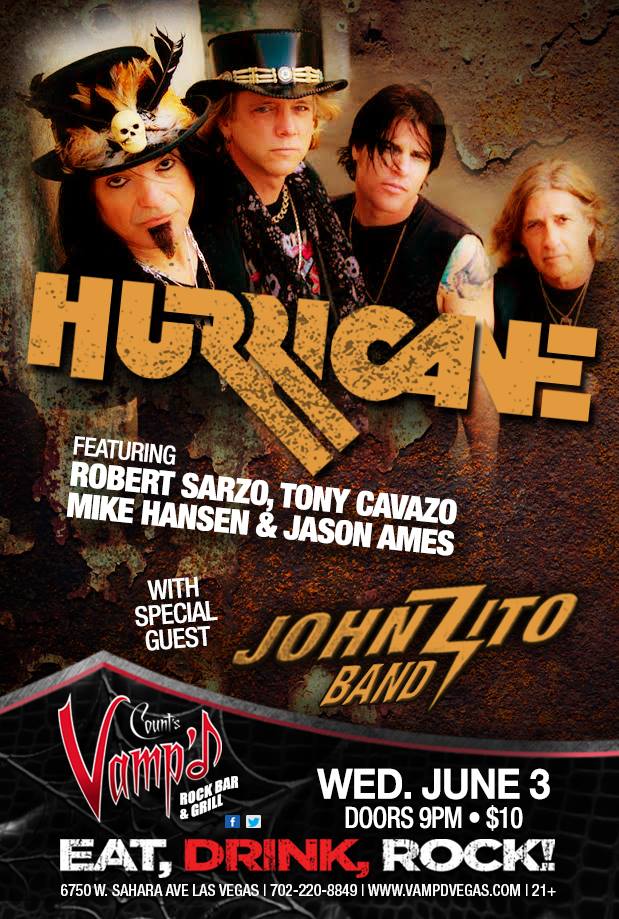 The first time I saw these guys was in Anaheim in '86 on a multiple band bill. It was my first time in CA and due to the buzz they'd received in the hard rock/metal mags of the day (Hit Parader, Circus, Metal Edge) in no small part due to their Sarzo/Cavazo pedigree, I was excited to see them live. I'd already picked up their 6 song EP on Enigma.
I did get a chance to see them open for Geoff Tate's version of Queensryche last year here at House of Blues when Robert Sarzo was in the lineup, however, this time would be different than both of those, and on this occasion they were the headliner.
The John Zito Band warmed up the ever-growing crowd. With their 70s-inspired brand of blues rock, this trio never fails to deliver. The stand-out of their set to me was their rendition of Robin Trower's "Bridge of Sighs." After this one, they played their final number and cleared the stage for the L.A. band. For a Wednesday night, given that this band has been absent from the scene for so long, and with the myriad of entertainment options Sin City has to offer, the crowd of about 100 or so wasn't bad.
As a fan from way back, I loved every minute of it. As a reviewer, I'll have to mention a couple of shortcomings, painful as it is for me to do so. Opening with the windy intro of "Over the Edge" spilling into that LPs' "Messin' With a Hurricane" was a good move. If there's 2 small shortcomings, it's in new vocalist Jason Ames. A new addition as of 2014, he resembles original lead singer Kelly Hansen, with his dark-haired good looks, although his hair is shorter. Perhaps he just needs a bit more seasoning on stage, because his stage raps were a bit too self-deprecating, and he didn't get the audience as pumped up as Kelly used to and now does fronting Foreigner.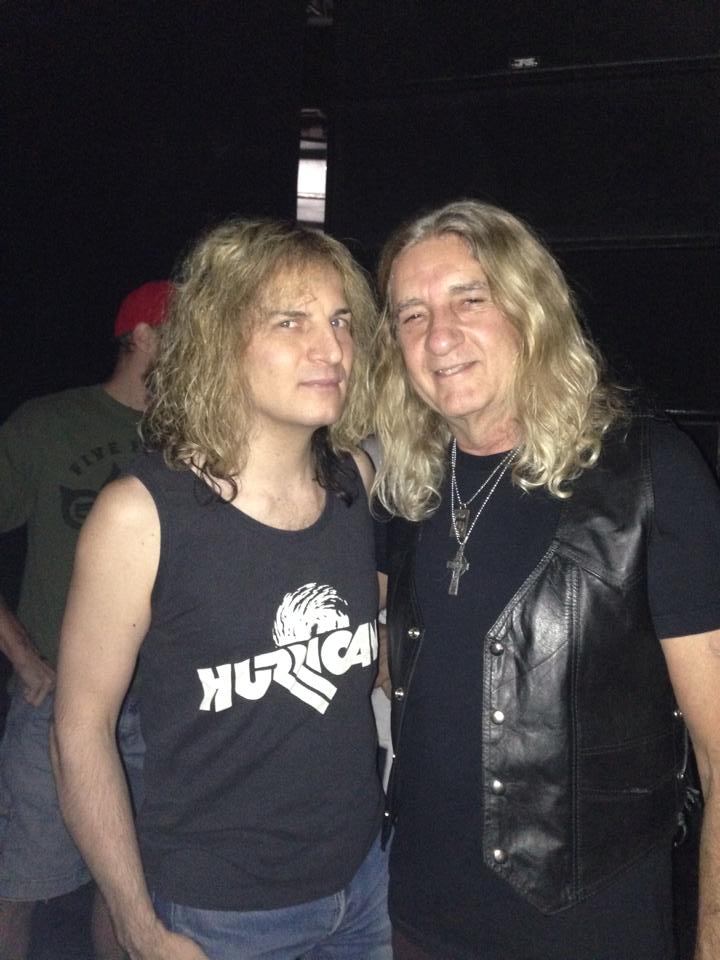 The pacing of the set list was nice, as they alternated between performing songs off of the first two releases, playing the entire EP, though not in order. During the start of the 7th song, "Hot and Heavy", guitarist Robert Sarzo (younger brother of Rudy) had issues with his equipment so 1/3 of it had no guitar, while the other 3 dutifully soldiered on until he caught up. Drummer Mike Hansen (no relation to former vocalist Kelly) showed us why he is a more than competent replacement on the skins for Jay Schellen, who is a star of Raiding the Rock Vault these days. After Hansen's drum solo. they launched into the instrumental "Baby Snakes," which was a welcome surprise, followed by their take on Alice Cooper's "I'm Eighteen." Next, the song "Hurricane" led into a guitar solo. I'd be remiss if I didn't mention their bass player, Tony Cavazo, who co-wrote Quiet Riot's "Metal Health" and is Carlos' younger sibling. They finished off their 13 song set with their debut LP's title track, and closed out with the encore "I'm on to You", their biggest hit (it reached #33 on Billboard), written by original Rush bassist Jeff Jones.
As a side note, although nothing was played off of Slave to the Thrill, where Doug Aldrich replaced a fired Sarzo, nor 2001's Liquifury, which oddly enough only Kelly and Jay of the original lineup appeared on, it was a satisfying set. I would have been shocked if ANY of those tunes had been performed. A nice surprise, though they didn't take the stage, Jay and Hurricane's recent former lead vocalist/rhythm guitarist, Andrew Freeman, also of RTRV, were in attendance. Don't miss the band next time, whenever that may be.