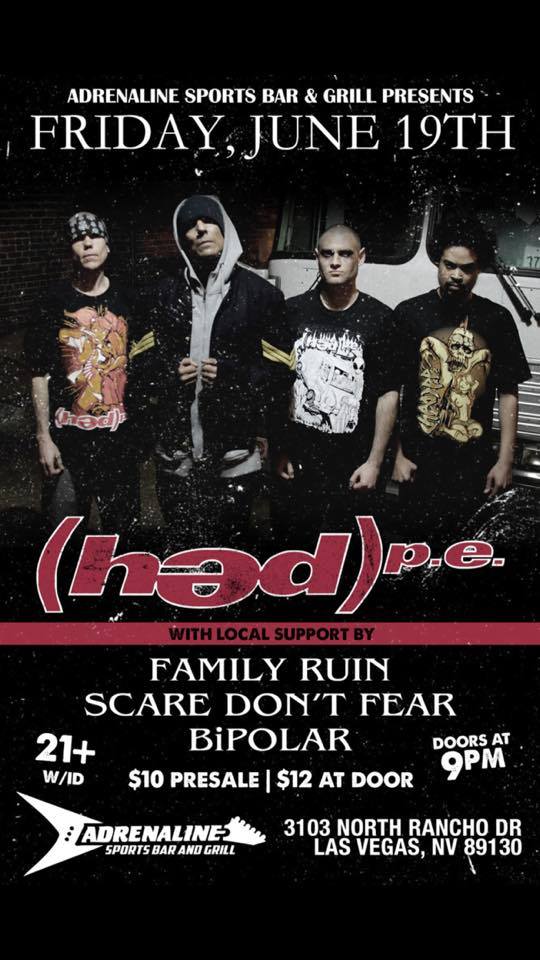 Hed PE has reined over the top a specific spot in the hip-hop/metal game. With love songs that go from "baby, I want to hold and squeeze you", to getting a few in you and letting that squeeze go from sweet innocence to dominant deviance, and revolutionary rants that get your blood racing, telling stories of storming congress to make corrupt politicians pay for their unjust decisions, and bringing light to things like the Templar Knights and The Illuminati. Not many people share singer Jared Gome's range either, he goes over tracks with classic So Cal punk rock rambling, to chopping up rhymes, then into a metal growls backed up by rude-boy, reggae tones. While being a voice in the 9/11 Truth Movement, they've reached a fan base that is loyal and has a huge voice, and at every show Jared takes a chance to remind everyone to stay as conscious as possible to the world around us.
With the release of their latest album, Evolution, the message and the music behind Hed PE has done just what the title suggests, evolved. While politics haven't changed much since 2006's release of Back 2 Base X, evolution has been needed for Hed PE. After leaving Suburban Noize Records they could have gone a lot of ways, but a record company doesn't define a band, especially Hed PE. Keeping a big "fuck you" message in the album opener, "No Turning Back", and a following up with the drug induced "Lost In Babylon", it feels like the classic gangster punk style that Hed PE have perfected for so long.
While venues have come and gone in Vegas, Hed PE has probably played every single important one. Jared is one of the many artists that drops The Huntridge's name between songs, and I've personally seen them at casino pools and venues all over town. They recently stopped by Adrenaline on their last leg of their 2015 tour, and kept up that same energy they have for so many years.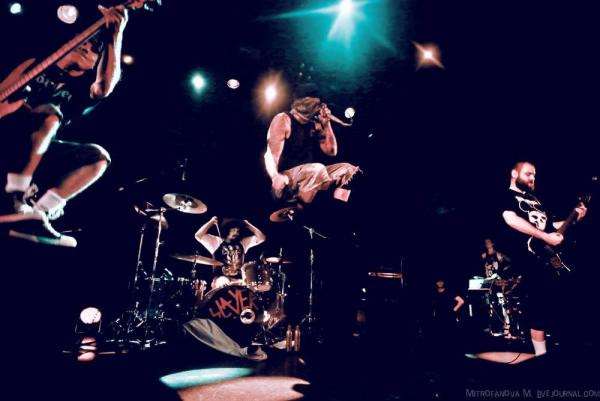 The start of their set was heavy, leading with No Turning Back, N.W.O's "Bloodfire", and "One More Body" from Evolution. Jared was surprisingly tame during his breaks. The same person that introduced me to the movie Zeitgeist and sings about wrecking pussy, first stopped to talk about he owns a home in Idaho now and wants to settle down with his family, but hey, Evolution. I'd do the same thing if I were in his situation. Picking up the punk pace led into "Whitehouse" and then into a lot of crowd participation with the hit singles "Blackout" and "Bartender". The pit opened up and gave a good motion to the intimate setting.
The set was filled with more favorites like "Let's Ride" off of Back to Base X, the intro track to Only In Amerika "Raise Hell", and Insomnia's "Renegade" and "Game Over". Jared kept that same theme of truth throughout every break he took, like he has for so long. Half of the reason I like seeing a Hed PE show, is that Jarred is not afraid to tell conscious thoughts to his audience, thoughts that most of us share but are scared to speak on. They ended the set with one of my personal favorite songs, "Peer Pressure". Its humorous encouragements of substance abuse always bring me to a chant, and that led me out the door that night. Jared must have been in a rush because he dipped out of the side door before the band was even finished. I managed to catch him for a quick "good show, man" before getting to my car.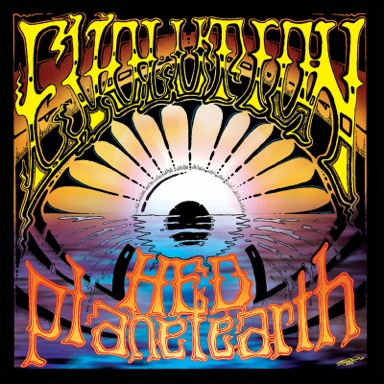 Be sure to check out Hed PE's newest album Evolution, and stay tuned for tour updates at hedperocks.com or www.pavementmusic.com/artists/hed-p-e/
PHOTO CREDIT:  HedPE photos courtesy Pavement Entertainment- All Rights Reserved