Let's go back in time to the year 2002… I was a 7th grader, wearing black lipstick and blood red fishnets under ripped jeans covered in safety pins and homemade patches. Thanks to other friends of mine, I had discovered an angsty little band out of Hollywood: Murderdolls. Fronting the band was vocalist Wednesday 13. I fell out of my Murderdolls phase as quickly as I fell into it. I didn't think that 13 years later I'd be standing in my favorite venue witnessing Wednesday 13 put on one of the best shows of the year.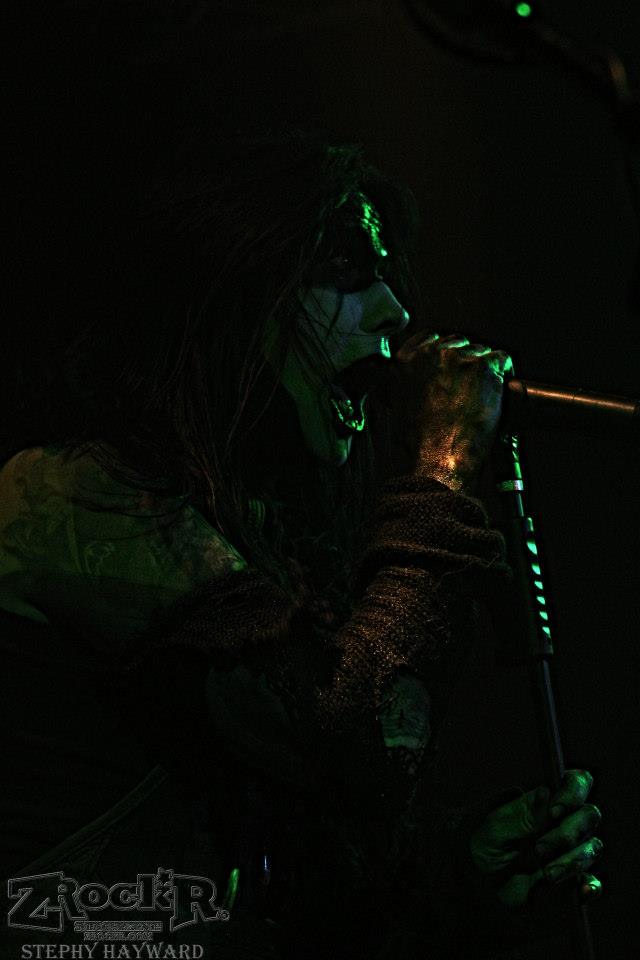 I had never listened to Wednesday 13's solo stuff. With songs like "Look What the Bats Dragged In" and "Miss Morgue", I chalked it up to music that may as well be on a compilation disc titled The Baby Bat's Guide to Everything Goth. I figured it would be nothing more than old Misfits and White Zombie rip-off music. That thought was escalated when I walked into the venue, which is usually littered with folks in leather and bandanas, and saw a scene that can only be described as if the venue was holding a Vampire Freaks convention; corpse-thin boys and girls covered in Andy Biersack-esque makeup, jet black hair spotted and streaked with Electric Lizard Manic Panic, covered head to toe in their pleather and coffin purses.
At the stoke of midnight (how fitting, right?), the eerie intro began and the curtains were slowly pulled, revealing the setup. It wasn't cheesy cobwebs and Jack-o-lanterns as I was expecting. It was simple. Microphone stands, the band, and a simple spooky backdrop. Wednesday 13 approached the stage, and the crowd went wild. As I lifted my camera, every negative thought that I had about them faded away. The energy was high from the band as well as the crowd, which was actually slightly smaller than what I am used to seeing, but Marilyn Manson and Smashing Pumpkins were also playing that night (and from what I've heard from a few people, Wednesday 13 would have been the better choice).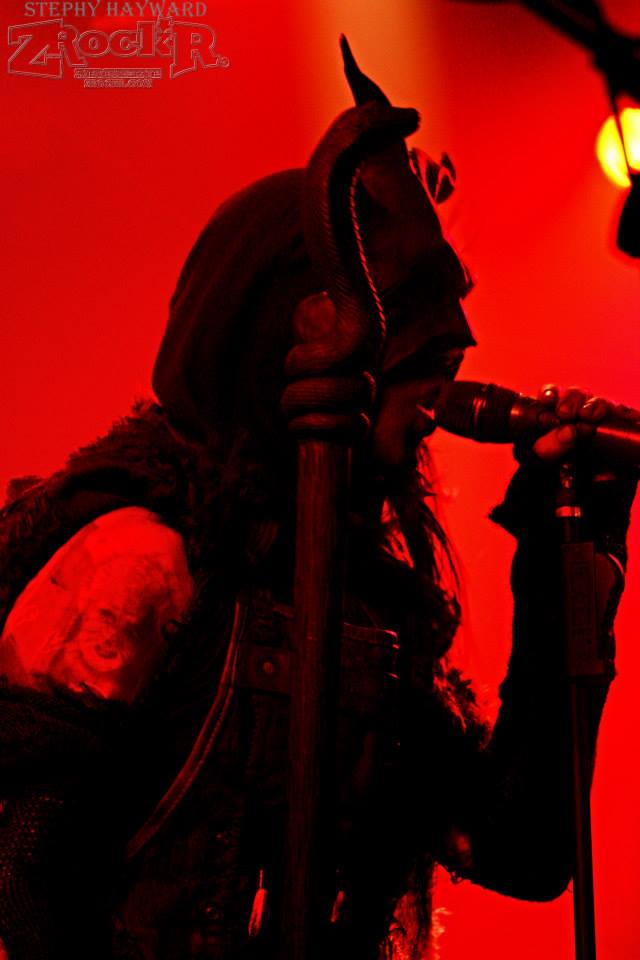 The sound was as on point as the look of the band, who donned your typical pale face and blackened, smeared eyes. Wednesday's look changed throughout the night, starting out black and white. Between some songs, excerpts from horror flicks and other creepy tunes would play, and out he would come with a new mask or outfit, ranging from the black and white to an all red, Satanic type robe, complete with a Devil's mask and serpent staff for the song "Serpent Society" off of the 2015 release Monsters of the Universe: Come out and Plague. As the night went on, songs such as "Get Your Grave On" from 2013's The Dixie Dead and "Gimmie Gimmie Bloodshed" and "Skeletons" off of 2008's Skeletons brought screams from the crowd and more costume changes.
I literally couldn't take my eyes off of the stage, trying to take in every single detail. The band didn't seem to take advantage of the lit risers that most bands do at Vamp'd, but instead show off their talent in their respective areas. Wednesday didn't move around much either, except for stepping onto a chainlink mini stair on occasion. Despite not running around the stage like crazy people, the interaction with the crowd was great. Those of us in the crowd even got a few smiles out of the members.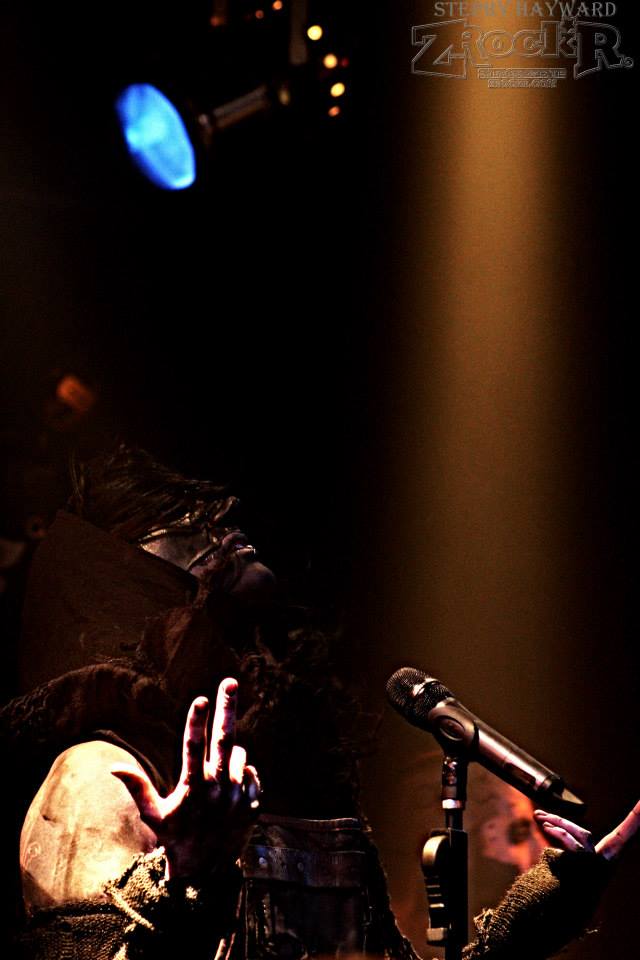 At one point, Wednesday announced that he wanted "Very bad things" to happen to us in Vegas, foreshadowing the next track. The band broke into "Bad Things" off of the 2005 debut Transylvania 90210: Songs of Death, Dying, and the Dead. I kept my eyes glued to the stage, trying to remember the track list in my head, screaming along with the crowd as well. When the time came, I was actually sad to see them leave the stage. The crowd screamed "Wednesday! Wednesday!" in protest. Of course, they returned, with an encore (also off of Transylvania 90210) of the band's first single, "I Walked With A Zombie".
After the show, the band joined fans in the crowd to sign autographs and take photos. I left speechless, impressed, and addicted. For me, I would rate these guys up there with bands like DOPE, Ghost, and Misfits. Catchy, creepy tunes, a great look, and even more importantly, talent. I look forward to seeing them again in the (hopefully) near future, and I will definitely be picking up my copy of Monsters of the Universe on payday.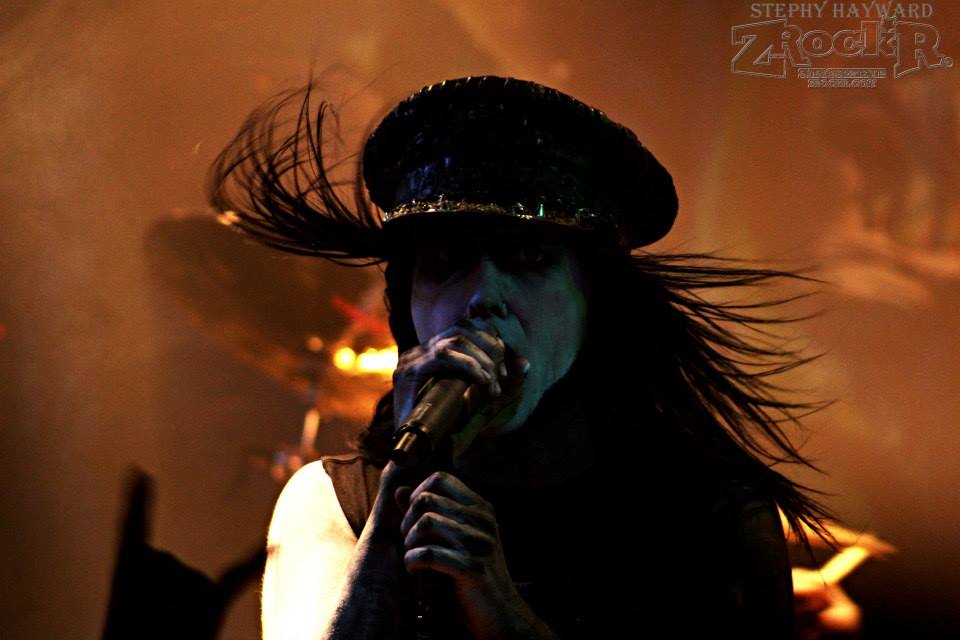 For tour dates, visit: https://www.facebook.com/officialwednesday13
All Photos © Stephy Hayward / ZRock'R Magazine