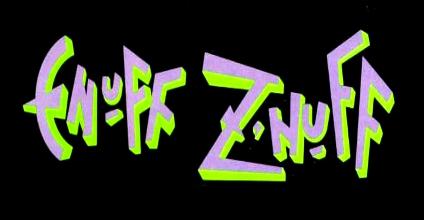 Enuff Z'Nuff was one of the most unique bands to emerge from the 80s rock scene. Hailing from the Chicago area, the group was often lumped under the "hair band" and "glam" umbrellas, though the band actually had more of a power pop sound, reminiscent of bands like Cheap Trick, albeit with a style and attitude all their own. The group also had some musical elements in common with alternative rock/pop sounds, something that has made their music even more timeless than many of their contemporaries. The best known incarnation of the band consisted of vocalist and keyboardist Donnie Vie, bassist Chip Z'Nuff, lead guitarist Derek Frigo (formerly of the band Le Mans) and drummer Vikki Fox (later in Vince Neil's solo band).
The band achieved moderate chart success with their self-titled 1989 debut, featuring the hits "Fly High Michelle" and "New Thing," which prompted many fans and critics alike to keep their eyes on the band. The album was followed up by the band's sophomore effort, 1991's Strength. While the second album was nowhere near as popular and as strong a seller as the first, the music was no less excellent and it still managed to garner its share of positive reviews and recognition. In the years that followed, the band began to go through lineup changes and record label shifts; only Chip Z'Nuff remains with the group of the members from the band's heyday.
Rock Candy Records, a UK-based record label with whom the band has recorded and released new material, has now reissued the band's first two albums, Enuff Z'Nuff and Strength, each featuring bonus tracks and a booklet packed with informative liner notes and photos. All these years later, how do the first and second efforts from Enuff Z'Nuff hold up, and are these reissues worth picking up if you are a fan?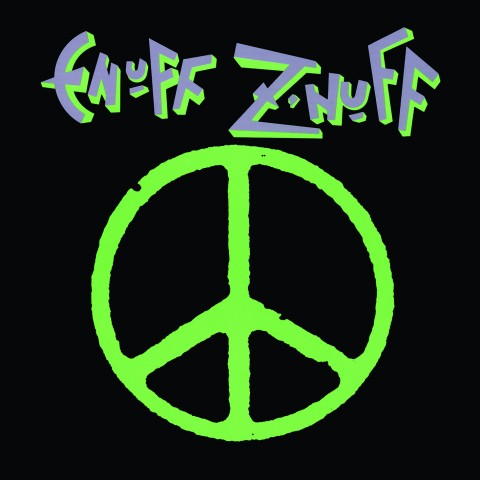 When it comes to Enuff Z'Nuff, the first album is the one that everyone knows, and rightfully so. "New Thing" and "Fly High Michelle" were both big hits that got their share of recognition back in the day; the latter was a major hit MTV video. But the quality music does not stop there. The band's unique power pop style and Beatles-esque vocal harmonies are evident all throughout the release, and we get a good mixture of straight up electric guitar-infused rock, and more melodic numbers as well. Other highlights on the record include the melodic, bluesy rock of "She Wants More," the upbeat, energetic "Hot Little Summer Girl," and the seven minute "In the Groove," in which the late Derek Frigo beautifully shows off his guitar prowess (this guy was underrated as hell, and sadly remains such even long after his passing). There is not one weak track in this set of songs; it is no wonder that fans continue to revere the album as a classic.
Rock Candy's reissue of the band's debut album includes two bonus tracks, which are live versions of "Fly High Michelle" and "New Thing," both of which capture the band in the prime of their heyday.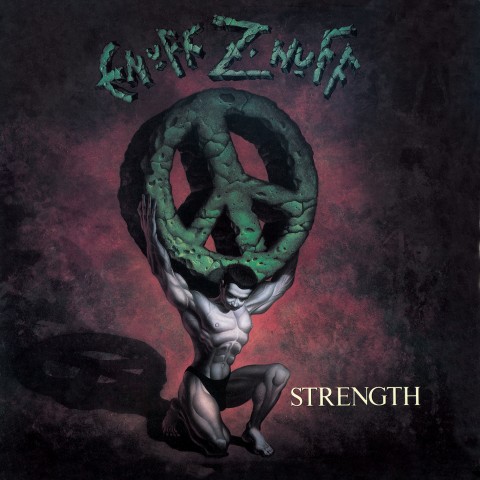 Strength was never anywhere near as popular as its predecessor in the Enuff Z'Nuff catalogue, but the record is no less impressive. The group maintains their signature sound, but also focuses on a more mature musical direction and explores other musical avenues, making this one of their most interesting releases. The group could have more or less copied the formula of their first album, but this fan gives them credit for branching out and not being afraid to try new things. The songs are mature and definitely far from what people place under the "glam" and "hair" umbrellas; the band's more alternative side shows itself throughout this record, as do elements of their earlier power-pop sound and Beatles-esque vocal harmonies. Listeners will be pleasantly surprised by what the sophomore album from the band has to offer if they give it a chance.
The reissue of Strength from Rock Candy contains two additional studio tracks that were not found on the original CD release, "Kitty" and "Let it Go."
Rock Candy's reissues of both albums sound great, with no major audio flaws worth mentioning. The expanded liner notes and rare photographs are a nice extra as well; fans are going to love checking this material out, and the bonus tracks on both CDs are a nice incentive to rebuy the albums if you already have the older CD releases. If you own the earlier releases and are wondering whether or not to upgrade, the answer is YES.
Rock Candy has done another bang-up job reissuing and remastering some underrated classics. These efforts from Enuff Z'Nuff are classics, and the band's classic alternative power pop style is well worth rediscovering, or discovering outright if you have never heard them before. A cut above many bands of their era; it is no surprise that the group remains a favorite of many. These reissues get my highest recommendation, and are well worth adding to your music library!