Vegas' beloved co-founder of the well known bands Faster Pussycat and Sin City Sinners, Brent Muscat, has been keeping a low profile around town since his departure from the Sinners in early 2015. After what was called "Brentapalooza" (Muscat's Birthday Party), he seemed to disappear from the scene a bit.
On July 25, 2015, we found Muscat playing his glittery silver guitar on the stage of The Lounge inside of the Palms casino. Accompanying him were some other local musicians- or as they would be called in this band, All Stars. The setlist itself seemed kind of schizophrenic, covering everything from Motorhead to the Beatles, and other randoms in between. Nevertheless, it was amazing to see him grace the stage again with that big, boyish grin upon his face.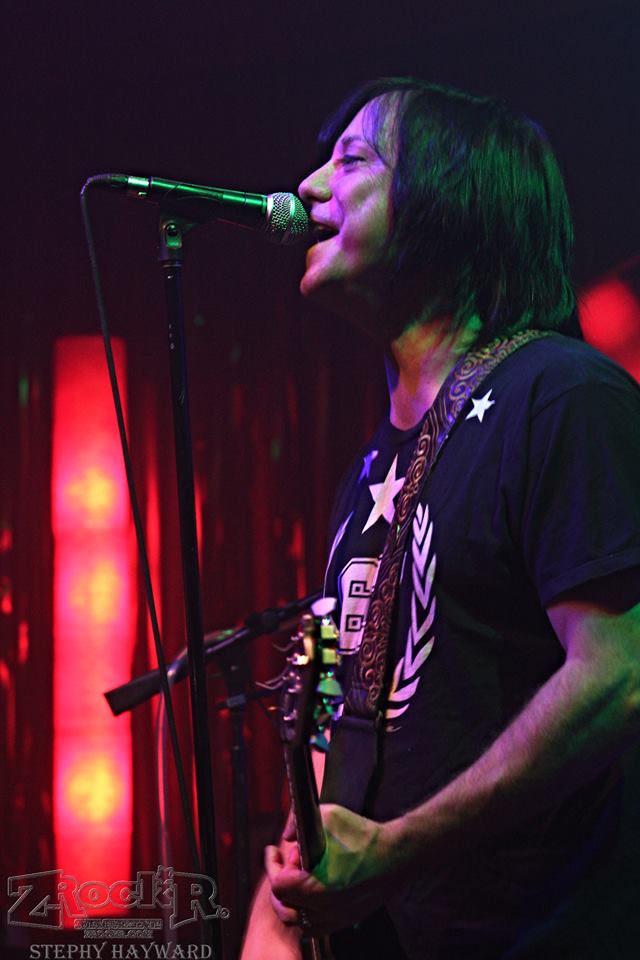 The show started off a bit rocky as the band tried to find their groove together. The All Stars opened up the set with AC/DC's "Sin City"; a perfect song to start the evening. Beggars and Thieves vocalist Louie Merlino helped open up the show on vocals, and would assist throughout the night playing guitar as well. I'm not saying that the rockiness was due to any lack of talent. These guys are all seasoned musicians, having been in the business collectively between twenty and thirty years. Merlino himself has been featured on numerous records doing backing vocals for artists such as Cher, Alice Cooper, Joan Jett, and Michael Bolton (just to name a few). Following "Sin City" was a classic Led Zeppelin song, "Whole Lotta Love", off of the Led Zeppelin II album. The band played over each song with as much ease as they could. Once they found their groove, they were absolutely on fire.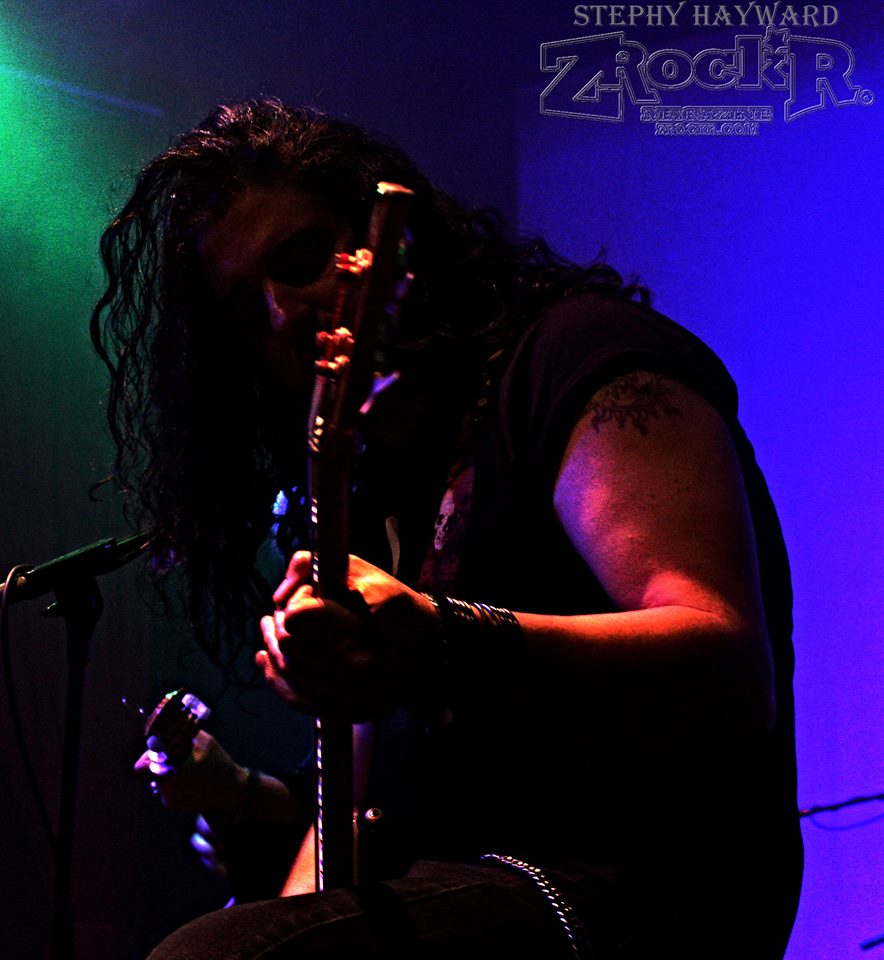 On drums for the evening was former Raging Slab and Sin City Sinners member, Rob "Boom Boom" Cournoyer. Anyone who has seen Cournoyer perform live before knows what a treat this is. He was his usual ball of energy on the kit, with his sticks flying along with his hair. During the All Star's rendition of Motorhead's "Ace of Spades", he definitely captured the spirit of current Motorhead drummer Mikkey Dee, keeping the momentum of the song on an upward rollercoaster of speed. At one point, with Merlino doing his best Lemmy, I noticed Muscat and bassist Dominick Muzio of local 90's tribute act Wicked Garden exchange a look of "holy shit". After the song was over, Muzio actually said something to the effect of "How fast were we playing?!" as he shook his wrist out.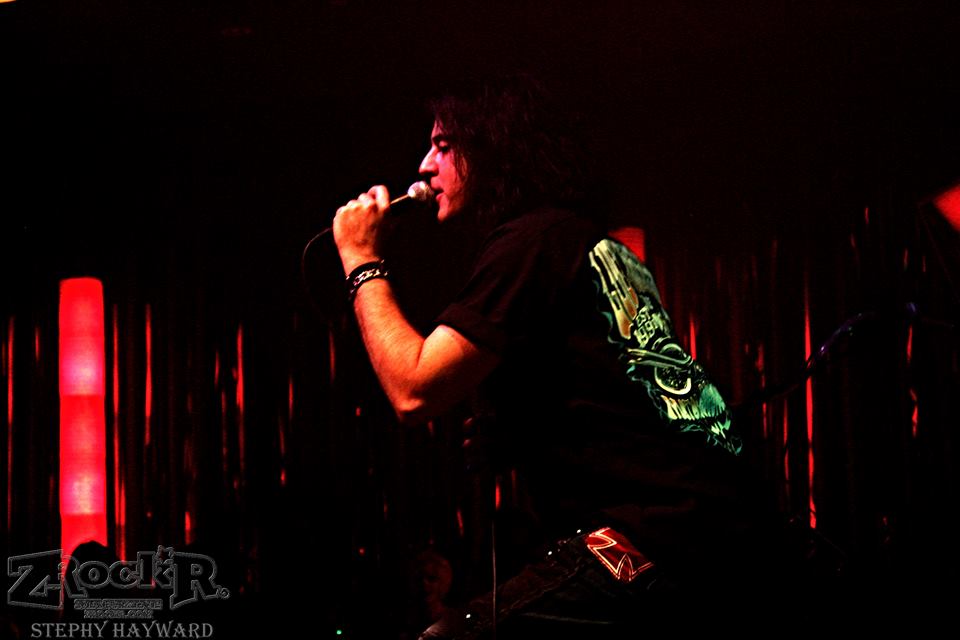 Then came the guest All Stars for the evening. Gracing the stage for only one song, Led Zeppelin's "The Ocean", was Ace Frehley drummer and Six Foot Nurse drummer/vocalist, Scot Coogan. Coogan, although known mostly for his work with Frehley, or even his work alongside Motley Crue bassist Nikki Sixx in the project Brides of Destruction, is one kick ass Zeppelin performer. His project Six Foot Nurse is actually a tribute to Zeppelin, where Coogan sings while drumming. He is the one person I can say, aside from either Robert Plant himself or Jason Bonham vocalist James Dylan, pulls off Plant not only vocally, but in mannerisms. I would have liked to see him perform more, and I hope to see him with the All Stars in possible future performances.
Following Coogan was local female vocalist Siana King. King is well known around town for her performances of country music. She also performed at Brentapalooza. A recent Las Vegas Academy of Performing Arts graduate, King has made a big name for herself amongst the local music scene. Don't let her usual country style fool you; this chick can get down on some good old rock n' roll. The first song King performed with the band was "Be My Baby" by The Ronettes. Following The Ronettes was "Building A Mystery" by Sarah McLachlan as well as a beautiful duet between Muscat and King of the Taylor Swift/Ed Sheeran collaboration, "Everything Has Changed". Then came another duet, this time with Merlino, which happens to be one of my favorites, of Stevie Nicks and Tom Petty's "Stop Dragging My Heart Around". The band laughed a bit, having skipped over the Journey classic, "Don't Stop Believin'", but ended up doing the song anyway.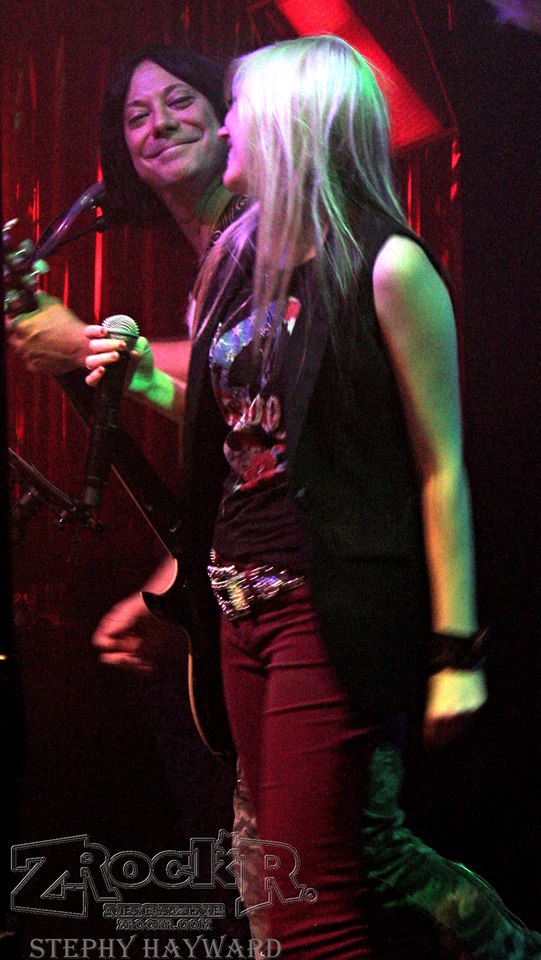 The show was full of laughter, making it more intimate. The band interacted with the crowd, especially during the performance of Neil Diamond's "Sweet Caroline", which had the entire crowd swaying and singing along.  Even with bumps in the road like not being able to hear Merlino's acoustic, or Muzio's microphone stand deciding it wanted to be 2 feet tall, forcing him to practically limbo to do backing vocals, they got through it with ease and smiles. As a spectator, you didn't really feel like you were at some big insane production. The fact that it was a bunch of old and new friends doing what they loved most… I almost have no words to describe it other than magical.
The final performer of the evening was London's Nadir D'Priest. D'Priest opened his set with Judas Priest's version of the popular Fleetwood Mac song "Green Manalishi". He performed this at Brentapalooza, and I can honestly say, I could listen to his version over all of the others' any day of the week. D'Priest has a way of completely taking over the stage when he performs. He just has one of those auras that command your attention. He interacted with each member of the band and even jumped up on the drum riser along Cournoyer at one point. Following "Green Manalishi" were "Oh, Darling" by The Beatles, and I have to say in all my life I don't think I ever heard the word "fuck" in a Beatles song, but it worked, and Nick Gilder's "Hot Child in the City".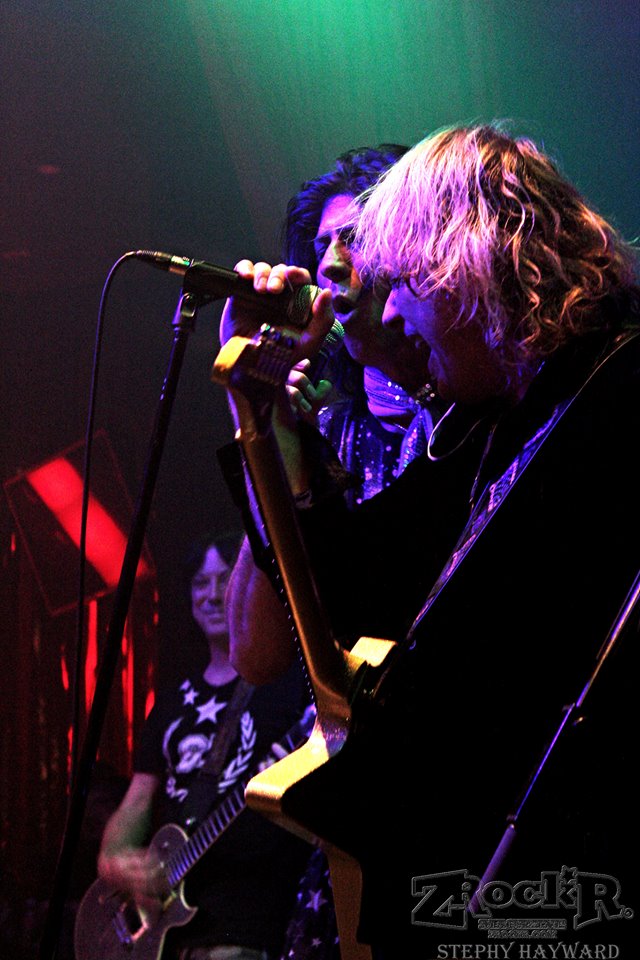 After D'Priest's performance, it was back to the original four who graced the stage. Ending the night with Elvis Presley's "Viva Las Vegas", the band gave a thank you to the crowd before packing up and joining those still hanging around for hugs and small talk.
Of course, even though many musicians graced the stage and performed that night, Muscat did perform a couple Faster Pussycat hits, "Bathroom Wall", which he did vocals on, and "House of Pain", which was sung by Merlino. Anyone who knows Muscat knows that he is not one of those musicians who is all about himself. He enjoys playing with his friends and other local musicians. After all, we are all a family. Muscat is often called the Godfather of the Vegas Music Scene, and that night was no different. I could go on for hours and hours about how amazing the night was, but the best thing I can say is this; keep an eye out for more Las Vegas All Stars performances.
Ladies and Gentlemen, Brent is back!
All Photos © Stephy Hayward/ ZRock'R Magazine