Let's take a trip back in time…
August 21, 1990.
I was a little over a month old, oblivious to the world around me; not knowing of what was taking over the airwaves of radio stations around the country, or the playlist on MTV. A group of guys from Seattle, Washington had released the video for the hit single off of their debut LP Facelift, titled "Man in the Box". The moment the eerie guitar kicked in, people turned their heads towards the fresh sound. Gracing the screen were four guys in ripped jeans with long hair, but they looked nothing like the usual glammed-out rockers of the day. This was something different. The sound was like something off of a Black Sabbath record, and at the end of the video, the grotesque cloaked figure with the eyes sewn shut made everyone go, "Who the fuck was that?" It was the dawn of a new type of metal. A band who would become one of the most influential bands of their time. A band called Alice in Chains.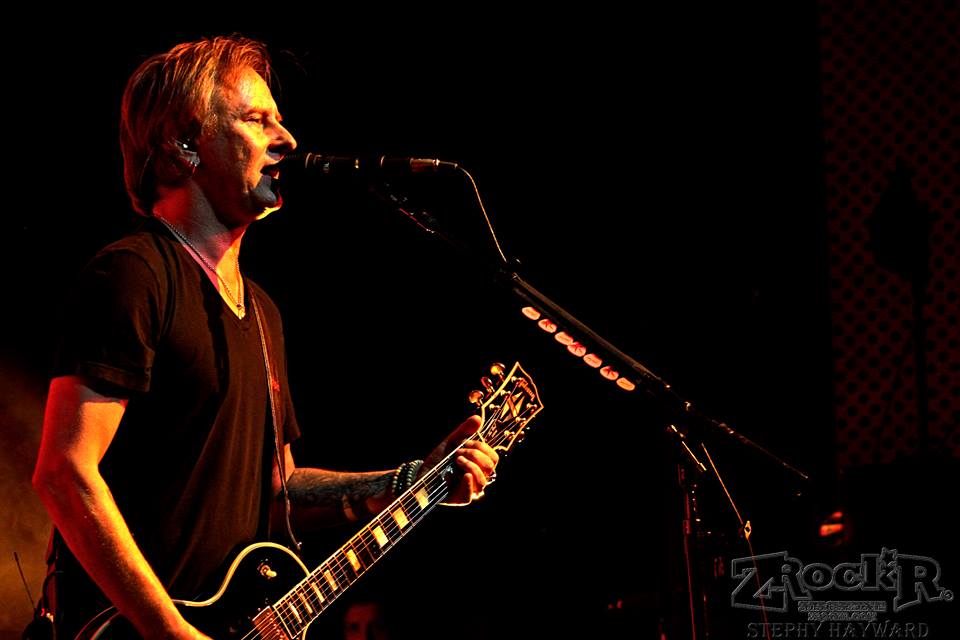 April 19, 2002.
I was eleven years old, just shy of twelve. I was fortunate enough to have been raised on good music of all genres, but when I think back on the music that really spoke to me, in my earliest of memories, it was the sounds pouring out of the Seattle scene. I can think back to driving to and from the local supermarket with my grandparents and hearing songs like "Doll Parts" and "Black Hole Sun" coming through the car speakers. I remember sitting in my room with Jar of Flies, Nirvana's In Utero, and other albums from the time, singing along while I drew. One night in particular would be forever burned into my skull. I sat in the parking lot of a local casino with my uncle, waiting for my mother to cash her paycheck. The radio was turned all the way up, like always. As I stared up into the night sky at what little stars you can see in Vegas, the DJ came on, with a somber tone in her voice. I distinctly remember it being a woman, but for the life of me, I can't remember the station or who it was…
Her voice broke slightly as she spoke the words, "Today, we received some sad news. Alice in Chains lead vocalist, Layne Staley, has been found dead at the age of 34. He is going to be someone who will be very missed… This one is for you, Layne." My uncle whispered, "Holy shit…" under his breath as the acoustic version of "Nutshell" from MTV's Unplugged, originally off of Jar of Flies, kicked in. It hit me like a ton of bricks, and for the first time, even though I remember the deaths of many musicians during my childhood like Kurt Cobain and Tupac, I shed tears. I sat in the back seat of that maroon Buick, letting the lyrics flow over me, and cried.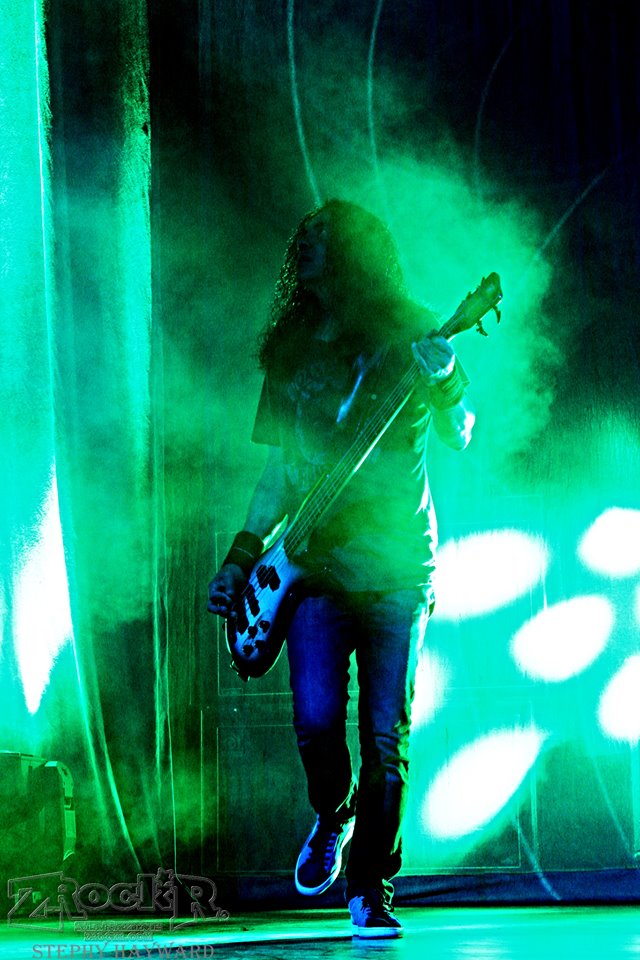 March 8, 2011.
Social media had taken over the wonderous internet by this time. I was a few months short of twenty-one, and making my usual rounds on Facebook, when a friend of mine had posted a photo of bassist Mike Starr. Having been replaced by bassist Mike Inez in 1993, I was shocked that another friend had posted a photo of him in the first place. I have a tendency to forget sometimes that I am not the only person who was raised on good music. Then I read the actual post along with the photo. Again, I felt my heart break. Two original members of one of my favorite bands were now gone.
July 18, 2015.
I received the news that I would be photographing Alice in Chains that evening at The Pearl inside of the Palms Casino. My heart skipped a beat. I had heard great things about how they were live with new vocalist William DuVall. I hadn't seen any video or anything of him, but I greatly enjoyed the albums put out with him. 2009's Black Gives Way to Blue and 2013's The Devil Put Dinosaurs Here, were two masterpieces that were desperately needed in a time where auto-tune and what most people refer to out here as "pussy metal" had taken over. MTV no longer played music, but instead filled their air-time slots with useless reality TV and shows that do no more than dumb down the youth of America. It was a great return by the band overall, but I digress about all of that.
I stood in the long line for will call, clutching to my camera, physically shaking. My mental preparations were not working. Shooting a show isn't necessarily easy, but it definitely adds pressure when it is a band you have been listening to and idolized for over 20 years.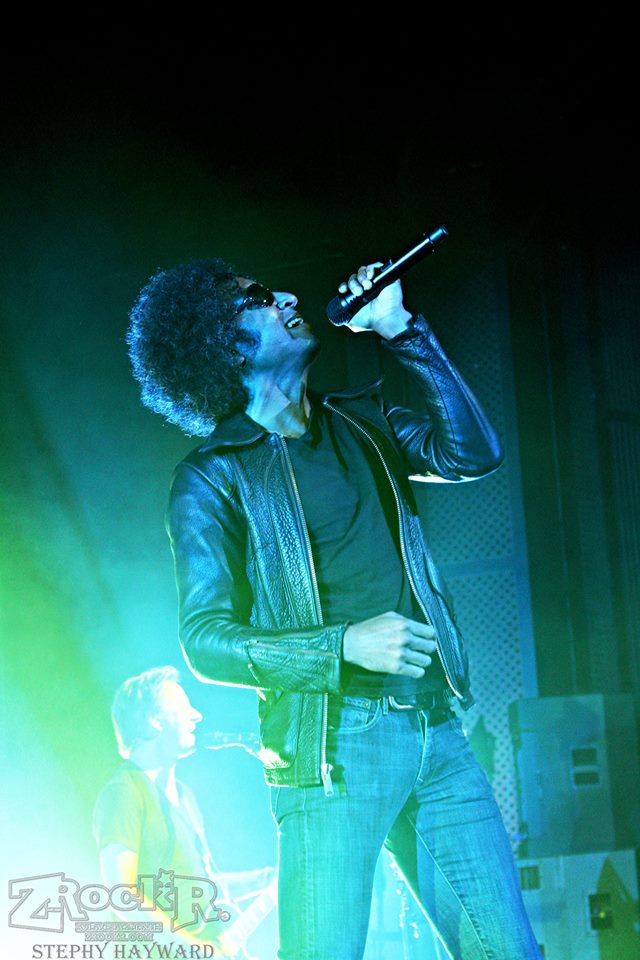 Myself and the other photographers for the show were lead through the crowd and up to the photo pit. I stood in the middle, able to put my hands on the stage if I wanted. The set list sat before me, taped to the stage, but I fought the urge to look, wanting the surprise of what would be played.
Then it happened…
The first to grace the stage was drummer Sean Kinney. The crowd went absolutely wild as he was followed by bassist Mike Inez, vocalist William DuVall, and finally the guitar God Jerry Cantrell. I felt my whole body go stiff and lost myself in the moment, trying to take everything in that was about to take place. I wanted the image to burn in my retinas. The screams of the crowd behind the pit almost pushed me forward with force, and as I took a deep breath and flipped my camera to "on", I whispered, "Here we go, Steph." I lifted my camera as the lights turned to an X-Files type of green.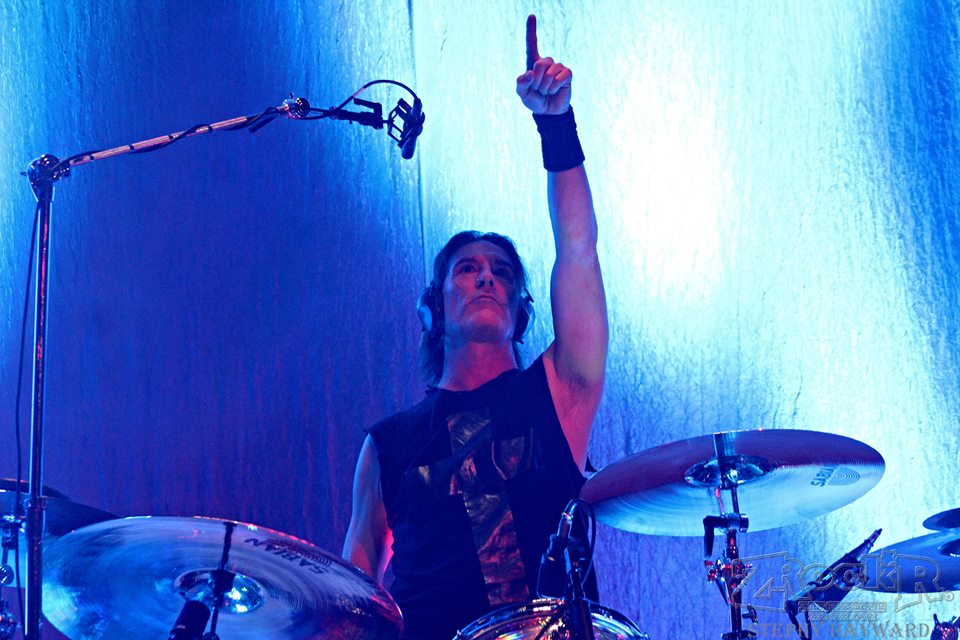 My eyes widened as the band broke into "Junkhead" off of the 1992 release, Dirt. I felt myself struggling to make sure to get the best shots possible while singing along to every word. This was the last song I would have expected them to open with, but to hear it was incredible. The crowd was equally impressed, and sang along as well. I fully understood why everyone was so impressed with DuVall's vocals, and even though it's not like my opinion matters much, he definitely gained this fan's seal of approval. He interacted with the crowd, reaching out at points to touch them.
After a small break to greet the crowd, they went into another classic AiC tune that drove the crowd, and myself, nuts. The chug chug chug of 1995's self titled album single "Again" started up, and the lights turned to a blood red. Again, no pun intended, the band played flawlessly. I moved a bit closer to Cantrell's side of the stage to get some close ups of him, only for him to run to Inez's side of the stage and then on to Kinney's drum riser. I felt a bit of a flustered emotion mix in with my excitement and awe. I was there to do a job and get great shots, and I wanted to be proud of these shots, seeing as this show meant the world to me. I watched Cantrell though through my long lens, and although he doesn't have those long blonde locks anymore, there were moments where he still looked exactly like he did in old videos, making what I call his grr face to the crowd.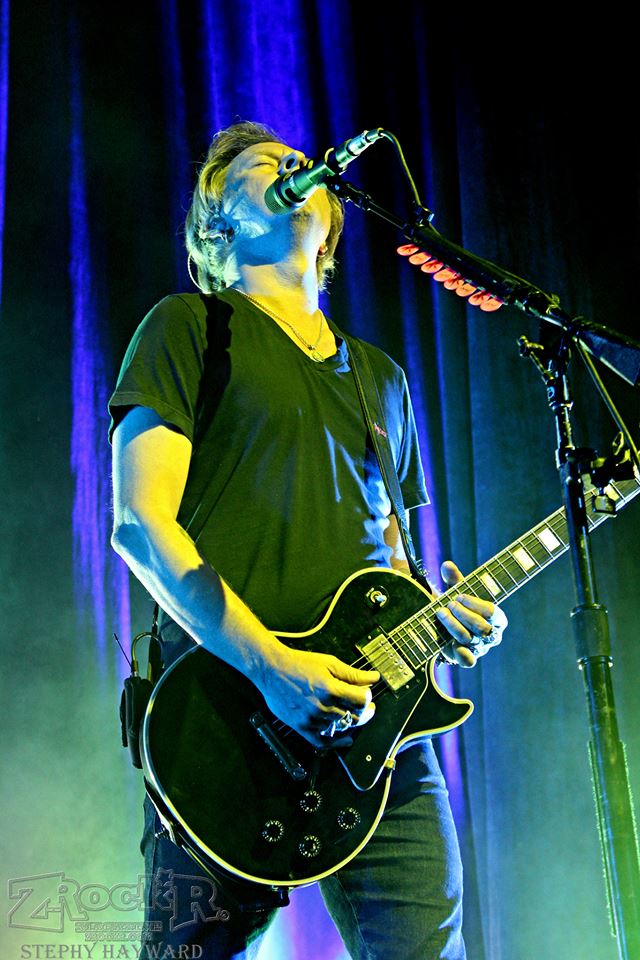 I kept clicking and adjusting my ISO and shutter speed so that I could capture everything in the best way possible as the final song I would be present for, 2009 Black Gives Way to Blue's single "Check My Brain", started up, accompanied by an ocean blue and white light setting, which is always a pain to shoot in for me. DuVall accompanied Cantrell on guitar for this one, so it was a bit easier to get shots of him. The guy moves around so much, which is awesome for a crowd, but hard for a photographer at times!
I packed up my camera reluctantly and made my way through the crowd with the rest of the photographers, as the bending notes of Dirt's "Angry Chair" took a hold of the crowd. Again, I sang along, looking back behind me to catch a small glimpse of the show before heading out of the venue. That is the one thing that kind of blows as a photographer sometimes when you don't have a ticket. You go in for three songs, and then you're out.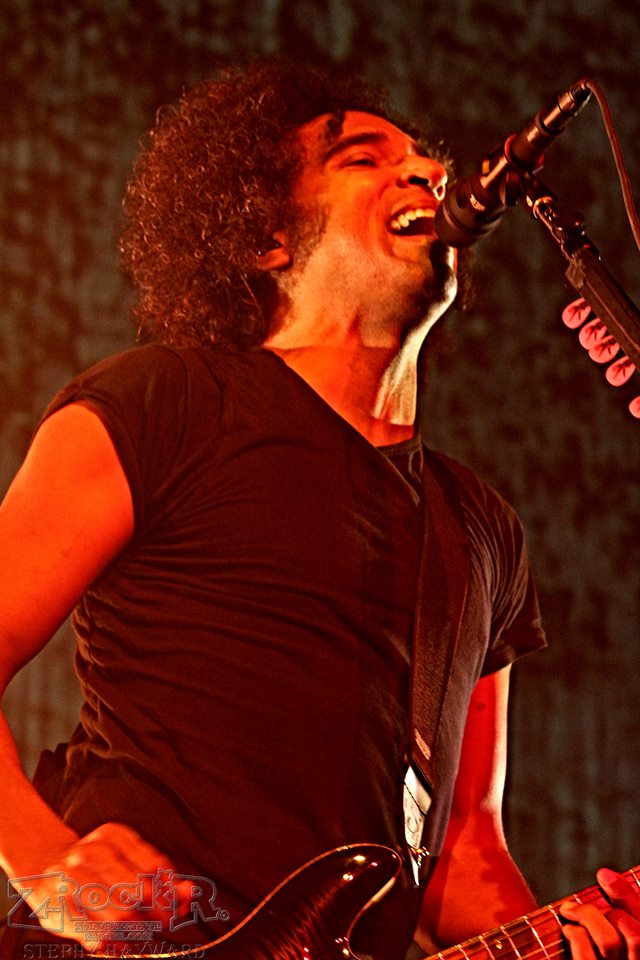 For the three and a half songs I got to witness, I was completely blown away. I knew the show wouldn't suck, but after twenty-five years, for a band to sound so clean and so amazing… I have no words. I spoke to some friends who had attended the show to get their thoughts on it as well, just to be sure that I wasn't just fangirling so hard that I was blinded by something. Everyone had the same conclusion; it was one of the best concerts to happen in Las Vegas this year. A few folks I spoke to had thought at first that it was tracked because of how on point everyone was, but trust me, being as close as I was, being a fellow musician, and having a habit of paying very close attention to everything going on, from the band to who is running the sound, to even the notes played, these guys were not tracked.
I wish that I would have been able to witness the entire set, but I am forever grateful that I got to witness even a fraction of the evening. The next time they grace a Las Vegas stage, I will definitely not miss it! If you have the chance to see these legends, then I advise you take it or you will definitely be sorry.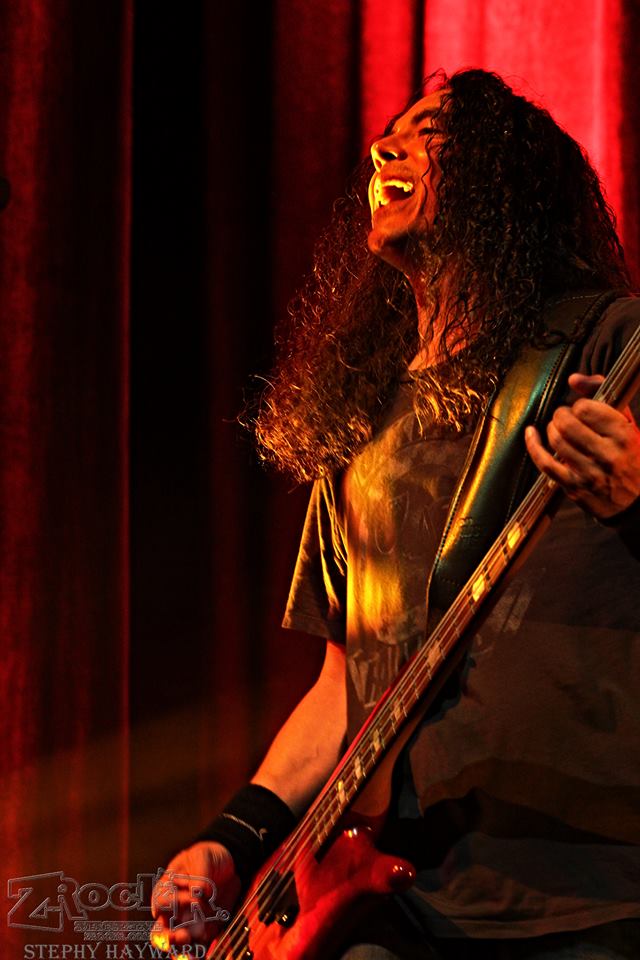 Setlist:
Junkhead
Again
Check My Brain
Angry Chair
Man in the Box
Nutshell
Hollow
Them Bones
Stone
Rooster
Got Me Wrong
Down in a Hole
Grind
It Ain't Like That
Would?
Encores:
Your Decision
No Excuses
We Die Young
Last of My Kind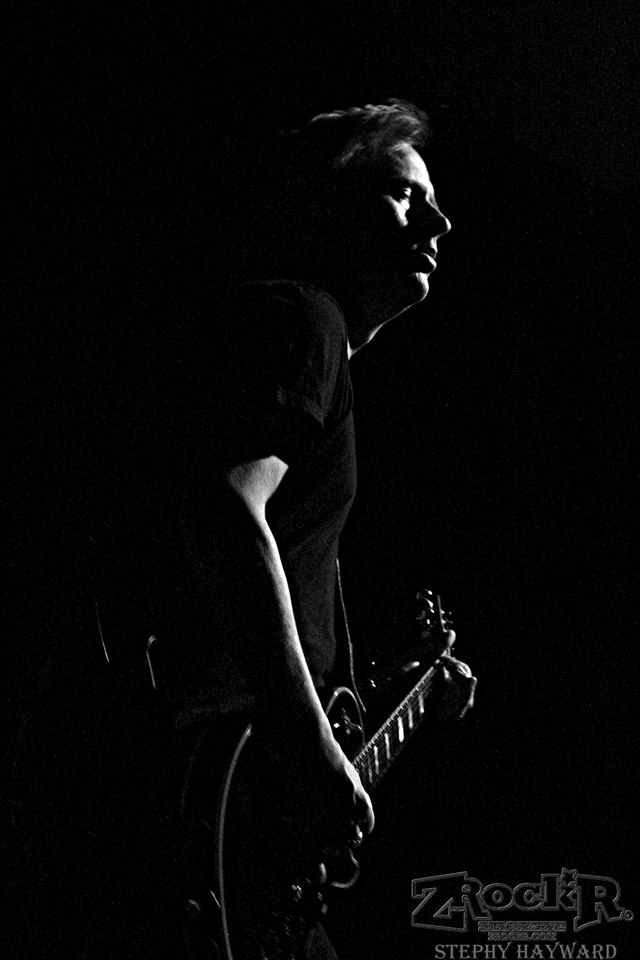 PHOTO CREDIT: All Photos by Stephy Hayward- © Stephy Hayward / ZRock'R Magazine- All Rights Reserved.