Small, dirty, intimate, loud, and brash; the way Hedwig is intended to be. Being as big a fan as I am of Hedwig, I went into this presentation not expecting much, but boy was I surprised.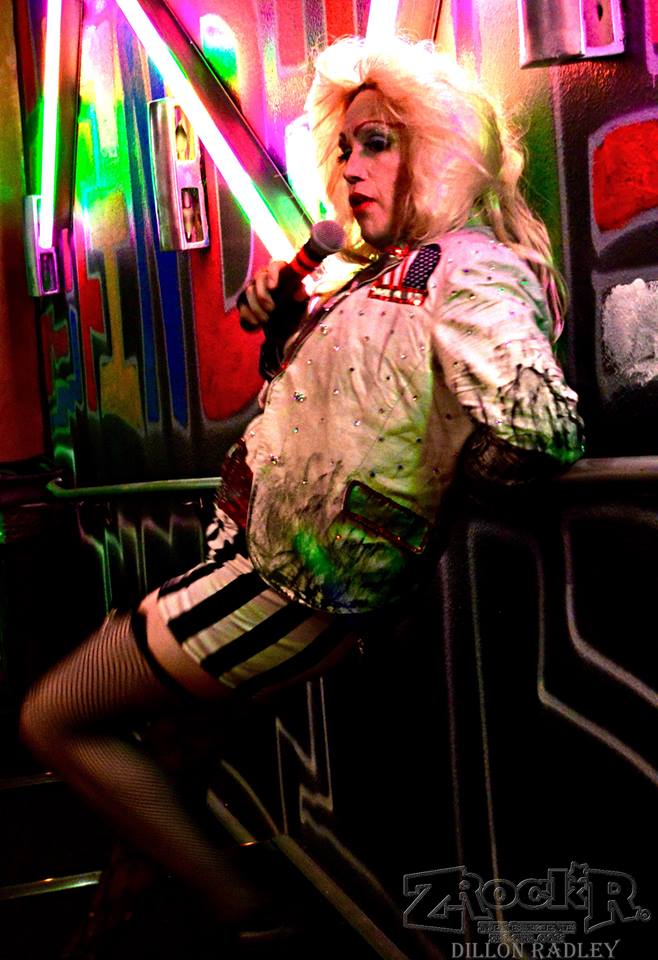 I had never been to the Onyx Theater before, and I can honestly say it's one of my favorite theaters I've ever had the pleasure to go to. It felt like an old dive bar and a porn theater had a transgender baby, with the smell of popcorn in the air, dim lighting, a cute little lounge area, and the friendliest fucking staff I've ever encountered.
The stage was a small little dinky, and poorly lit, rendition of a combination of Hedwig's vanity, wall of wigs/mannequin heads, "exit" door, for reference to the restaurant scene for  "Sugar Daddy," and live band including the handsome Yitzhak off to the side.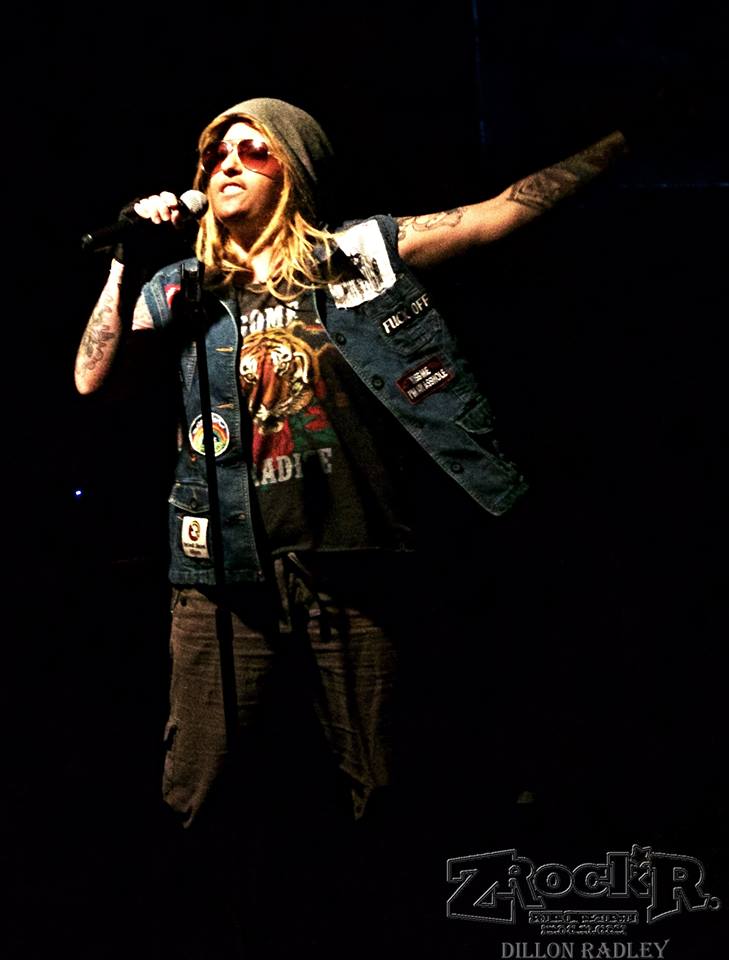 I was a little bummed that the band didn't look much like the band from most the other versions I've caught videos and photos of (aside from the drummer), but maybe that was the point? Either way, the lead Cory Benway, gave an outstanding and high energy performance as Hedwig. He reminded me of Tim Curry as Frank'n Furter, combined with our beloved Hanz, in the middle of a nervous breakdown. During the entire show they even had a projector screen in the background just like in the cinema version with the same images changing per song and story.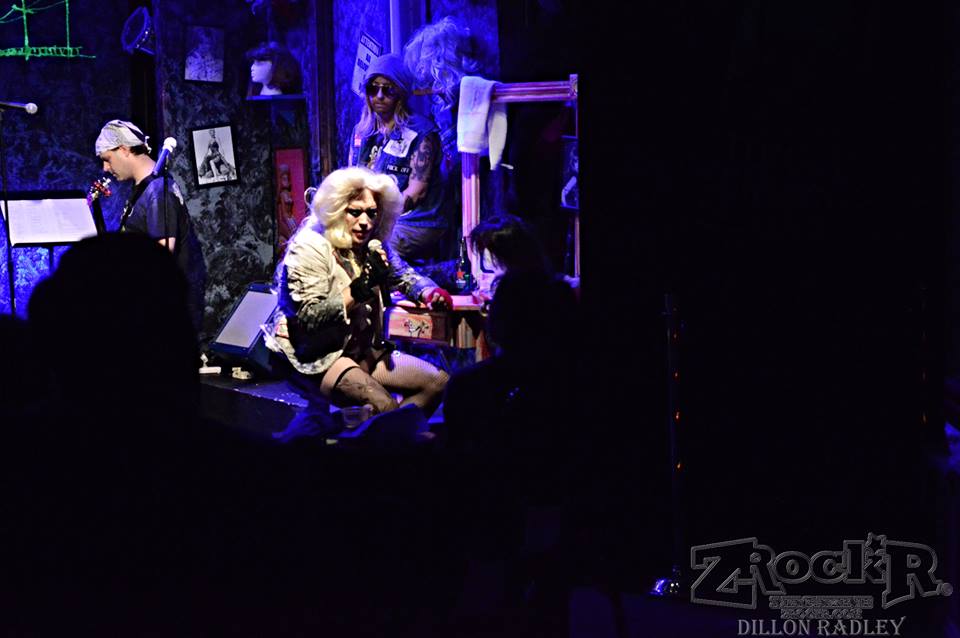 The show was very much like an intimate night with the drunk ramblings of a retiring, middle aged, rock n roll queen. Between every song was a story, a monologue, and a lead into what was being played next. The band looked disinterested in being there, though. The crowd was a little older, but bedazzled with the true Hedwig fans (much like in the movie) making the experience perfect and true to what I feel it should be like. Throughout the show I was smiling, laughing out loud, and I even felt a tear at one point roll down my cheek.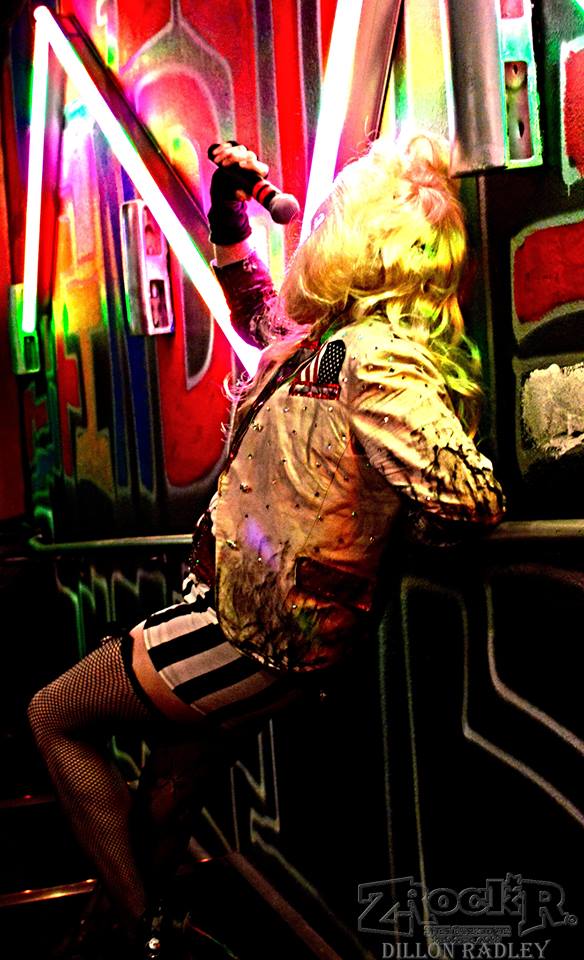 For those who are truly fans of this movie and are a part of the cult following it has, I implore you to see this show while you still can. It's not perfect or identical to the movie, but that's what made it so well done in my opinion. It did not follow scene for scene, but the dialogue, jokes, acting, emotions, music, and over all dedication was fantastic and on point.
Check out Hedwig and the Angry Inch showing now at The Onyx Theater
Produced and Directed for The Onyx Theater by Troy Heard
Running August 8 through August 29!
Tickets available at: https://onyxtheatre.thundertix.com/events/72095
PHOTO CREDIT:  All photos by Dillon Radley-  © Dillon Radley / ZRock'R Magazine- All Rights Reserved