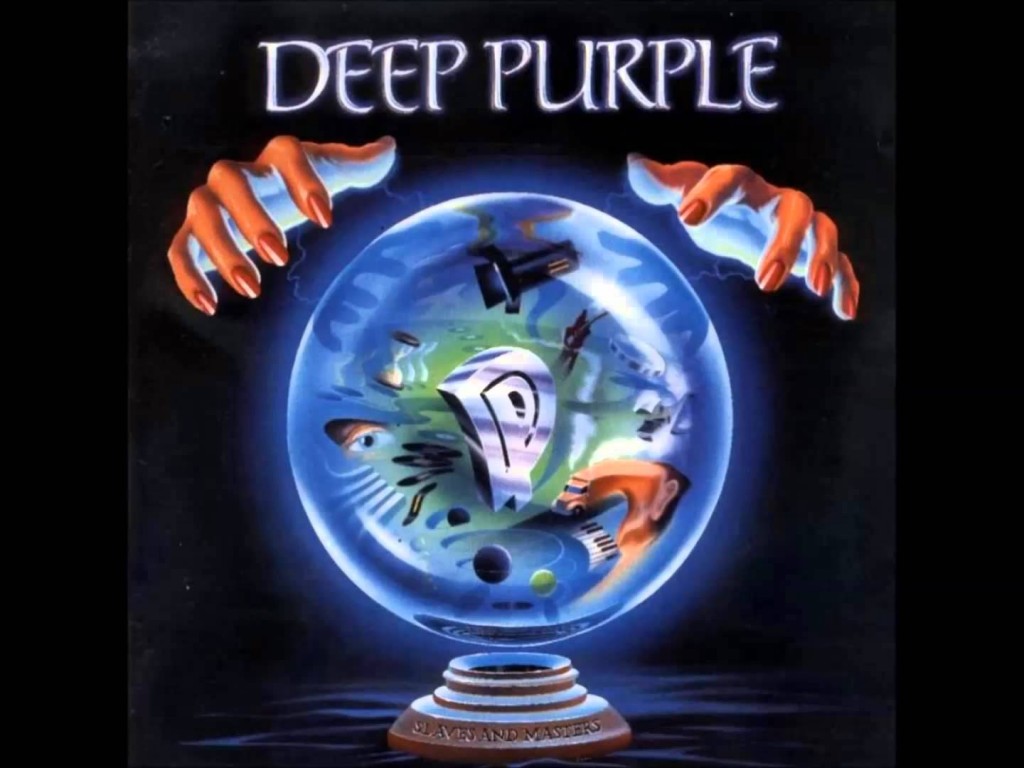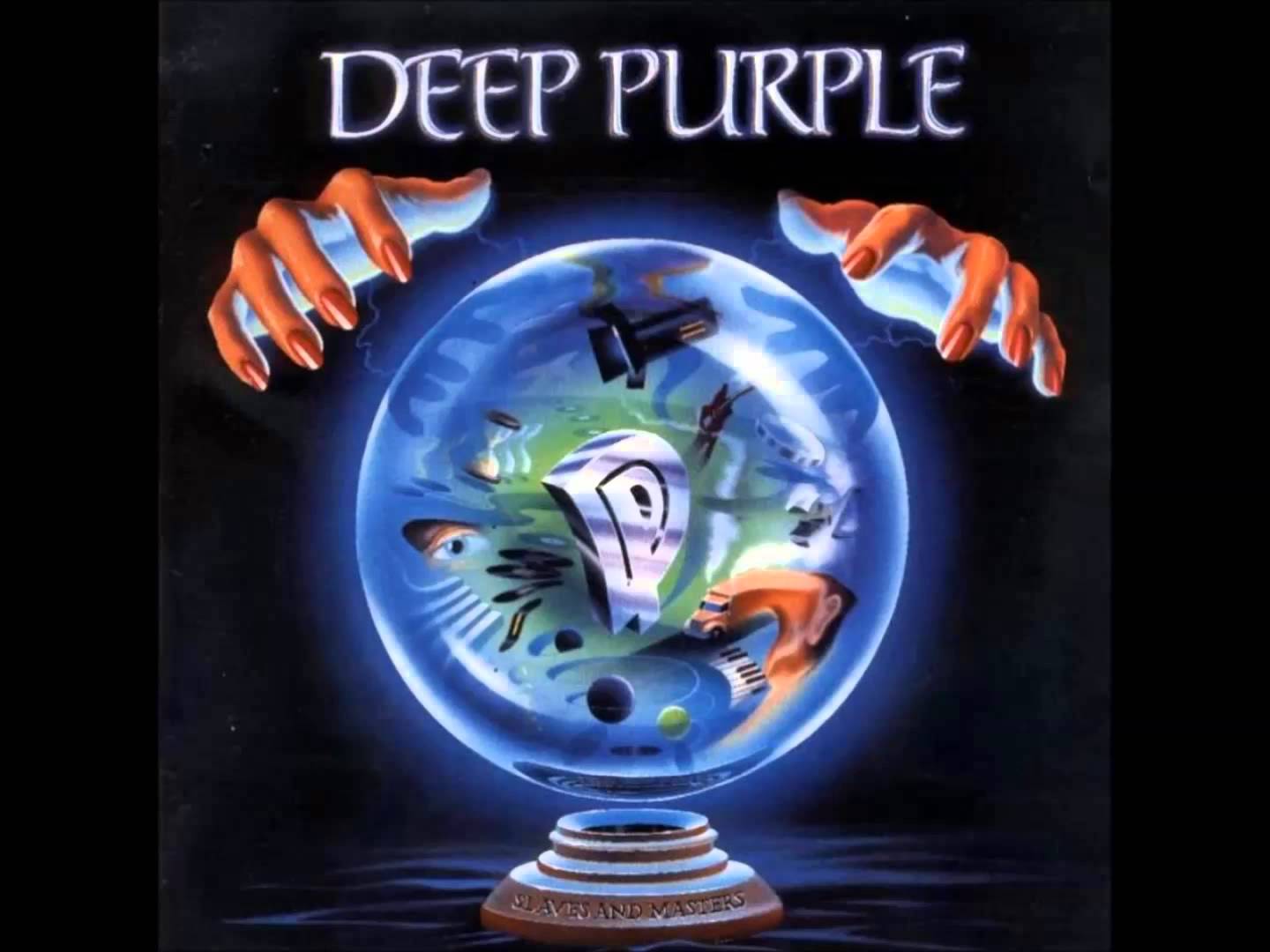 In 1984, fans were astonished when they got a Deep Purple reunion at long last, reuniting the classic Mark II lineup of Ian Gillan, Roger Glover, Ritchie Blackmore, Ian Paice, and Jon Lord. The reunion album released by the band, Perfect Strangers, was a runaway success and revealed that the band was back to stay. It also spawned a respectable follow-up effort in the form of 1987's The House of Blue Light.
Of course, rock reunions are not always the stuff that dreams are made of for the personnel serving in the band, as was the case here. It was clear that Ian Gillan and Ritchie Blackmore were no longer on the best of terms with one another, a conflict that threatened to tear the band apart from within, resulting in Gillan parting ways with the band a second time, leaving a vocalist void that needed to be filled if the group was going to continue in some shape or form.
The group initially had the desire to bring on Survivor vocalist Jimi Jamison, but complications with Jamison's management circle prevented this from happening. Although other vocalists were being considered, the group ultimately ended up bringing in Joe Lynn Turner, who had been a vocalist in Ritchie Blackmore's other band, Rainbow, singing lead vocals on their latter three studio albums. Turner's involvement in the band was short-lived; Gillan would be brought back later for the band's 25th anniversary, though Blackmore would leave Deep Purple for good not long thereafter, eventually pursuing medieval folk music full time (no, seriously!) As it stands, 1990's Slaves and Masters is the only Deep Purple studio album on which Turner sang.
Over the years, Slaves and Masters has gotten very mixed reviews. Loyalists of the album claim that it contains some very underrated cuts from the band, while detractors believe it is too derivative of Joe Lynn Turner's Rainbow period and the AOR-style music that dominated the 80s. Neither party is really wrong here; this is definitely a far cry from Deep Purple in the days of old, but there is still a lot to love about this album. Some of the sounds on here are a bit formulaic of the era, but there is not really a weak track in the mix, either.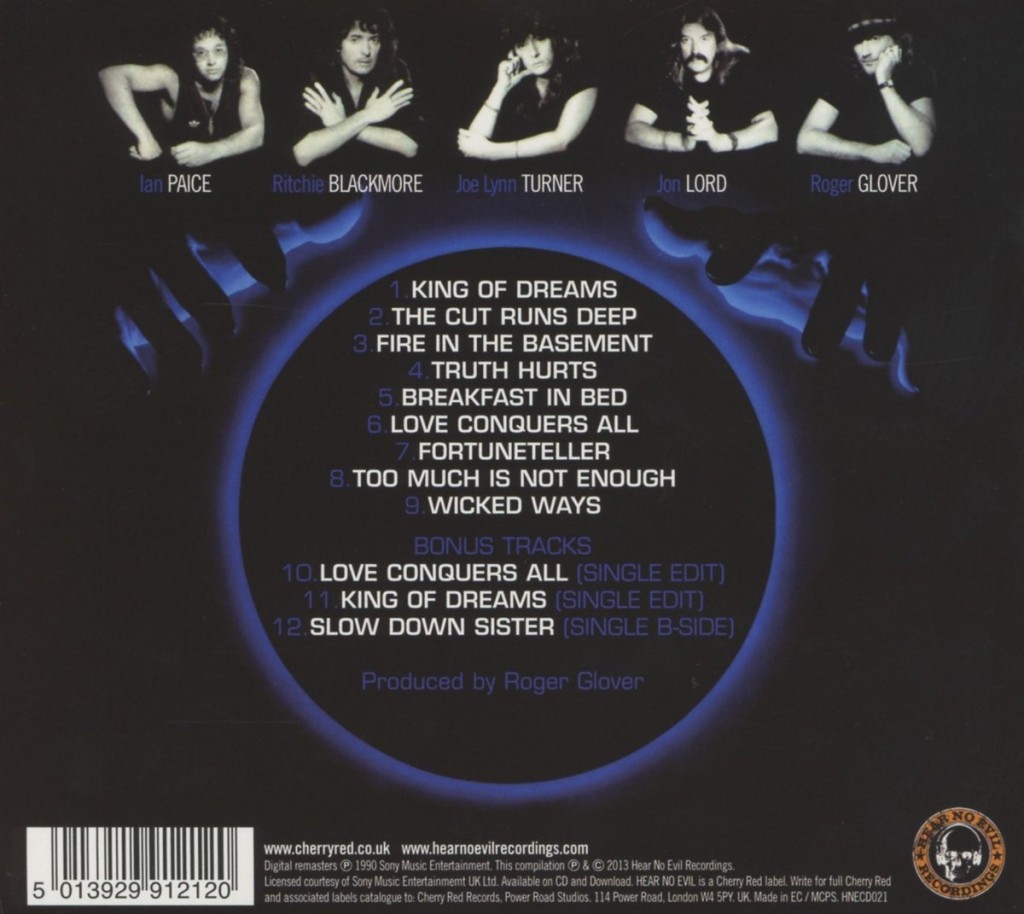 One thing that all fans seem to agree on – opening track "King of Dreams" is the best on the record, an epic and melodic rocker that starts the album in fine form and features one of Turner's best vocal performances. It is a classic and ranks amongst my all-time favorite Deep Purple songs (it may be heresy saying that, but do I look like I care?) "The Cut Runs Deep" is a great straightforward rock, and Jon Lord (RIP) even gets a chance to shine in the latter half of the song in the form of a kick-ass keyboard solo. "Fire in the Basement" is a great bluesy classic rock style tune that keeps things moving along and interesting. "Truth Hurts" slows things down but still rocks hard, giving listeners a nice mix of heavy and melodic sounds alike, and is followed up by the equally impressive Bad Company-esque "Breakfast in Bed." "Love Conquers All" is the obligatory ballad, and while it does not bring anything too original to the table, it is definitely a respectable track, ranking amongst the more popular cuts on this record. "Fortuneteller" is another attempt at melodic hard rock, and does not disappoint either. The pace picks up with "Too Much is Not Enough," which is an attempt at more straightforward rock sounds. Closing things out is "Wicked Ways," a fantastic rocker that brings Jon Lord's keyboards center stage once again, with solid results! Slaves and Masters has a few tracks that last longer than they need to, and about one song too many, but that does not make it a weak album by any stretch of the imagination!
The album was recently remastered and reissued with two bonus tracks; the non-album cut "Slow Down Sister" (actually recorded by the band for a soundtrack around this same time period) and an edited version of "Love Conquers All." The UK remaster also includes an edit of "King of Dreams," so you may want to seek out that version if you are a big fan of this era who wants to have everything.
Slaves and Masters is not the jewel in Deep Purple's crown, but it is an underrated effort that deserves to get more credit than it does. The always talented Joe Lynn Turner gives fans some great vocals in his lone contribution to the band's catalogue. This album is worth adding to any Deep Purple collection, but make sure you buy one of the remastered versions to get "Slow Down Sister" as an additional track. This album is an oft-forgotten gem and should not be overlooked by fans of Deep Purple, Rainbow, or any of the associated bands/band members/etc.