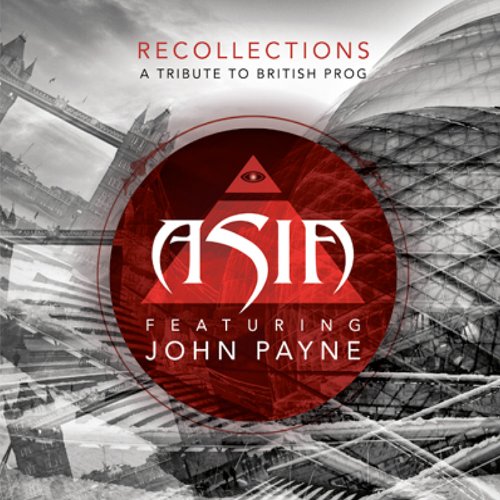 Asia scored some major pop hits in the 1980s, beautifully merging the worlds of pop and prog rock. Following the departure of original bassist/vocalist John Wetton, John Payne filled the vacancy and took the band into a whole new era of musical excellence. Following Wetton's reunion with the classic band, Payne continued to perform as a separate "Asia featuring John Payne" band, which is still making music to this day.
Recollections is the latest release from Payne's version of Asia, featuring his band performing covers of classic progressive rock songs, from various artists spanning a lengthy period. Payne has been a part of various bands over the years and has a wide array of musical influence; this fan for one was very eager to hear his take on the classic prog tunes.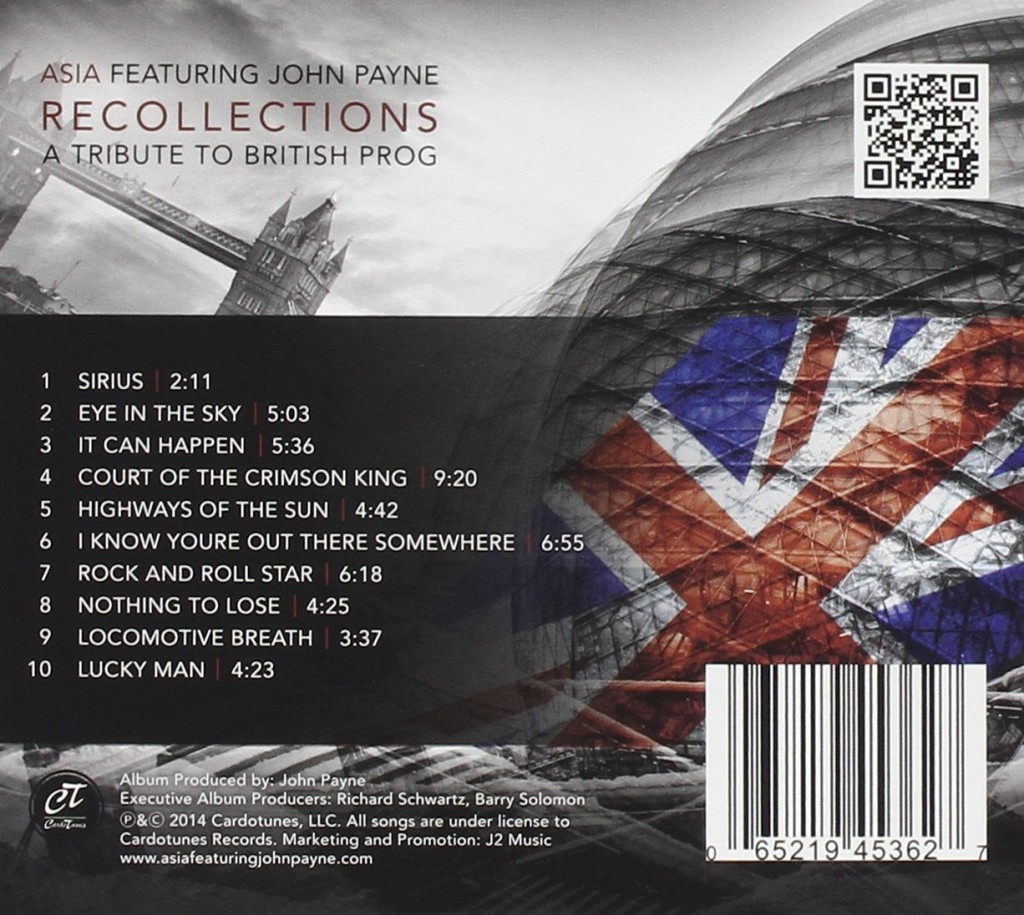 Just one look at the tracklist reveals just how diverse an array of songs Payne and company have brought together on this release. If you are a classic rock fan like myself, the majority of these titles will be recognizable, yet many of them are deeper cuts that one must dig beneath the surface to be aware of. I like a tracklist that combines the hits and deep tracks; Payne and company succeed in this aspect without question!
As for the actual takes on these songs, how do Payne and company hold up? I was actually pleasantly surprised with how the release turned out aside from two minor exceptions (more on that later). The songs are true to the originals, yet at the same time Payne manages to put his own spin on them, meaning these never feel like outright "clones" of the original songs. Covers albums are often hard to review because it seems like the artists either A) simply copy the original tunes and bring nothing new to the table, or B) try too hard and transform the song to the point that it is no longer recognizable. Payne gives us the happy medium and is guilty of neither of these things on the majority of the album's cuts.
There are many highlights to be experienced here. The opening of "Sirius/Eye in the Sky" (originally by Alan Parsons) makes for a great way to kick things off, retaining the commercial appeal of the original song but with a few extra touches that help Payne to make it his own. The tracklist covers more commercial cuts like Yes' "It Could Happen" but also delves into deeper, more progressive territory with covers like King Crimson's classic "In the Court of the Crimson King," presented in all its nine-minute-plus glory! From familiar favorites to deeper classics, fans will love what they here throughout the release.
The bad news is that the last two tracks simply do not live up to the standard set by the rest of an otherwise stellar release. I have no reservations in saying that this take on "Locomotive Breath" is absolutely atrocious; it sounds like an 80s dance song! Stripped of the hard rock vibe that made Jethro Tull's original so fantastic and distinctive, fans can skip this one. The closing take on Emerson, Lake and Palmer's "Lucky Man" is ruined through the use of far too many instruments and musical elements; the original song was primarily just Greg Lake vocals and an acoustic guitar, that version was a beautiful and simple song that did not need to be overblown with all of these other instruments thrown into the mix. Fortunately, these are the only two weak cuts in an otherwise solid package.
John Payne and company have released a splendid covers album in the form of Recollections, aside from the two duds at the end, which we can overlook. If you are a fan of classic progressive rock, John Payne, Asia, or both, you will find plenty of reasons to add this one to your collection.