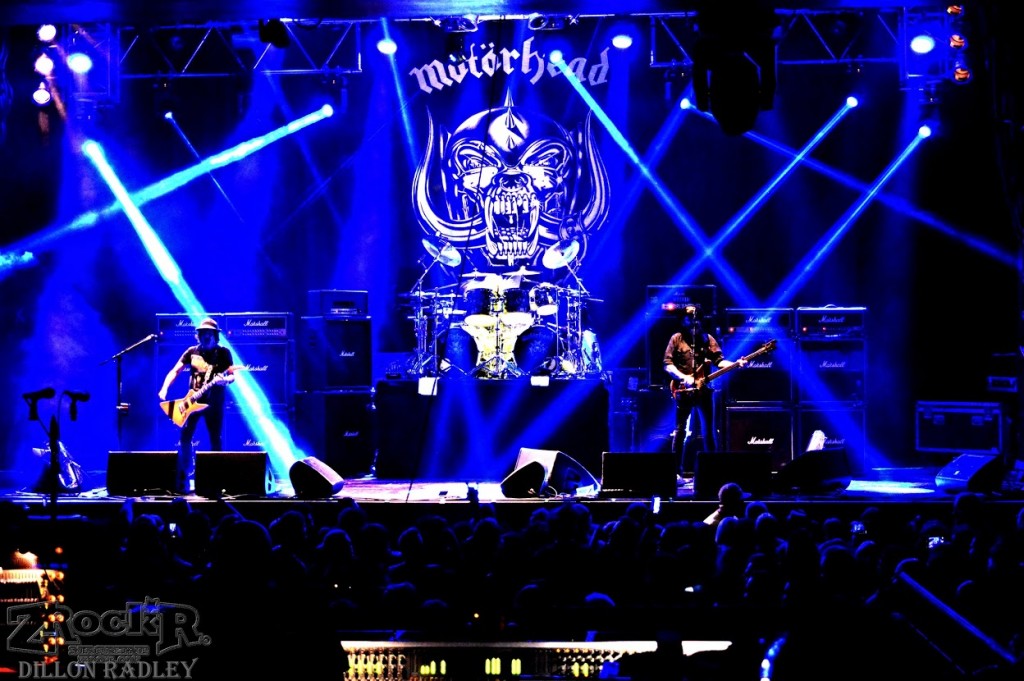 I'd like to start off with a brief review of the opening band, Saxon. Long-time touring partners of Motorhead, and hailing from England, they definitely have their sound locked down. While the sound was good and the majority of the crowd seemed to enjoy it, I was having issues getting into it. They have their style of stage presence and can definitely go through the motions, but it left a lot to be desired.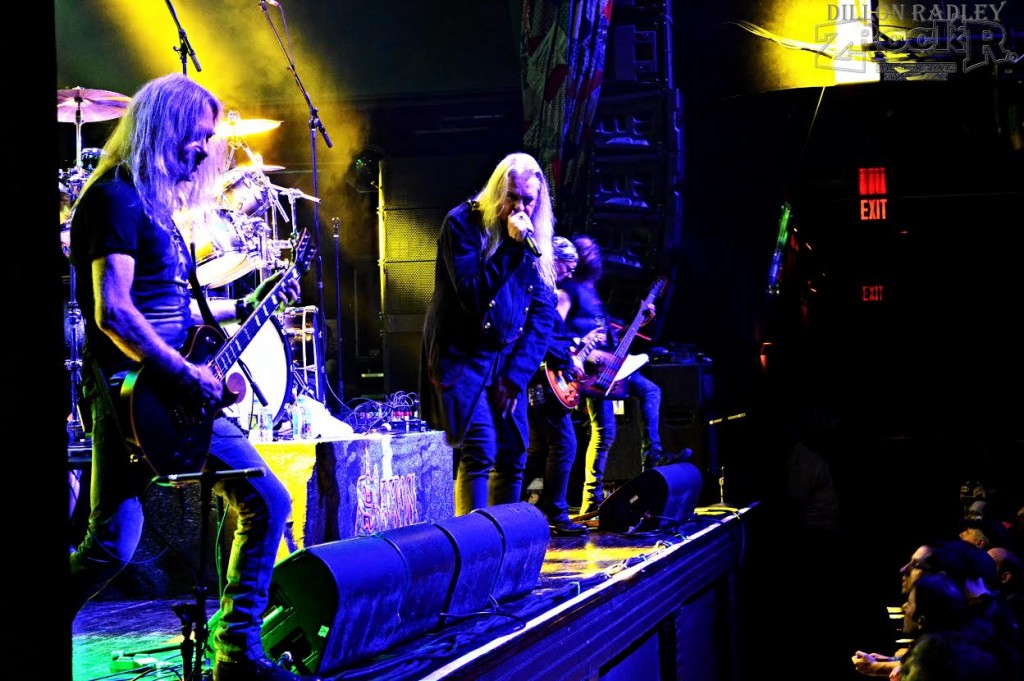 As we waited for Motorhead to come out, the great people of Las Vegas were singing to the overhead songs from other classic acts such as Black Sabbath. This is when Lemmy victoriously announced, "We are Motorhead, and we play Rock 'N' Roll!"
Well, what else could you expect from a band with four decades of touring experience but flawless execution of songs from their oldest works to the new album about to be released in the upcoming days?
First, they kicked it off with a blaze of speed with the track "Damage Case". Quickly, you noticed smooth, professional transitions between each song leading up to the classic "We Are Motorhead". You can tell that they crafted a well-balanced set between their groundbreaking, influential thrash-style to their slower blues driven material. They then dove into another favorite track, "Metropolis" until they reached a stopping point, if you want to call it that. What was thought to be an intermission turned out to be an incredible guitar solo by the mad axe man Phil Campbell, who has been with the band for thirty-one years.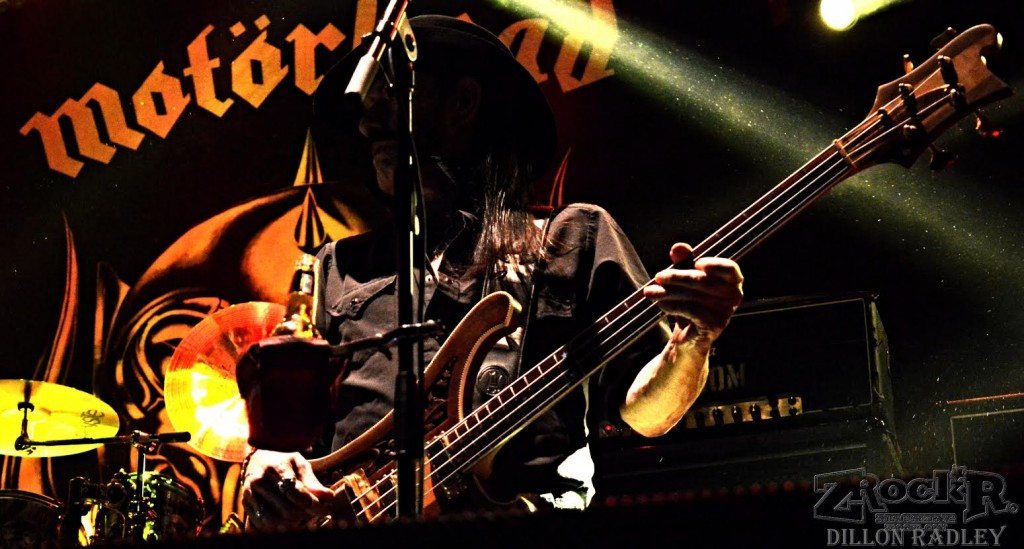 Motorhead has, as mentioned earlier, been touring for four decades, and age has not caught up with them. A worthy note for my experience; they have been doing this for about two of my lifetimes. They were truly inspiring to every musician that was in the crowd, the lucky fans.
Back to the show. The fast-paced songs that made them iconic were whipping the crowd into a flurry. Beer was spilling, people were moshing, and a strong sense of unity was floating about the House of Blues. The strongest part of the night was how they ended it, in typical, huge rock 'n' roll form!
The end of "Doctor Rock" lead seamlessly into a drum solo from the legendary Mikkey Dee, introduced by Lemmy as "The Greatest Drummer in the World". This drum solo was fantastic, full of showmanship and tricks that really showed off the veteran's love of heavy metal. They announced that "Ace of Spades" would be their last song unless there was considerable noise from the crowd, to which we enthusiastically exceeded the expectation. Personally, "Overkill" was my favorite song of the night, partly for the fact that they made a mistake in it. This seems odd, but most didn't even catch it. This is where the experience comes into play; I had to think about the mistake, and it looked like it could have been planned even though it was not. Professionals that have been the in game for as long as they have will still make mistakes, but have reached a certain level of ability to keep it rocking on the rails.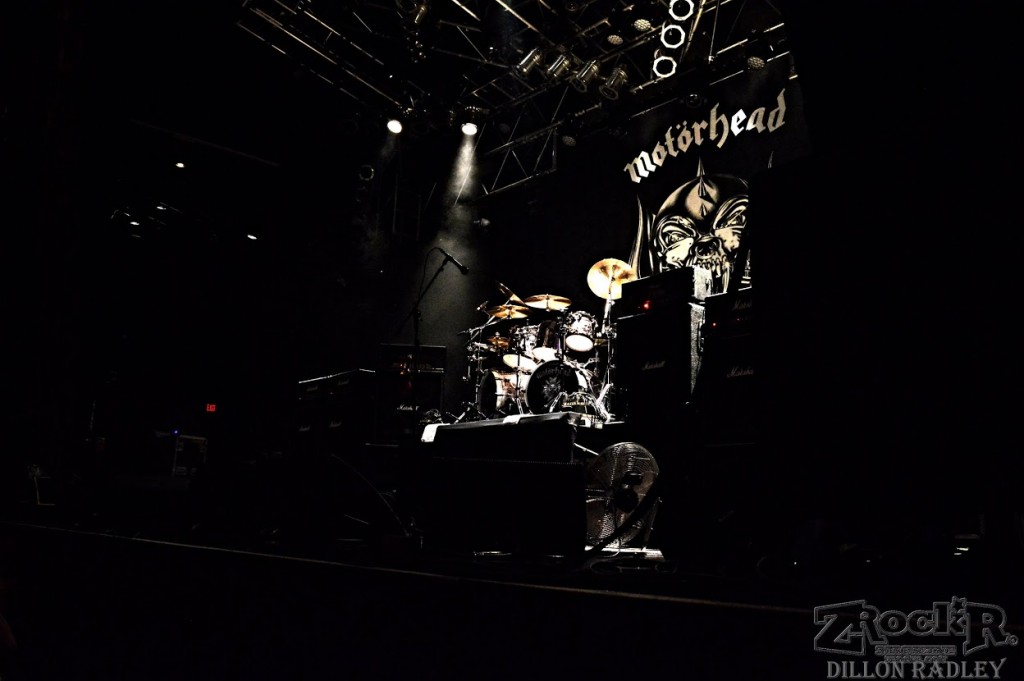 With that I leave you with this: They are Motorhead and they play fucking rock n' roll!     – Jordan Kloepfer
Editor's Note:  Jordan Kloepfer is the lead vocalist of Vegas metal band Casket Raider and a life long fan of Motorhead.  He is our special guest writer for this review of the legendary English metal band.  The opinions expressed are his own and not necessarily those of ZRock'R Entertainment –  though we both agree on this for certain- Lemmy fuckin' RULES!
PHOTO CREDIT:  All photos by Dillon Radley for ZRock'R Magazine-  © 2015 ZRock'R Entertainment, LLC- All Rights Reserved