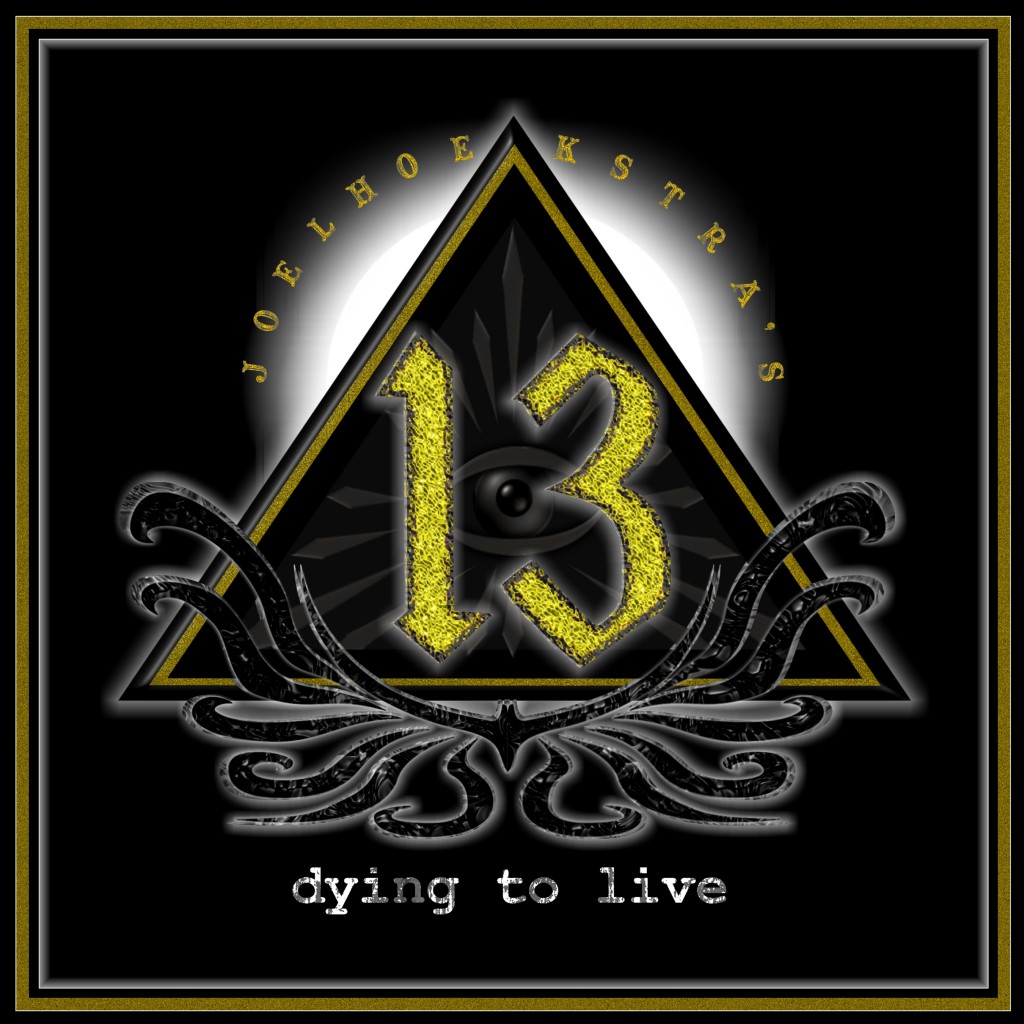 With bands like Night Ranger, Trans-Siberian Orchestra, Whitesnake (with whom he currently plays) and a number of solo albums, Joel Hoekstra continues to leave a lasting impact on the world of rock and roll. This is a guitarist who has left an impression on fans all around the globe, and will continue to do so for years to come.
Dying to Live is the first album from Joel Hoekstra's 13, featuring Hoekstra playing in a band that features bassist Tony Franklin (The Firm, Blue Murder), drummer Vinny Appice (Black Sabbath, Dio), vocalist Jeff Scott Soto (Journey, Rising Force), and vocalist Russell Allen (Symphony X, Adrenaline Mob). Special guests on the album include Derek Sherinian, Chloe Lowery, Toby Hitchcock, Charlie Zeleny, and Dave Eggar.
Hoekstra has been making a mark on the music world for years now, though I admit prior to this release I had never listened to any of his solo material. That said, this fan was all the more eager to give Dying to Live a listen; he is a guitarist who does not fail to please and remains a fan favorite all these years later for all the right reasons. Being one of the very few men solid enough to replace Doug Aldrich in Whitesnake should say something as well. After giving Dying to Live a listen at long last, how does it fare? Will long time Hoekstra fans want to add this one to their collections?
Solo albums and side projects are a risky proposition; we have seen and hit and miss attempts at established artists pulling this off in recent years, but I am proud to say that, aside from a few minor missteps, Joel Hoekstra's 13 manages to impress with Dying to Live. The album is a solid mixture of classic hard rock and power rock sounds, with more modern elements coming into play throughout the record's duration as well.
Hoekstra could have just released a solo album in the style of Whitesnake and critics likely would have lauded it just the same, but clearly he and his new 13 band were not content to do that; I admire artists who are willing to branch out and try something different for their respective side projects and solo albums, and the results here pay off in the end. Hoekstra brings his sound into the 21st century, managing to modernize without blatantly copying what all of today's artists are doing; an all too common mistake made by so many of his peers.
The variety of songs on here is quite solid, consisting of harder, heavier songs, more melodic ones, and everything in between. There are even a few acoustic moments thrown in for good measure! The result here is a concise mixture of songs that are diverse enough to hold your attention, yet for the most part still flow well together as an album. The vocals, served up by both Soto and Allen, sound great and are appropriate for the tracks at hand. Vinny Appice and Tony Franklin round out the rhythm section nicely; a look back at their past bands/projects/etc. will tell you everything you need to know about these guys. Of course Hoekstra's playing throughout remains a major focal point; there is a reason this guy continues to be praised by rock and metal fans alike. Guest star Derek Sherinian absolutely kicks ass on the keyboards; any moment he plays is a highlight as well.
The only real weakness on the album is the duet "What We Believe" that closes out the album, which is a boring adult contemporary Top 40-style ballad that feels horribly out of place on the album, and is about twice as long as it needs to be. Aside from the one dud, though, the album is a solid release and nice mix of past and present sounds.
Overall, Dying to Live is a solid release from one of rock's finest guitarists, continuing to prove himself out there in the rock and roll world today. It is a solid release, and one that shows he is staying relevant and modernizing, without being the "copycat" of modern trends so many classic artists have become. For these reasons, this new release from Joel Hoekstra comes strongly recommended!