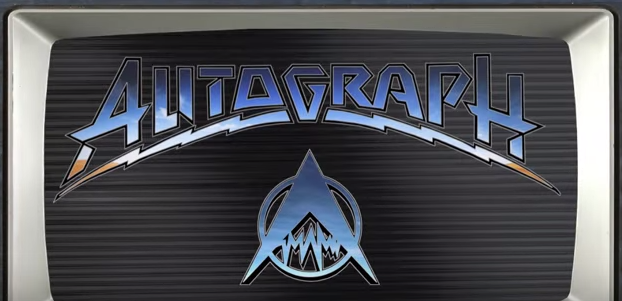 Autograph will forever be known for their classic 80s rock anthem "Turn Up the Radio," which remains a definitive anthem of the era. To this day, it is one of the most widely requested and beloved of all 80s rock songs. The group persevered through numerous points of time in various incarnations well beyond that classic tune, but never again topped the smash success of that gem.
That said, the Autograph story is far from over. The new incarnation of the band teams classic members Randy Rand (bass) and Steve Lynch (guitar) with new members Simon Daniels (vocals, also of Jailhouse) and Marc Wieland (drums). The new lineup has played a number of shows and recorded some new tracks as well.
"Every Generation" is the latest track recorded by the new version of the band, following up "I Lost My Mind in America" and "You Are Us, We Are You." Despite it being over 30 years since the band released their best known song, they are definitely remaining active; the fact that this latest incarnation of the group has already given us three songs of totally new and originally material should say something!
One thing that has impressed this fan about Autograph on these newer tracks is that they are making a profound attempt to modernize their sound and do not simply copy the old days. Yet they do not make the all too common mistake of mimicking what is popular today, either. There is a definite 80s vibe here, yet the song still feels modern and fresh. This is not my favorite of the new tracks from the band ("I Lost My Mind in America" currently holds that title) but it is a worthy addition to the band's canon, and hopefully not the last new song that we get out of them. This new lineup has already proven themselves more than adept at putting out fresh material; more than I can say for a good many bands of this era.
"Every Generation" is a solid addition to Autograph's catalogue, with a number of new songs continuing to be released from the latest incarnation of the band. If you are a fan, you owe it to yourself to give this one a listen.
https://www.youtube.com/watch?v=vF9eyQgyO8s&feature=youtu.be