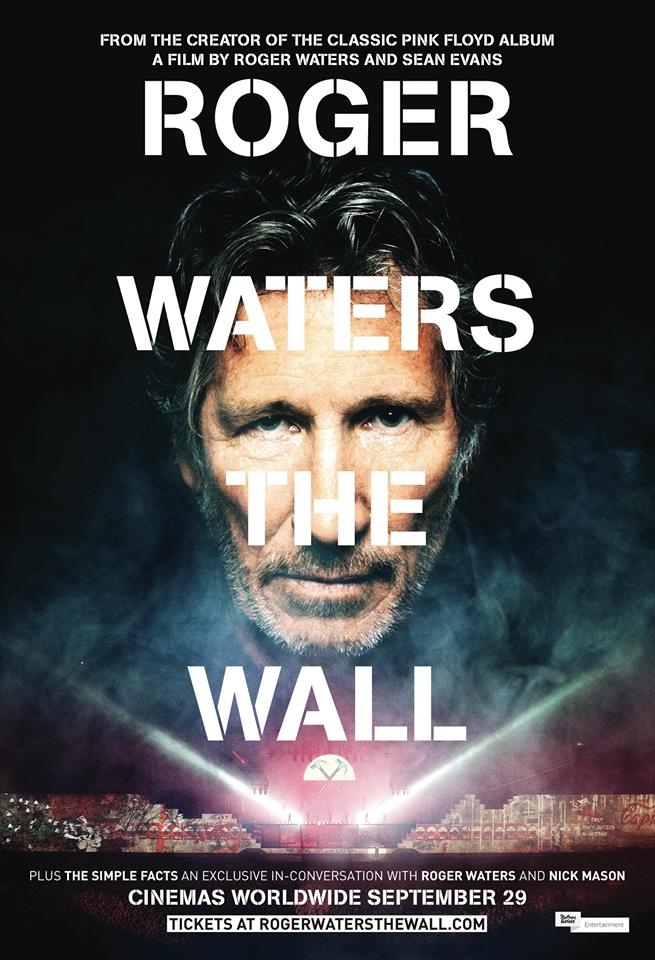 As one of the true visionaries in the rock and roll world, Roger Waters has been going strong for nearly half a century. Well known to the musical public for his role in Pink Floyd, of whom he was a member from their early genesis up until the mid 1980s, he is perhaps best known for his work on The Wall, an ambitious and epic concept album from 1979, based in part on his own struggles and difficult times in life. It remains one of classic rock's most widely revered albums and one of the truly essential staples in the Pink Floyd catalogue, containing a coherent and intriguing story as a whole, but also spawning individual hits like "Another Brick in the Wall," "Hey You," "Young Lust," "Comfortably Numb," and "Run Like Hell."
In recent years, Waters, long since separated from David Gilmour and the other members of Pink Floyd, has resurrected The Wall in the form of epic live shows, featuring a performance of the complete album, with a stage system and props that have spared no expense whatsoever. These performances of The Wall, with Waters and an all-star band of musicians, have garnered him further acclaim and recognition. It is amazing that even in his early seventies, at an age when many of his contemporaries would have thrown in the towel and been content to make a living on musical royalties alone, Waters keeps pushing forth.
Upon hearing that there was a new The Wall movie coming out, featuring Waters in concert performing the classic album, this fan knew he would be there. This film is not to be confused with the animated Pink Floyd The Wall film from 1982, although some of the video screen content at the live show presented here does integrate footage from that movie.
The concert footage is filmed on a recent The Wall tour, with the show being performed in massive locales for huge audiences, complete with a full "wall" which doubles as a video screen of sorts, as well as numerous elaborate props, including large puppets, airplanes, spotlights, and plenty of other surprises. The entire album is performed, with Waters accompanied by a full band.
The other portion of the film, interspaced with the performance, features "story" scenes with Waters traveling the European countryside as he goes to visit the graves of his father and grandfather, both of whom were killed in wars. He continues towards a new monument erected in Italy, in honor of his father and the other men that perished there in the Second World War.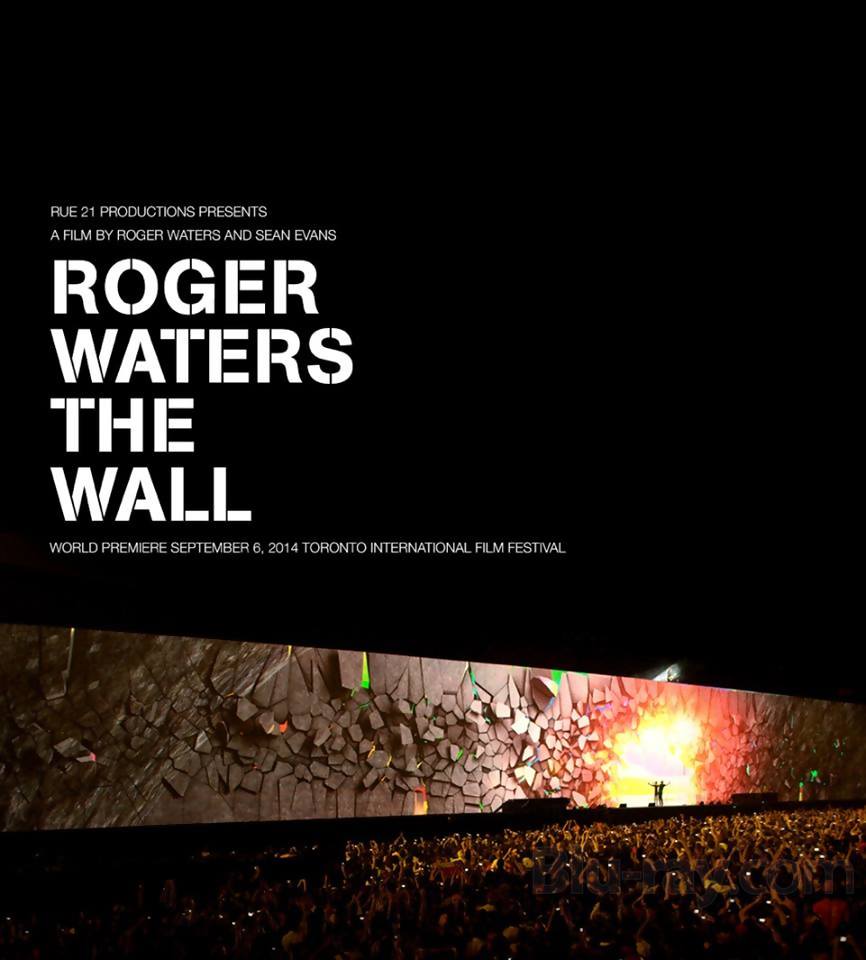 The Wall is one of Pink Floyd's most ambitious and accomplished albums, and I am glad to see Waters keeping it alive here in live form. It is difficult to review this film in that it is certainly not a conventional concert film, largely due to the "story" scenes, but overall it is a triumph that no fan of Pink Floyd or Waters will want to miss. The final product comes together nicely and makes this essential viewing.
For the actual on stage production of the performance itself, to say Waters and his crew spared no expense would be an understatement. The massive "wall" prop is particularly impressive, becoming the centerpiece of the entire performance and playing host to video footage, being effectively utilized as a prop as well. Images of this show are going to remain embedded in your mind long after you see the film; including listings of war casualties (civilian and enlisted alike), bombers dropping their payloads, Waters in a Nazi-esque uniform firing a machine gun, Waters playing "Mother" acoustic alongside his 1980 self on the video screens, and a giant air-filled pig circulating over the heads of the audience members. The fact that these audiences are largely comprised of younger people who were not born when the album first came out should go to show just how timeless the music itself really is.
The big risk the film takes comes in the form of the vignettes that are interspaced amidst the concert footage, featuring Waters touring the European countryside on a personal journey to visit the graves of his father and grandfather, as well as visit the new war memorial in Italy in tribute to his father and other men that lost their lives there when the Second World War was at its deadliest. As someone who loves music, I usually am not a fan of when an artist attempts to make a concert film and interspaces material like this; it typically breaks up the flow of the concert and does more harm than good. Unlike many attempts at this from other artists, though, Waters' exploits here are actually enjoyable, moving, and worth watching. They provide an interesting parallel with the story told on the concert stage, and lend a surreal yet dramatic feel to it all. Hell, there were moments here that have actually stuck with me just as much as the actual concert itself, and that is definitely saying something (the scene of Waters with a foreign bartender is worth the price of admission alone). In interviews Waters claimed that this material was not scripted, and if that is true, it would definitely account for his emotional reactions on display throughout said segments.
The Wall is as powerful as an album now as it was upon its release in 1979, and Roger Waters proves he is more than up to the task of keeping this legendary rock opera alive on the world stage; even in his seventies he shows no signs of throwing in the proverbial towel. The dramatic interquels interspaced within the concert itself make for one of the more intriguing and interesting concert films of recent years. If you are at all a Pink Floyd or Roger Waters fan, Roger Waters The Wall is essential viewing and listening.
DISCLAIMER: All images in this review are the property of their respective copyright holders. For promotional use only. All rights reserved.