Uniting three of the top names in the world of hard rock and metal, the Winery Dogs were seen with great anticipation upon the release of their debut in 2013. With the combined talents of Richie Kotzen (Mr. Big, Poison), Billy Sheehan (Talas, Mr. Big) and Mike Portnoy (Dream Theater, Adrenaline Mob), expectations were high all across the board.
While the first album was universally revered by critics and fans alike upon its release, I myself did not share everyone else's optimism, finding it to be too derivative of modern rock sounds; in particular Kotzen's vocals sounded like he was mimicking Chris Cornell, and many of the songs sounded like inferior takes on the work of other more modern bands. Obviously my opinion was in the minority, despite my being a fan of all of the musicians that made up the group.
That said, I remained optimistic for future releases from the band; after all these are some of the top men in the rock and metal world. This fan loved Kotzen in Poison, Sheehan in Mr. Big, and of course, Portnoy in Dream Theater. Hot Streak is the second album from the Winery Dogs, coming out nearly two years after their first record. How does the band fare this time around?
Okay, I think I have gotten my point across that I was not too crazy about the first Winery Dogs album despite all of the positive press that other people across the board had been giving it. If you have not already stopped reading this review based on that, you will be pleased to know that their second album is definitely a step in the right direction, and overall it stands as a solid rock record that is worth listening to.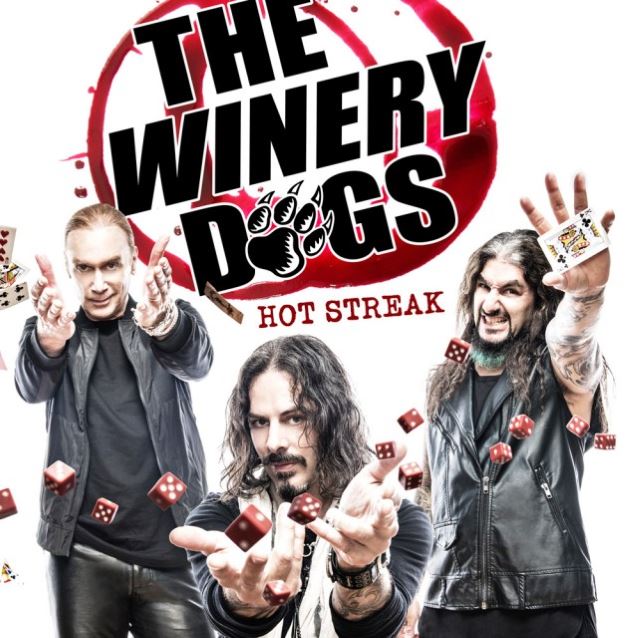 I loathed the first Winery Dogs album because, despite the talent of the members in the band on board, it just felt derivative of every modern alternative style band, and was nowhere near what these guys were capable of producing together. Hot Streak, on the other hand, may be the beginning of, well, a hot streak for the trio.
This album from the Winery Dogs is far more musically diverse than the debut, drawing its influences from countless musical directions and styles, which makes it far more appealing right from the get go. The record does not sound like any of the individuals' previous bands, but it does not have to either. Classic-style hard rock, ballads, and even more soul/R&B influenced sounds come together nicely here, making for a diverse and intriguing record that this fan was certainly not expecting. There are still a lot of modern rock elements on display and Kotzen still sounds like Chris Cornell on every single track, but these things do not work against the album for the most part.
Hot Streak is going to continue to garner respect from critics and fans alike for the Winery Dogs. Is it what you have been looking for? If you are a rock and roll fan, regardless of your individual tastes and preferences, this is an album worth hearing at least once. Strongly recommended!
https://www.youtube.com/watch?v=cR6YE37R56k