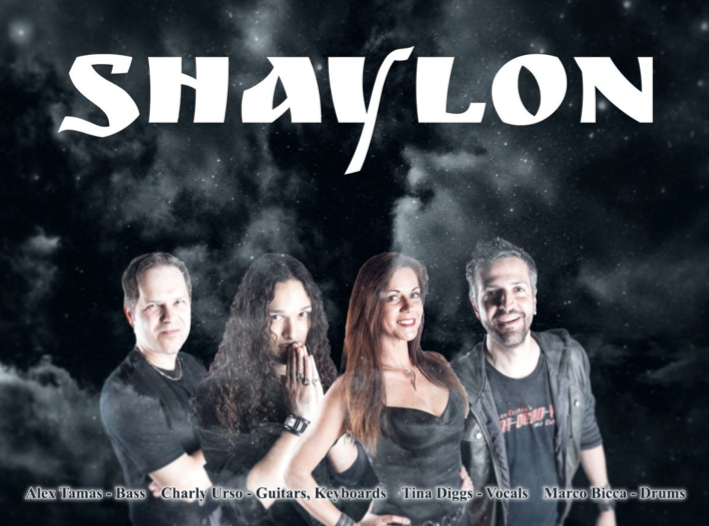 For years, one of my favorite bands on the Las Vegas music scene was Aces High, an Iron Maiden tribute, whose members have long since gone onto other music projects. Amongst that group's talent was guitarist Charly Urso, who has since relocated to San Francisco and assembled a new band.
Shaylon is the new symphonic metal band from Urso, which teams him up with drummer Marco Bicca, bassist Alex Tamas, and vocalist Tina Diggs. The group recently finished work on their three-track debut EP, featuring production work by Adair Daufembach, whose past credentials include work with artists like Tony Macalpine.
It is always interesting to see musicians trying their hand at something new and progressive, and Shaylon's EP definitely falls under that category. Fusing the intensity of hard rock and heavy metal riffs with melodic, symphonic classically-inspired sounds is nothing new in the music world, but every now and then a group comes along that can truly harness the best of both ends of the spectrum. Although this release from Shaylon is only an EP with three songs, it definitely gives us as listeners an idea of what we can expect from them in the future.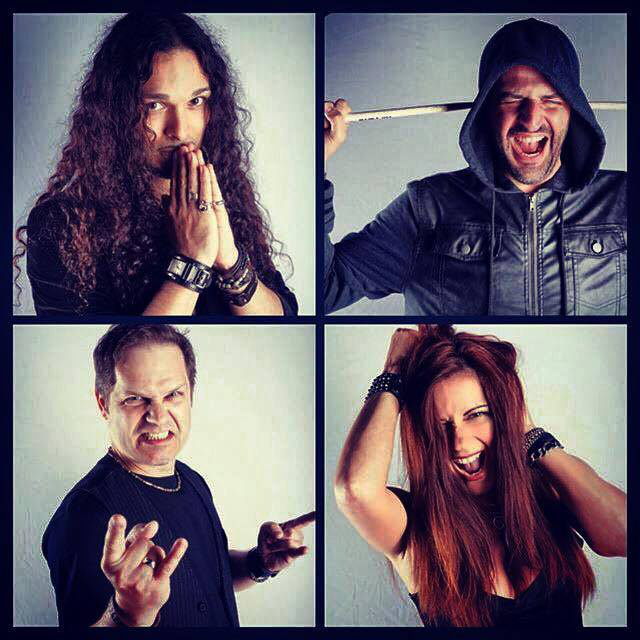 Right from the hard-hitting symphonic riffs that start off "Forgotten Realms of Wonders," you know that you are embarking on a progressive metal odyssey well worth taking! The opening song remains hard and heavy but gives the listener the perfect balance of heavy and symphonic. Tina Diggs' vocals are perfect for the material at hand; a fact that will become apparent mere seconds into this opening cut. The "heavy yet symphonic" sounds continue beautifully on "Revelation's Time," the second track on the EP, with Diggs giving what may be her best vocal performance on the release. Closing out the EP is "The Wolf and the Mermaid," which is a much slower and more melodic track than the first two, yet beautifully shows off the musical talent of the quartet, in terms of performance and songwriting alike. It closes things out in fine form here and definitely has this fan optimistic for more.
If you are a fan of symphonic rock/metal, this debut EP from Shaylon is a winner, and well worth listening. You can stream the tracks at the link below. You owe it to yourself to give this one a listen; there are only three tracks but each of them are excellent, and go to show that this is a musical experience that has the potential to go places in the future. Strongly recommended!
Click here to stream the band's EP