Resurrection Kings is the latest in a long line of classic hard rock/metal supergroups. The quartet is comprised of Chas West, Vinny Appice, Craig Goldy, and Sean McNabb. "Who Did You Run To" marks the first official song release from the group, and it will be appearing on their debut album in early 2016.
Unlike many of the supergroups in this day and age, in a time in which supergroups have become ridiculously common, Resurrection Kings is one that this heavy metal fan is getting excited about, minute by minute. Right from the get go, you will see that this is a band that features some of the top players in the hard rock and metal world. Vinny Appice of Black Sabbath and Dio fame. Sean McNabb of Quiet Riot and Dokken. Chas West of the Jason Bonham Band and Red Dragon Cartel. And Craig Goldy of Giuffria and Dio. If you are a fan of any of these musicians and/or their respective past bands, you know that there is plenty to get excited about here.
Putting out the debut/single from the forthcoming first album is always a daunting task for a band. It needs to be a song that is going to speak for the record and make a good first impression on the fans; it absolutely cannot be a weak song or one that gives the wrong impression about the project. How does "Who Did You Run Do" measure up? I have given the track several listens since it premiered earlier today, and am finally ready to give my two cents.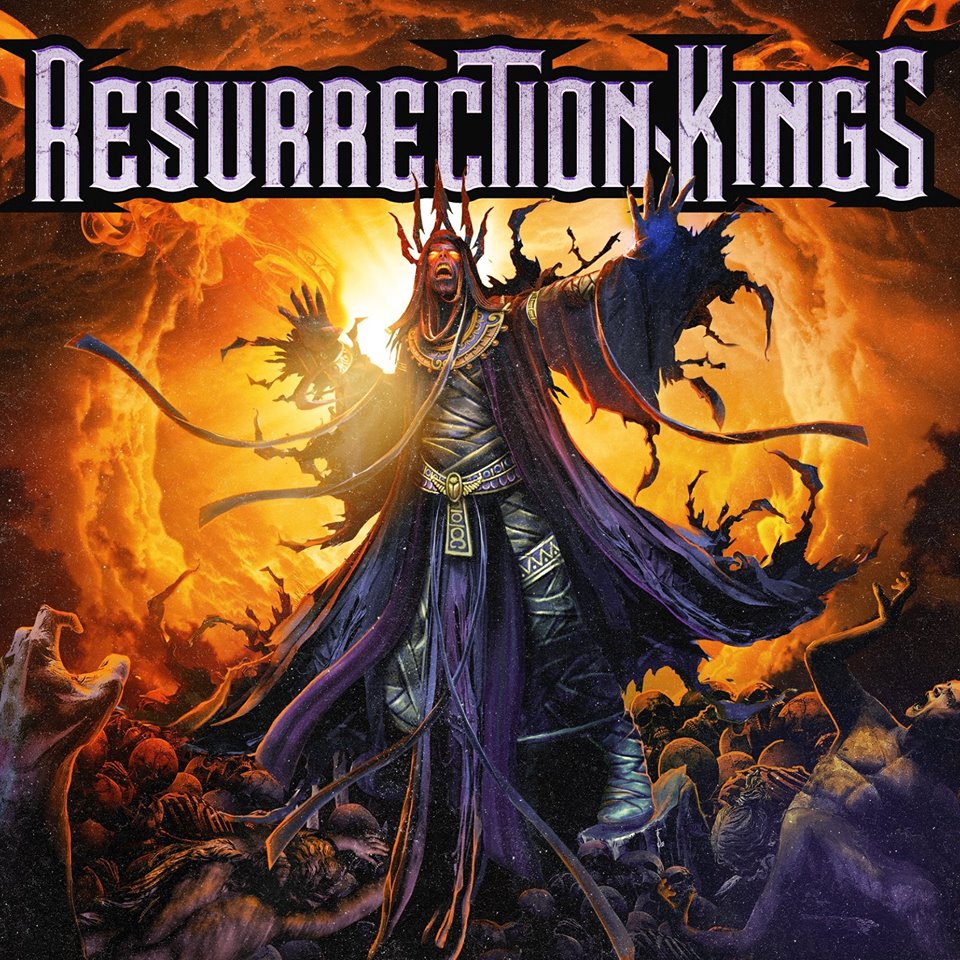 Let me be the first to say, if this does cut does speak for the rest of the forthcoming record, it may end up being one of 2016's best releases.
Almost immediately out the door, you are hit full force by Craig Goldy's riffs, beautifully demonstrating just how underrated an axeman he truly is. And you already know that Vinny Appice is an absolute beast on the drums; something that is as true here and now as it was way back in his first tenure with Black Sabbath. It is a song that rocks hard, yet the melodic chorus is going to strike a chord with listeners, and help this to stand out as something that seems totally familiar, yet totally new at the same time.
Another underrated musician in the hard rock world is singer Chas West. I have had the luxury of seeing this guy live in concert on more than a few occasions, ranging from singing Led Zeppelin songs to filling in for NWOBHM rockers Diamond Head on an American tour. With a resume that includes everything from vocals on Jason Bonham material to more recently performing with Red Dragon Cartel, West is a man that has been so desperately in need of a band where he can truly do his own thing; not someone else's. And if this single is any indication, West may have arrived there.
"Who Did You Run To" is a kick-ass song that gives fans a worthy introduction to a supergroup we are sure to be able to see great things from in the future. Who says rock is dead? This is a cut that beautifully demonstrates otherwise. When the Resurrection Kings album comes out early next year, it is sure to be a must buy. In the meantime, click that link below and give this track a listen. Trust me, you will not be disappointed!