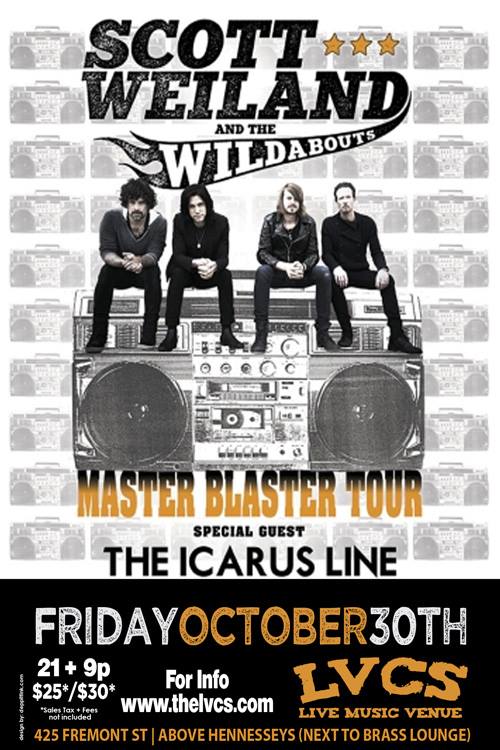 The Friday night before Halloween brought Scott Weiland and the Wildabouts to the Las Vegas Country Saloon.  I will admit, I know nothing about his solo material, but was curious to see this show based on past experiences with Stone Temple Pilots and Velvet Revolver.  I was also curious to see how the crowd would be on such a busy night and weekend in Vegas.  The crowd didn't disappoint; the turnout was good with even some local celebrities in attendance. I admit to being one of the people who likes to go to the show at the start to check out the support acts and since I hadn't heard either LoveSick Radio or The Icarus Line, I was all the more interested. LoveSick Radio formed in Ohio but now reside in Vegas.  They put on a straight up, high energy rock performance that I thoroughly enjoyed.  The set was brief, so I was not able to get a full feeling for them, but will definitely be checking them out the next time they are around.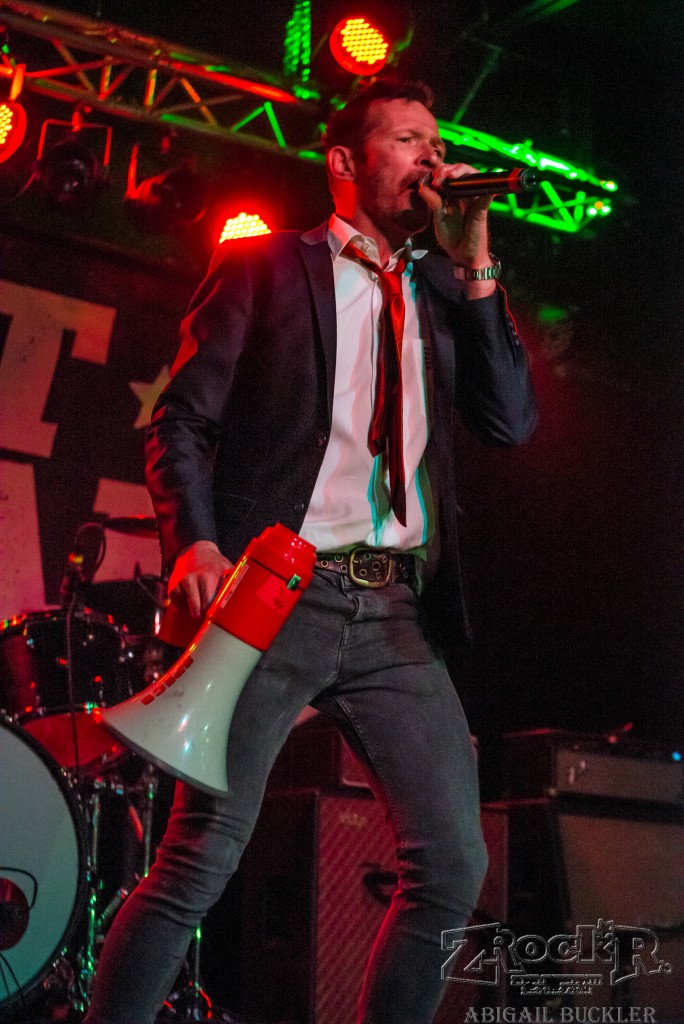 Next up was The Icarus Line from Los Angeles.  They are described as being psychedelic punk or post hardcore.  To me they didn't exactly fit either genre.  The music was reminiscent of what I have heard traveling Canada in the past, it was a combination of spoken word, singing, and lots of distortion and incorporated sound effects.  The musicians in this band are solid,
perhaps better than solid, and they are widely praised by their critics. That said, their style is not something that appeals to everyone.  I was left confused at the end of their set as the front man Joe Cardamone seemed to debate what song to play next as they were running out of time then he awkwardly walked off the stage, leaving the band to follow in a seemingly confused fashion as well.  I wasn't sure if this was part of the set or if they just ran out of time to perform another song.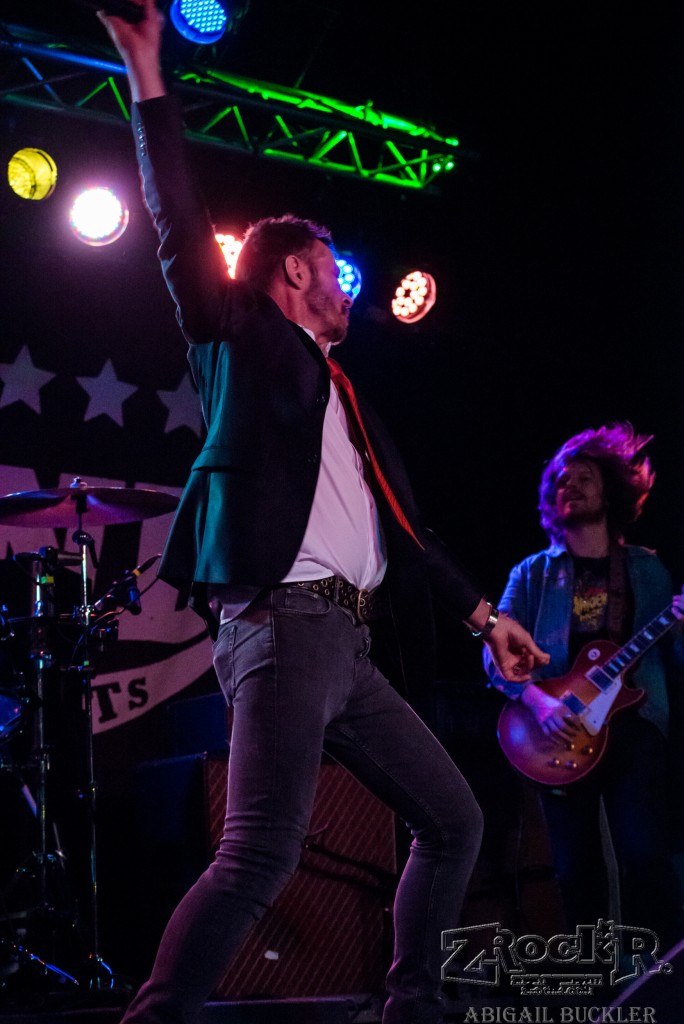 That made it time for Scott Weiland and The Wildabouts.  Having heard plenty of stories, I wasn't sure what to expect.  The show started on time, opening with the Stone Temple Pilots classic "Crackerman."  The set was a mix of classic STP songs including "Trippin' on a Hole in a Paper Heart," "Vasoline," and "Dead and Bloated," along with solo material featuring tracks from the current album Blaster, including tracks like "Circles," "Parachute," "Way She Moves," and "White Lightning." For someone unfamiliar with the solo material I was particularly impressed with "White Lightning," which had a nice heavy drum beat and bluesy sounding guitar, and "Circles," which was performed acoustically.  To me Weiland has always been excellent acoustically, with an ability to connect emotionally with the song.  In an hour in a half there was a nice mix, but some STP songs that I would have liked to have heard were left out, including "Creep" and "Plush."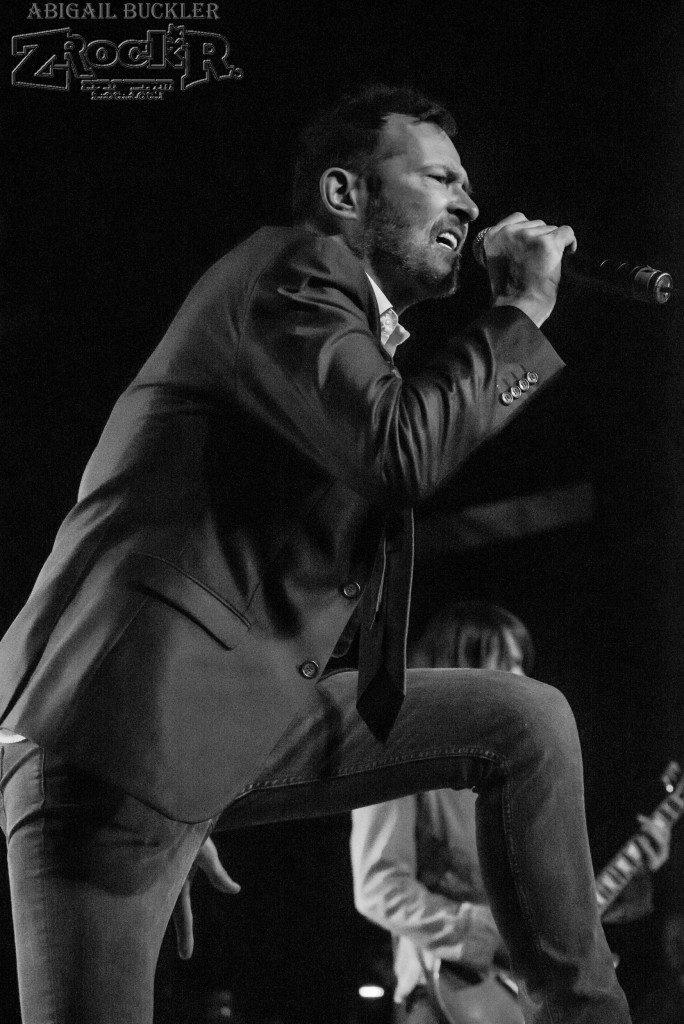 As for Weiland, that was one of the questions going in.  Musically, the band sounds great. Weiland himself did a fine job singing the songs. They lacked some of the power he had in the past, but they were performed well. Would I say it was the best vocal I had ever seen? No, but it is not something I would complain about.  Weiland was much more subdued in his stage presence than I had seen before, but as the show went on, he became more and more animated, even climbing on top a speaker stack and jumping off towards the end.  While he handled the songs well, he did not seem to have the same ease in his conversations from the stage; they were strained and slurred at times.  Overall, he seemed to enjoy performing, even joking around with a few people he knew in the crowd, and was happy to deliver a mixture of old and new tracks.  If you do not know the new material, I would recommend checking it out. Likewise, if you want a bit of nostalgia, this show can deliver that as well.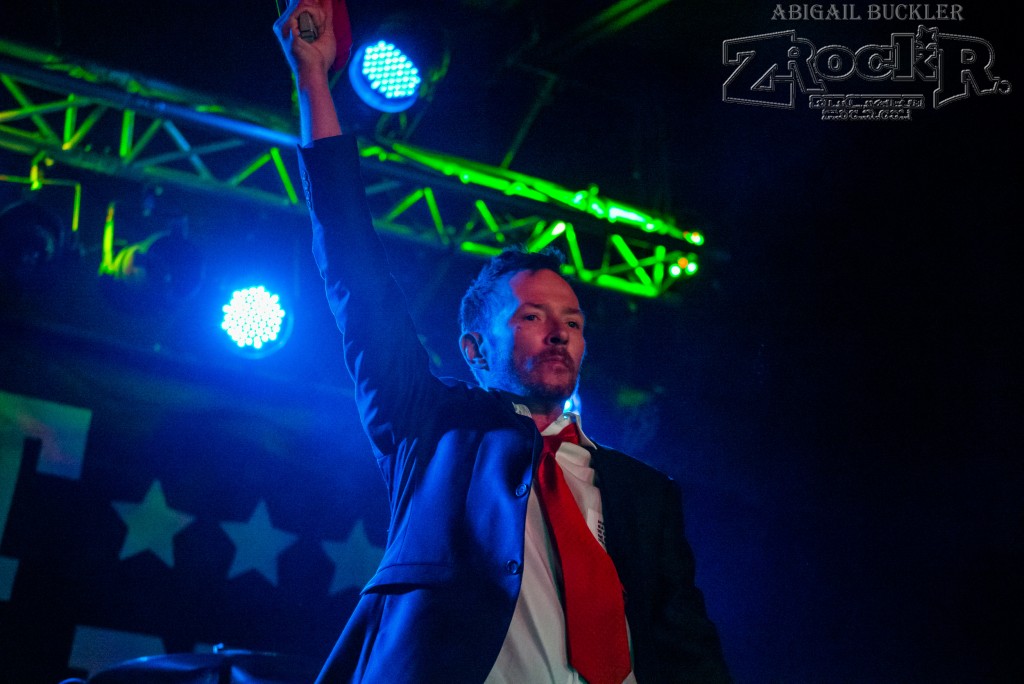 Photos by Abigail Buckler for ZRock'R Magazine- ©ZRock'R Entertainment, LLC- ALL RIGHTS RESERVED