Lemmy Kilmister has left the stage known as earth....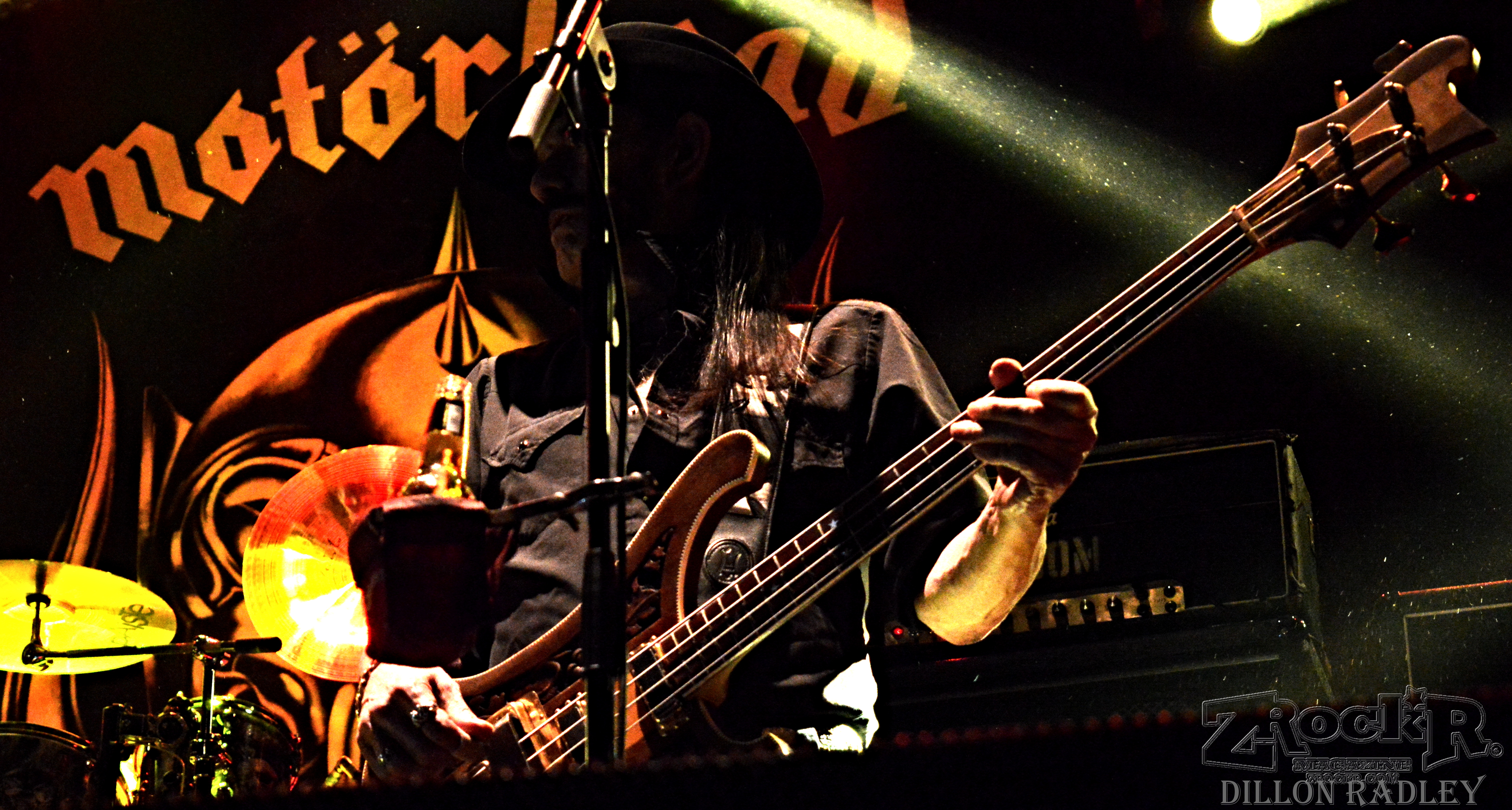 The legendary member of Hawkwind and frontman of Motorhead passed today at home after a brief battle with cancer-
We have no words.
This is a developing story-
From the official Motorhead facebook page: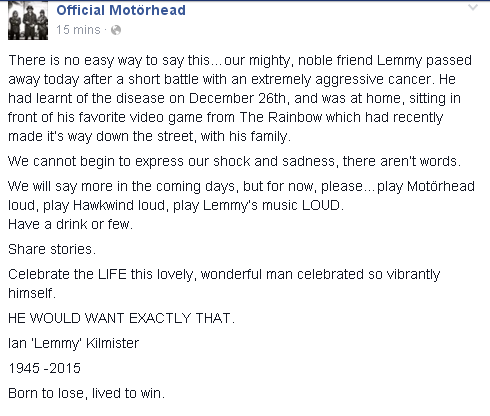 We will be raising a glass to you tonight-
To say we will miss you, would be understated.
Thank you for the music and showing us you can succeed on your own terms.
PHOTO CREDIT: Dillon Radley for ZRock'R Magazine/ ©2015 ZRock'R Entertainment, LLC - All Rights Reserved
Video from YouTube channel: Andrea LaGamba