When I'd heard that The Moby Dicks were coming back to Vamp'd, I figured I'd attend again since it had been some time since I'd last seen them. The last time out the lineup was the same, with the exception of Frankie Banali filling in on drums then. The lineup is comprised of Chas West (Jason Bonham Band, Resurrection Kings) on lead vocals, Brent Woods (Wildside, Vince Neil, Sebastian Bach) on lead guitar, Stephen LeBlanc (Jason Bonham's Led Zeppelin Experience) on keys, and James LoMenzo (John Fogerty/Megadeth/White Lion) on bass. On drums, of course, is Brian Tichy (Whitesnake/Billy Idol/Foreigner).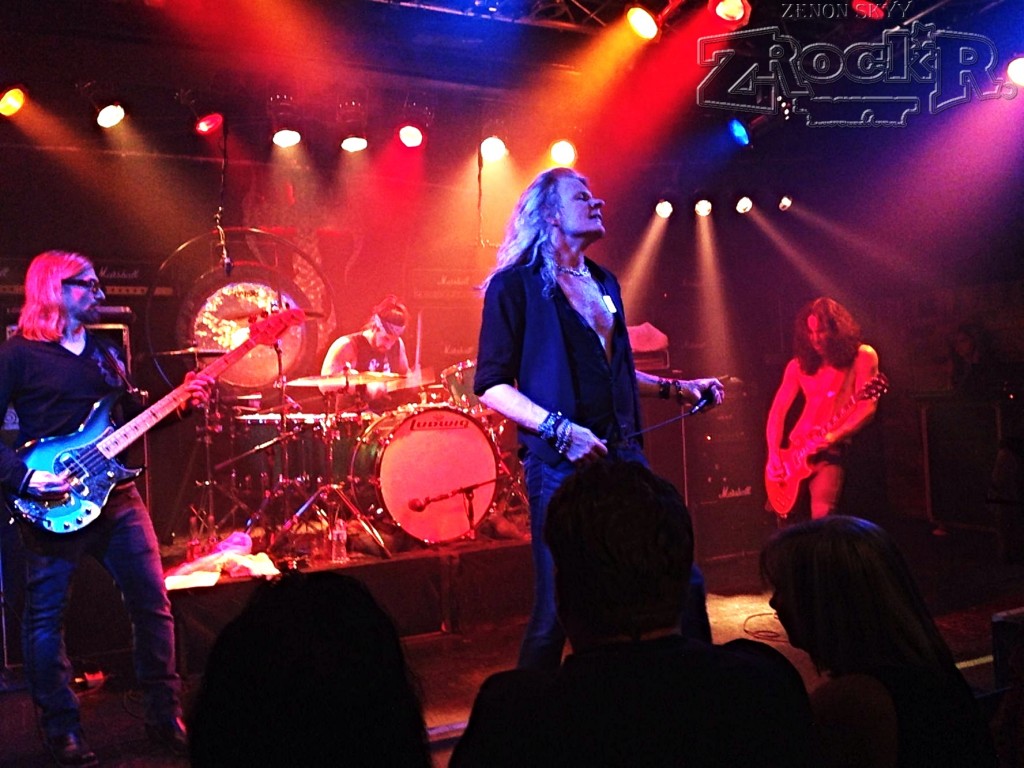 The house was pretty full for this extravaganza, and many of them would prove to return on the following night for Hurry, the Rush tribute who share the same members, sans West.
Starting off the festivities with a smoldering version of "Over the Hills and Far Away," this outfit never let up. Rather than recreating studio versions of each song, these guys were more in line with doing a show that the mighty Zeppelin would've done back in the day. Harmonica solo? Check. Extended jams? Check.
Even Doug Aldrich (Raiding the Rock Vault, Whitesnake/Dio) stopped in to grace the stage for a number.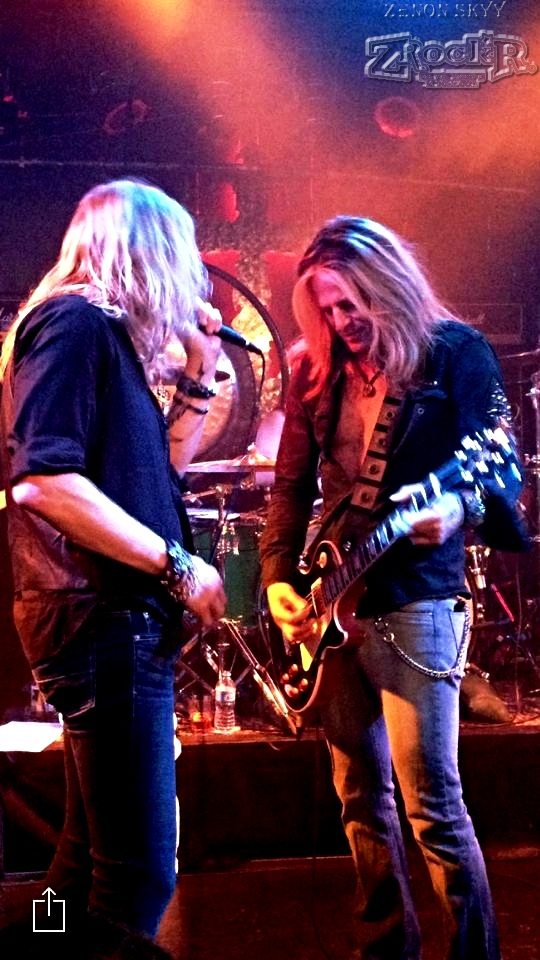 The setlist ran the gamut from mainstays such as "Kashmir," "Rock and Roll," and "Good Times, Bad Times," to deep album tracks "The Wanton Song," "Nobody's Fault but Mine," "No Quarter," and even Presence's "Achilles Last Stand" which was the meat of a "Whole Lotta Love" sandwich. "Heartbreaker," "Misty Mountain Hop," and "Bring It On Home" all made the cut as well.
The night certainly wouldn't have been complete without Bonzo's showcase "Moby Dick," which led into an insane drum solo by Tichy. As with his kit for the Rush tribute he's in, to be true to that band's drummer, of course, he had to have a different one for this gig. A beautiful green classic John Bonham-style set up, because details matter. Another thing not to be left out was "Stairway to Heaven," however the boys changed things up here to just deliver the bombastic ending of it.
If one wants to bask in the aura of a performance by a world class Led Zeppelin tribute band, suffice to say that you need to see this one if you haven't already. If you have, chances are you'll be back as they change up the material from show to show.
PHOTO CREDIT: All photos by Zenon Skyy for ZRock'R Magazine- ©ZRock'R Entertainment, LLC- ALL RIGHTS RESERVED