Earlier this month, we lost a true talent in the hard rock and heavy metal world – bassist Jimmy Bain.
Bain had a long and eventful career in the music industry, but is best known for his stints with Rainbow, where he played on the seminal Rainbow Rising record, and Dio, with whom he performed on the first four records (including the legendary Holy Diver) and would later return to the band as well. His career included a number of other lesser known (but no less satisfying!) endeavors, including work with Thin Lizzy's Phil Lynott, WWIII, and 3 Legged Dog.
But for this particular review, we are going to look back at Wild Horses, an underrated-as-hell but short-lived supergroup that teamed Bain up with Thin Lizzy axeman Brian Robertson. The band recorded two records in the early 1980s prior to disbanding, and many of the members going on to other projects.
For the first album, Bain and Robertson were joined by Neil Carter and Clive Edwards (both of whom would later go on to join UFO), and by producer Trevor Rabin (later of Yes, and the writer of their smash hit "Owner of a Lonely Heart.") The sophomore album, Stand Your Ground, saw John Lockton replacing Carter. When Robertson and Edwards left the band following the second record, Bain attempted to keep the band afloat with a lineup that included musicians like Lawrence Archer (also later of UFO) and Frank Noon (who played on Def Leppard's eponymous EP), but the band quickly folded, with Bain going on to becoming a key member in the classic Dio lineup.
The band's sound was all over the place, though not necessarily in a bad way. With Bain and Robertson in the band, it could be easy to call this a "hard rock" band, but there are some lighter, more melodic tracks and some that even could be considered ballads, as well as some more pop-oriented tunes as well. It is a nice mixture of sounds, and may come of as unexpected from those who have not heard of the band before.
Another thing interesting to note about this short-lived band is that Jimmy Bain handled most of the lead vocal duties himself! Robertson sang a few tracks, mostly on the first record. UK-based company Rock Candy Records reissued Wild Horses' two studio records a few years back, with plenty of rare bonus material. So how do these oft-forgotten releases from Jimmy Bain and Brian Robertson stack up all these years later?
WILD HORSES (1980)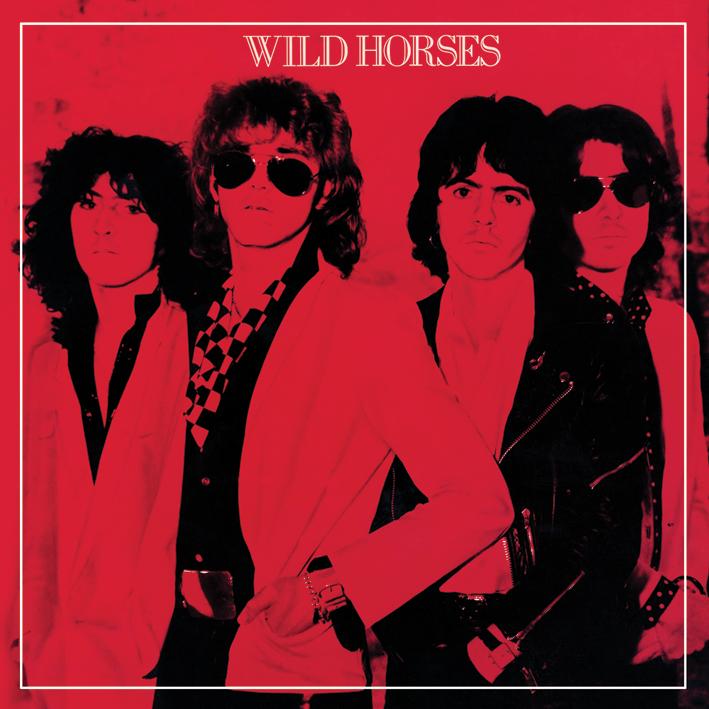 The first album is definitely the more "Thin Lizzy-ish" of the two, with Robertson's riffs dominating a number of the cuts on the record; if one did not know better they might swear that some of these songs were written with Thin Lizzy/Phil Lynott in mind! Opening cut "Reservation" is a straight-up hard rocker about the plight of the American Indian, and it is absolutely criminal that this one did not become a massive rock radio hit. "Face Down" continues the Lizzy-esque riffs but takes on more of a pop-oriented sound; overall the track is reminiscent of some of the late 70s/early 80s Kinks material. Robertson takes over vocal duties for "Blackmail", one of the best hard rockers on the record, and Bain returns to sing on the Cheap Trick-esque ballad, "Flyaway," which is another personal favorite. "Dealer" rocks hard again, while songs like "Street Girl" and "Criminal Tendencies" straddle that boundary between hard rock and pop like few other bands have ever been able to do. The band even tries their hand at a more blues/R&B style sound with "Nights on the Town." But it all comes back to rock one last time with the closing gem "Woman."
This is a great record, though I admittedly prefer the second release over it very slightly, as this one feels more like a long lost Thin Lizzy record than its own unique product (not that that's necessarily a bad thing).
Rock Candy's CD reissue includes eight bonus tracks, including "The Rapist," which was the B-side to the "Criminal Tendencies" single, demos of four of the cuts from the album (including a demo of "Flyaway" that Phil Lynott appears on), a demo of "The Rapist," and two demos that did not make it on the final record in any shape or form (but should not be overlooked!) This is a great album in its own right, but these bonus rarities, coupled with Rock Candy's usual essays and rare photos, make this the version of the album to own.
STAND YOUR GROUND (1981)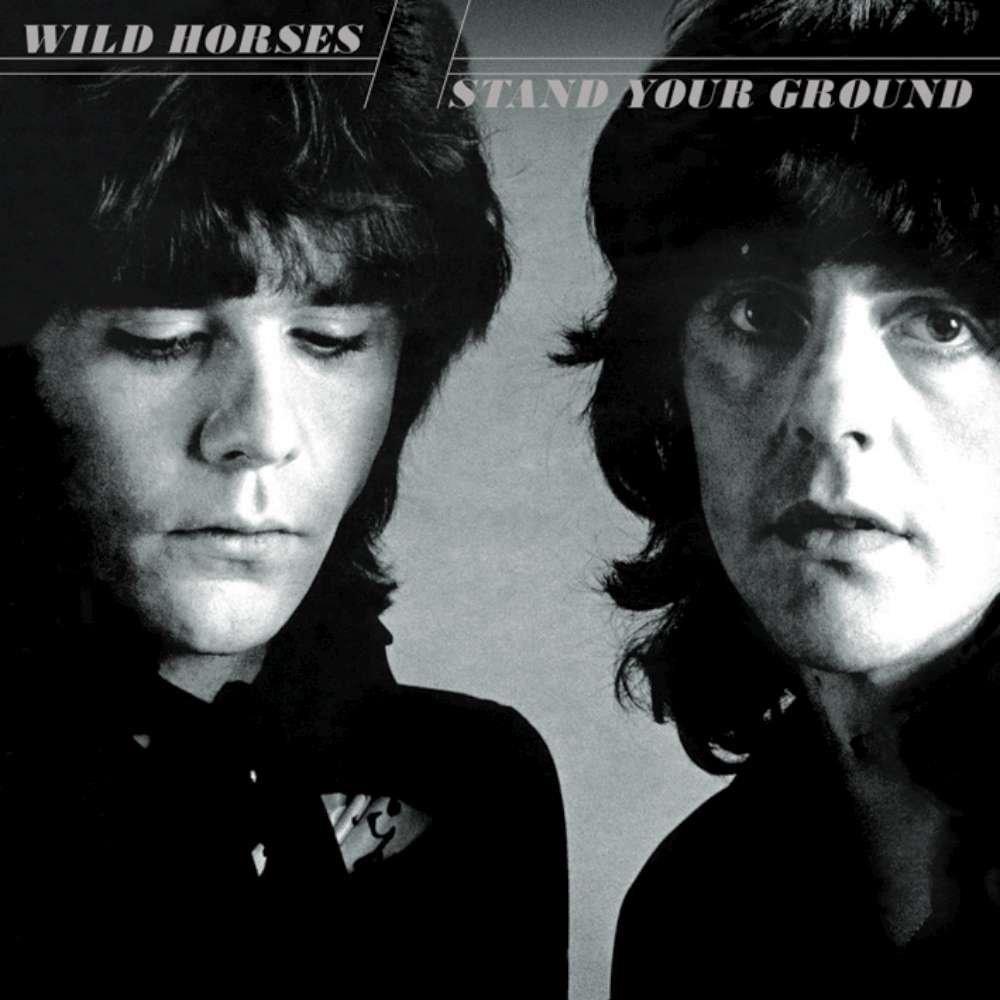 The first Wild Horses record was fantastic in its own right, but it was the band's second and final album where they truly became their own, unique entity; while Brian Robertson's guitar playing remains as distinctive as ever, this record definitely feels less like a lost Thin Lizzy album. Opening cut "I'll Give You Love" is straight-up, fast paced hard rock, and easily one of the best tracks the band ever cut. Track two, "In the City" (not a cover of the Joe Walsh/Eagles song) is another one of the absolute best, dark and melodic yet rocking no less hard than anything else the band recorded. In fact, I would even go so far as to say this is my favorite Jimmy Bain song that does not involve Ronnie James Dio! "Another Lover" and the album's title cut make for further solid mixes of hard rock riffs and melodic, pop-oriented sounds. The cover of "Back in the USA," originally by Chuck Berry, is surprisingly fresh, with the band putting their own spin on an early rock and roll classic. For straight-up rock with some of Robertson's best riffs, the appropriately-titled "The Axe" does not fail to please. The most eccentric track on the album is "Miami Justice," which tries to tell a story regarding someone given a death sentence and trying to get pardoned for it. The end result is laughably bad, but that just makes it that much more fun to listen to. The more melodic and soulful sounds of "Precious" show off the band's musical diversity, and the record ends solidly enough with the one-two punch of "New York City" and "Stake Out," two more tracks with a great classic hard rock sound that do not lack pop appeal.
Both Wild Horses albums are solid enough, though once again, I do very narrowly prefer this one.
Once again, Rock Candy has gone the extra mile with this release, adding bonus B-sides and singles, demos (including some with Neil Carter doing vocals), and some rare live cuts, including "Rocky Mountain Way" (and this time it IS a cover of the Joe Walsh song). The original album itself was a classic, but Rock Candy's bonus selections here do not fail to please either!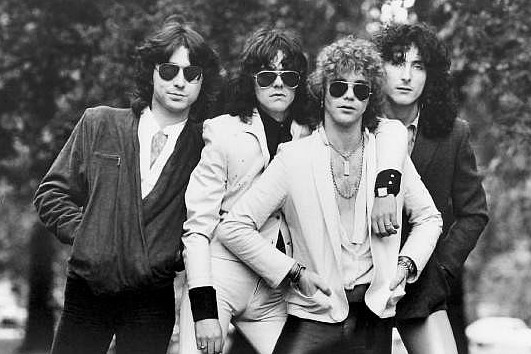 Both of these releases are underrated as hell, and what better way to pay tribute to the late, great Jimmy Bain than to add Rock Candy's reissues to your collection? Both come very highly recommended to all classic hard rock fans.